The early EcoBoost engine has definitely got a following but probably for the wrong reason so is the later EcoBoost engine any better?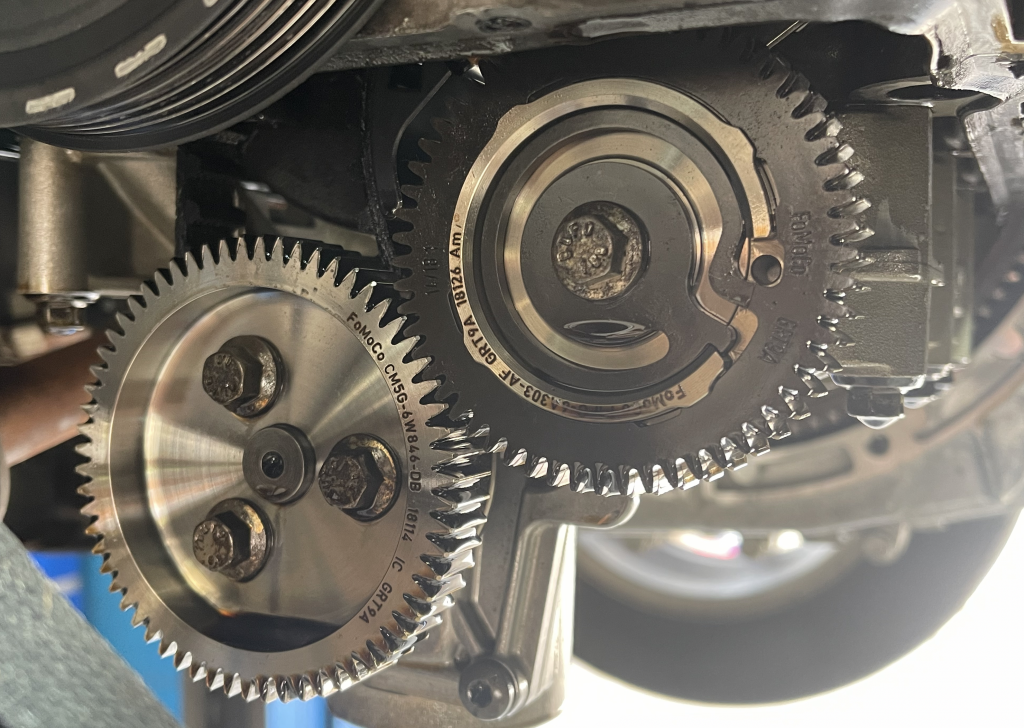 Well, yes and no, Ford have made a few changes to the engine the main one being a new oil pump.
The new oil pump is a bigger unit which incorporates a balance shaft to reduce vibration.
And the oil pump drive belt now has a tensioner instead of being a push fit.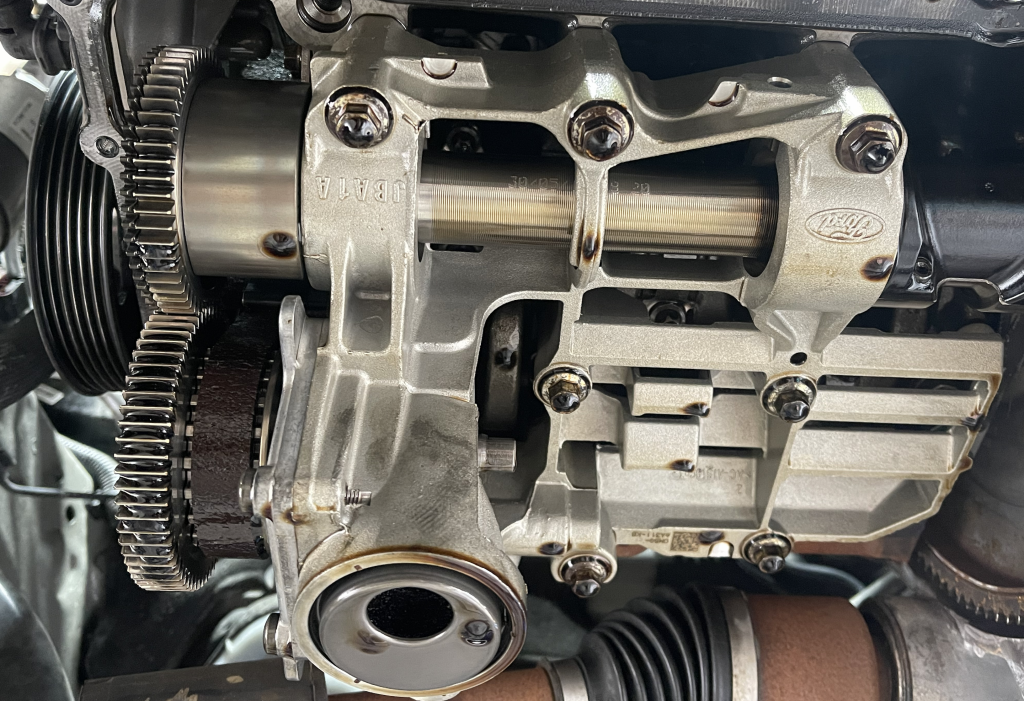 Are they more reliable?
Again like the earlier engines if they are well serviced using the correct oil they are fine.
If on the other hand you miss your service intervals or use the incorrect oil you will have problems!
Ford haven't really done anything to prevent the rubber debris caused by the degrading belts from blocking the oil pump and starving the engines of oil.
This particular 2018 Fiesta Ecoboost with only 30,000 miles on it was brought into us because of a lack of power and the engine being noisy.
As you can see the wetbelt is in very poor condition and was breaking up.
Because bits of rubber had blocked the oil pump it caused the turbo to fail due to oil starvation.
Once all necessary parts had been replaced the car ran as sweet as a nut.
These problems could have been avoided if the car had been serviced properly and the correct oil had been used.
For more information on Ford EcoBoost wetbelt replacements please call us on 01332 205070 or email us at info@aaronsautos.co.uk
Your friendly car garage in Derby
Give us a call at Aarons Autos for more info.