See our Trusted Trader Reviews here: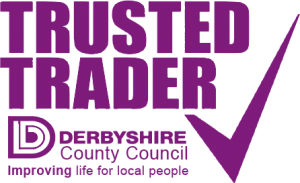 Ronald 05/12/2019

"Great service " Friendly professionals. Good work for a good price. Highly recommended

Natasha 24/10/2019

"Amazing service" Took my car down for its Service and MOT. The communication was amazing. They rang me before my car was going into the garage, when my car was going to be ready for collection and throughout the day with updates. A very good service and I'll be using this garage again again.

ANDREW 27/08/2019

"SPOT ON!" As always kept me informed as to what was needed, very courteous, good job done.

Elliot 09/06/2019

"Fantastic!" I have not used a local garage for quite some time but heard good things about Aarons Autos. I wasn't disappointed. They are very friendly and great with their communication and all for a good price. I shall definitely use them again.

JUDIT 14/05/2019

"Great Service" Decent Garage . Professional and friendly staff. We have been using Aarons Autos for a few years now- always happy with their service. Would definitely recommend them.

Alison 16/03/2019

"Fantastic garage" I've used this garage a few times now and would highly recommend them. They're friendly and explain things really clearly. The service is brilliant and I'm always informed if any work needs doing.

Mirella 02/02/2019

"Great Service" Efficient service and very friendly staff. I have taken my car/s here for many years (MOT and repairs) and always been impressed. Definitely recommend!

Chris 12/01/2019

"A+ Aarons Autos" fantastic service by the team again. Car passed mot and was informed of anything minor which may require attention in the future. This has become my number 1 garage to take both my cars and would always recommend to anyone wanting a great service for good value of money.

Eleanor 18/12/2018

"Great communication" Both gentlemen that I dealt with were extremely nice and helpful, they explained everything that needed doing well (especially as I don't know anything about cars) and they kept me up to day with the progress of my car's MOT and Service. I'll be coming next year.

Ralph 19/11/2018

"Above average service!" They updated me as to why it was losing water and oil and carried out work as agreed. The previous people who serviced this car ticked a lot of boxes and charged a lot but missed a few things! Not Aarons Autos, top job!

Chris 06/10/2018

"Great Service" Very happy with all work carried out, as it was to a high standard. Staff kept me informed of what needed doing and very good price. Certainly the best garage I have used and would recommened to anyone who needs a reliable, honest, eceptional priced mechanic with a positive attitude. Staff were also warm welcoming and service with a smile.

SIMON 18/08/2018

"wonderful service" As a novice car owner these faults were very minor but I'd rather pay someone to fix them for my piece of mind so I found this garage online which had great reviews so I booked the car in on Sunday for Tuesday morning met a great guy in reception & told me that they'll have a look for the faults, 3hrs later while at work I got the the phone call telling me the damage! £91 to fix both faults (bargain) which I ok'd him to fix, then another phone call an hr later telling me that it's fixed they even allowed me to leave the car overnight with them because I was at work till late so I can pick it up in the morning, small job but wonderful 1st class service

Emma 26/07/2018

"Excellent Service" Really friendly and helpful guys! I was struggling to get my car in on the day I wanted due to work commitments, but they offered to pick my car up and dropped it off when they were done, taking the payment over the phone so I didn't have to take any time off work. In the past they've been very honest about the work needed, they won't try to make money out of you and you can see they take pride in what they do! Would 100% recommend!

Dan 21/06/2018

"Great Honest Service" Dave kept me informed every step of the way with the MOT, he kept the repairs required within budget meaning no nasty surprises and it was all done within a day meaning I could carry on as normal. Second time I've used this garage and still just as impressed with their honesty and prices. Recommended this to my housemate who also needed and MOT and she said that she was impressed with the service. Will definitely use again.

Joseph 09/05/2018

"Stress Free" Quickly completed the Service, MOT and work. The price was fair and they they kept me in the loop throughout, would recommend and go there again!

Nigel 14/02/2018

"Exemplary Service!" Aaron & his team excelled themselves when my car needed some work for the MoT. As a first time customer, I was highly impressed with the slick operation. They were kind enough to prioritise their jobs so I could have my car back & get to my first show of the year, Footman James Great Western Classic Car Show, Somerset. Car now drives great! Thanks guys.

Richard 11/02/2018

"Effortless and expert." A perfect example of a professional service doing exactly what you engage them to do. No dramas, no surprises; just excellent work, performed on budget, on time and with friendly charm, Many thanks.

Saroon 04/02/2018

"Great service" Consistently ringing throughout the day updating me on what needing doing with prices, welcoming staff would definitely recommend

Peter 04/10/2017

"Great service!" Happy with the service and workmanship. Would recommend to others!

Helen 08/09/2017

"Great service" Have stumbled across a real gem here, approachable, friendly staff and quality work.
Brandon 27/07/2017

"Great Service!" Great bunch of guys picked my car up from work and kept me informed throughout the whole day. Amazing service throughout!
Bill 16/06/2017

"Good service" service was efficiently undertaken and recommended additional work outlined.

Russell 14/05/2017

"No Complications" Dropped car off, informed of replacement part required. Changed and sorted quickly. MOT pass.
Alison 30/03/2017

Very efficient and really friendly. Kept me informed all the way and will definitely keep using them for anything my car needs
Tracy 27/02/2017

"Great Service" Friendly and efficient. Clear explanation of work to someone like me who does not know a lot about cars. Second year of using this garage. Already recommended to family members who are equally pleased with work done.
Simon Bowns 03/01/2017

Great service from these guys today, sorted the swivels on my Clio 200. Dropped it off first thing, headed into Derby to shop and it was all sorted by lunch. Highly recommended. 🙂

Ian Mackinnon 20/12/2016

Always helpful and they get the job done. Aarons Autos have been servicing both my car and the wife's (both VWs) for several years and there has never been any issues or problems. They offer helpful advice and never push you into expensive work that can wait. As ever, many thanks guys.

Christopher Hayes 15/12/2016

These guys are great! I think it's fair to say that this is one if the best car garages in Derby (if not the best) nice guys to talk and the quality of work is fantastic and the prices are hard to beat. I take my VW GOLF to them and they do a top notch job every time. Even my dad has changed to this garage after I recommend them. 5 stars all day long…..

Colin Cheese 03/11/2016

I wanted to say thanks to Dave and the guys at Aaron's Autos for taking delivery of my broken down 4×4 from the RAC and replacing its air-conditioning pump yesterday. After years of dealing with faceless main dealers it was a pleasure to find a garage where the people you deal with give confidence they really understand the problem and you feel that you can trust them to do a good job for a fair price. In reality the final cost was 2/3rd of what I was quoted elsewhere so good value.
I hope I don't need you for too many repairs in the near future, but will be bringing my cars along for servicing and have already recommended Aarons Autos to friends.

Matthew Edward Thomas Evans 01/10/2016

Drove up from Cardiff yesterday to get my hub bearing replaced . Amazing service from Aaron and his team . Would recommend him for any job on a Renault . I will definitely be returning for my service and other jobs

Richard Merrick 20/09/2016

My poorly Lotus fully restored . Brilliant service and care.

Mitchell Grey 22/08/2016

One year of unexplained noise no garage could find took it aarons autos .3hours later all done and fixed .cheers guys worth the drive there so quiet on the way home

Lee Hinchcliffe 23/07/2016

Visited the guys yesterday (22/07/16) from Sheffield, to get the swivel bearings on my Megane 225 sorted. Absolutely excellent service, from fielding my initial telephone call, to estimates of time & cost, to the quality of work……they also sorted out a nail in my OSR tyre too. I'd have no hesitation at all in recommending them, genuinely good guys providing a great service!

Alistair Stripp, 18/06/2016

Aaron's Autos were fantastic from start to finish. Clear experience of repairing the faults on my car, (a failed lower steering hub bearing, and then, diagnosed within 10 minutes – a failed top suspension mounting on the opposite side)
Local garages in the North East, including Renault, diagnosed replacement of the entire hub carrier- a £400 part, rather than a VAT inclusive £175 repair at Aaron's).
Better than this, driving from Northumberland to Derby and arriving at 1pm, both parts were replaced and car ready for 4pm on the same day – putting a further mechanic on the job to complete in time to drive back!
After numerous test drives by other garages failing to pick up the top mount, I am extremely grateful – the parts given to me, showed the mount had 95% failed and the car previously had developed alarming handling – now handling and steering are transformed. Cannot recommend this place highly enough.
Best regards,

Alistair Stripp

Lee Barber 29/06/2016

Drove from Essex to Darby so Aaron's autos car fix the swivel hub on my megane I strip the car myself and took the hubs to them and what can I say what fantastic service I received from Dave big to you mate seeing you was busy too and you done the while I waited thank you again top service will definitely go back to Aaron's autos

Rishi Khatri 16/05/2016

Quoted £1000+ to change my hubs due to the lower pivot arms/ball joints on my RS 250. Aarons Auto changed just the arm for £175 per side and the drives a lot better now and no more knocking or squeaking noises.
Travelled to Derby from London on Saturday morning. Got there for 8am and it was done by 11am. Great service

Claudia Pita 04/04/2016

Quoted £2000 by Renault to change 2 x swivel hubs in my Megane RS. After a quick call, booked in at Aaron's Autos for £175 each corner.
Aaron & Dave were very helpful, allowing me to drop off earlier and pick up later – due to travel distance from Chester.
Great service, will definitely use them again.

Linzi Sewell 06/02/2016

Today you changed the swivel bearings on my rs250 and now it feels so much better. Many thanks brilliant customer service

Mr Rich Halbert 07/01/2016

Superb service, I always use this garage brilliant lads and go the extra mile I live 40 miles away and still travel to them.

Mr Adrian Jessop 31/12/2015

Essential work to keep the car on the road after an MOT failure. Understood the issue, booked in on Christmas Eve for work on New Years Eve. Worst time of year. All work carried out efficiently and quickly. Renault price for work £1000 +. Aarons solution was to replace the failed bearing at £175 inclusive. No contest. These guys understand cars and customers. A refreshing change in the motoring world. Can't thank you enough and well worth the 440 mile round trip to get the work done. You're diamonds.

14th May 2015

Thanks Dave, Aaron for sorting my Shelby Mustang. I don't recommend anyone lightly as it always seems to come back to me if things go wrong. I was well impressed with the work, price, timing and attention to detail, bringing my attention to other works (genuine!) needing doing and finally great communication.

I like to do what I can where I can on my cars and tend to flap a bit when someone else is hitting my pride and joy with a big hammer instead of me, but I felt very comfortable and confident.

Would definitely recommend and use you again 100% without doubt!

Regards Ronan

Excellent service! Brilliant people! I've been using Aarons Autos now for about 2 years, since I moved from Belper. I didn't realise they were a Trusted Trader but kept going back as I could tell they did good work on my car and were fair with their advice and charged a fair price – lots of things I worry about as a single female who doesn't know much about cars. I would definitely recommend them to all!

 

Reviewed on 13/01/2015

Aaron's Autos have looked after all my vehicles for many years. The guys are honest, trustworthy, and most importantly know their stuff. I would not hesitate to recommend them.

25 June 2014

Megane RS 250 (2010 ) front ball joint – Aarons Autos

Just wanted to let people know that Aarons Autos fitted a new ball joint on my 2010 Megane RS250 yesterday and the car is perfect now the service was second to none they dropped us off in town to get some shopping done and picked us back a couple of hours later job done!! got quoted by two garages back home they both said that id have to buy the whole hub at a cost of £674 excluding vat and excluding labour!! looking at the best part if a grand, Aarons Autos did the whole lot for £210 fitted. Thought id post this for future reference just in case anyone else lands themselves in a similar situation

Thanks Aaron for sorting my 225 wheel hub bearings, your team were really helpful and professional and saved me a load of money instead of buying a new one. I have left you a review on your business page. Thanks again mate
Chris Botrell

15 Dec 2013

Hi Aaron

Just wanted to again extend my thanks for sorting the megane out after six months of being messed around by other garages.
The graage looked extremely professional and this trend continued through you and your staff's excellent customer service not withstanding you fixed the hub bearing for the fraction of the cost of what I was quoted elsewhere.
Please feel free to post this on your website as its always good for people to know a trustworthy mechanic.
Regards
Matt

6 Nov 2013

Aarons Autos (Derby)

Just been on a 135 mile trip up to Aarons Autos in Derby. And had my offside front swivel hub bearing sorted, due to seizing .
Dropped the car off at 8.30 am and all done by 12.00 mid day , no problems, Dave was most helpfull and kept me up to date with the work, incase i needed the nearside, but that was all good.
What a good bunch of guys who know their stuff' .give them a call !.
A good drive back south with no problems, and the price for the work was great!
Plus some clio cup race cars in aarons garage thanks Aarons for the work

03-07-2013

MBS

Mickleover Building Services

Aaron
I would like to take the opportunity to congratulate you and your team on level of customer service you have provided us of late.

It is so easy for companies to make big promises in relation to what they can offer during a sales meeting or as part of a sales brochure but in your case you have provided us with everything you said you would and in this day and age that is rarity especially in view of the financial constraints all small businesses are under , its therefore a refreshing change to see a company applying good old fashioned values to the way in which they treat there customers.

Since we decided to bring our companies fleet of vehicles to you we have always received extremely high levels of workmanship and customer service , the sort of service you would expect at main dealer and with there hourly rates well in excess of £100 you also offer a cost effective solution to our fleet service requirements.

Adam Stevenson
MBS Derby

12-05-2013

Running a Porsche 997 GT3 RS is never going to be cheap particularly if you like to track the car! Add in the fact that I have a Porsche warranty and this reduces your options even further when Porsche insist that all servicing is completed at an official Porsche Centre and not only that but the car must remain standard.

I was discussing this when I first met Aaron from Track Speed support at a Circuit Days event at Oulton Park. Aaron advised that he could source Porsche parts at a fraction of the retail price on a supply or fit basis. Now when it comes to my car I am very fussy about who works on it.

Throughout the day I realised that Aaron was a very genuine down to earth person that offered integrity, knowledge and what appeared to be a first class customer service ethos.

I decided that I would give him a trial with my Discovery 3, which had an annoying knocking noise at the time. The job was completed within the agreed time along with a service wash and what turned out to be a very reasonable bill.

I now use Aaron to service all of my cars at work and complete all non-service items on my GT3 RS. I would recommend his services to anyone.

Green & Co

Lichfield

Paul Ivens M.N.A.E.A.

21st April 2012

To Whom is may concern

Re: Aarons Autos Ltd

I have used Aaron and his team since 2004 for all my fleet servicing and maintenance for both our commercial vehicles and company cars.

Throughout that time I have found the professionalism and attention to detail from Aaron and all his staff a welcome change to the service we encountered from other independent garages and some main dealer operations.

With our delivery vehicles being a crucial part of our business to enable us to offer the service we do to our customers, Aaron completely appreciates and understands that immediate response is offered and received, something often lacking in a larger organisation.

Linked to extremely competitive pricing, Aarons Autos for our business, offers the complete solution one that cannot be ignored during these challenging times.

I have no hesitation in recommending Aarons Autos Ltd.
Yours faithfully

Matthew Harrison
Director

Walrus Office In a word, Officiency

Well mine got sorted today, Only one side needed doing but the difference in the way it drives is night and day.

Aarons autos really are top notch

Nick

18th April 2012

Both hubs sorted today by Aaron's Autos. I don't hold the linguistic skills needed to congratulate them as much as they deserve, I'm absolutely thrilled! In approx 11 years of owning a car I have never had a better experience with a garage as what I had today.

Staying on thread topic, if anyone is having the problem with their hub swivel bearing, get in touch with Aaron, you won't be disappointed!
Lee

22-06-2012 19:08:12

Excellent, friendly service.

I thoroughly recommend Aarons Autos. I've used them since they were established in 2004 for MOT, servicing and repairs. Excellent prices and service. As a female customer I've found them considerate and friendly unlike other garages I've been to!

Renault Megane Forum

27-06-2012 19:57:11

Great Service

I have my car serviced and MOT'd regularly at Aarons Autos. They are very resonably priced and provide great customer service. I would highly recommend this garage.

By Shani Milner – 01/04/2011

Oustanding Customer Service

Used Aarons Autos for many years on our company fleet of 5 vans and 4 cars Massive savings compared to main dealer on with no implications to our warranty.

By JAMIE HOLMES – 02/06/2009