Exploding Fist Racing
When we were asked by Chris and Darren from Exploding Fist Racing to build a race car to enter into the Team Trophy and Track Day Trophy Race Series we accepted and were very excited to see what car they had got and to get started.
They turned up with an immaculate low mileage Clio 172 cup and told us to do what ever it takes(most people start with a car that's damaged or been used as a track car before)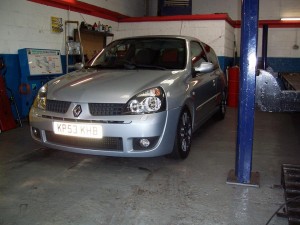 The first step was to strip the car completely, interior, exterior, brakes, suspension, engine and gearbox, sub frame, axle, glass etc.
Next we started modifying the wiring, removing items that were not required, thinning down the wiring loom, fitting wiring for the rain light and Motorsport heaters.
The Roll Cage was a full weld in cage and took several hours of welding which included floor strengthening plates and gusseting.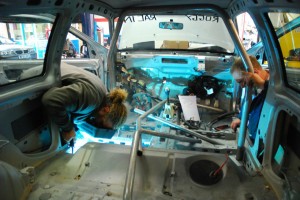 We also welded the new beams for the seat mounts to bolt to.
The engine work included full head porting and polishing, valve seats re-cut, Kent high lift cams, group N engine and gearbox mounts, full gasket replacement and a new clutch and cam belt kit.
The gearbox was completely overhauled and then mounted to the engine ready to be refitted
The sub frame, axle and wishbones were cleaned and all the bushes were replaced with poly bushes. Track rod ends and ball joints were all replaced whilst they were off the car.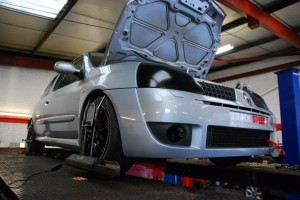 The brakes were upgraded with high carbon grooved discs front and rear with Ferodo DS2500 pads fitted to the rear and full race spec pads fitted to the front.
Motul 660 racing brake fluid was bled through the whole system.
We had a set of bilstein fully adjustable coilovers with one off high poundage springs to be fitted at the same time as the brakes.
Rear axle modified for 2 degrees of negative camber.
Carry out full geometry setup to finish off the suspension install and then on to the interior.
We fitted the top section of the dash to keep the wiring and clocks in place.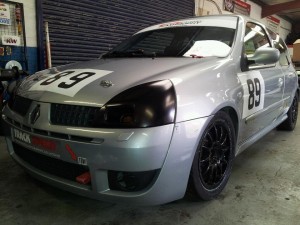 Then fitted the Oreca race seat and harnesses and adjusted to correct position.
We had to modify the steering column as the seat now sat much lower than original.
I have missed out lots of aspects of this build but you can get an idea of the lengths we go to to get the job done and done right.
And proof of this is a 2nd place finish in its first race and a 12 second lead in 1st place in its second race.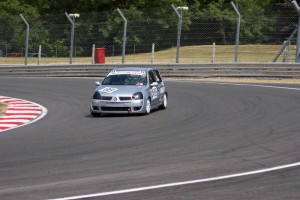 Big thanks to everyone who helped out on this build, your time and knowledge was much appreciated.
Exploding Fist One is Dead!
Watch the video made by Darren Langeveld regarding safety in racing and see the final moments of Exploding Fist One! but don't despair as there is a phoenix rising from the flames as we speak.
Exploding Fist Two
The build is to commence in early 2015 and hopefully be ready for easter and its debut at the Nurburgring with Destination Nurburgring.