Our Corona Virus Update 26th March 2021.
Aarons Autos will be staying open through April and May but possibly on a short week basis depending on our work load.
Due to the MOT extension in 2020 we had to close the Garage in April and May last year and subsequently will have no MOT's or Services due this year for this period.
This decision was not easy to make, but is a necessary one to help keep a future for our business and our staff.
If you would like to make a booking during this period you can use our 'Book Online Now' button, email us at info@aaronsautos.co.uk or contact us through our Facebook page and we will reply as soon as possible.
Please read our Blog for key information about how we have changed the way we operate, thank you.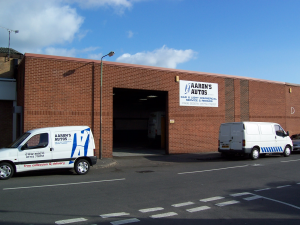 Welcome to our site……
Aarons Autos was established in 2004 by Aaron Harding from Derby. Due to customer satisfaction and word of mouth it has grown successfully enabling us to provide a fully equipped drive-in garage for all types of vehicles.
We pride ourselves in the quality of our work and endeavour to offer solutions for all your cars or vans requirements, whether it be annual servicing, MOT, general maintenance such as oil changes, tyre services, or full mechanical rebuilds.

Aarons Autos aim is to make your visit to our Derby based "Garage" an experience you are pleased with. We enjoy creating a friendly relationship with every customer to help us understand the vehicles problem. Just relax in our waiting room while we work on your car.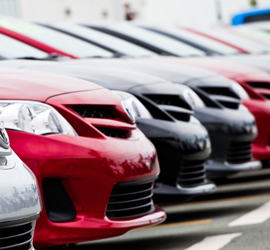 We also specialise in Fleet Maintenance Programs helping small or large companies to manage there fleet more effectively, to help us do this we have a 21 foot ramp for the ease of working on larger vans such as Sprinters and Iveco's (the majority of garages cannot provide this service).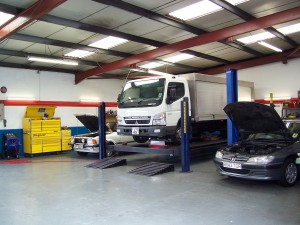 We offer a free collection and delivery service for your vehicle in the Derby area providing the vehicle is legal and road worthy.
With over thirty years experience our garage team have a wide range of knowledge for most vehicles. We only use the latest diagnostic and computerised software meaning we can repair even the newest of vehicles with confidence.