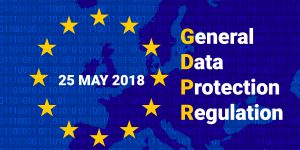 At Aarons Autos (Derby) Ltd we take the privacy of your personal information very seriously and will only use this information in accordance with the current data protection law, General Data Protection Regulation (GDPR).
How we may receive information about you:
If you contact us directly, via our website, social media, telephone or face to face to make an enquiry or use one of our products or services.
Via a third party organisation you have engaged with to organise a service we offer for your vehicle (eg Servicing Stop, Click Mechanic, Book My Garage, etc).
We may use your information in the following ways:
To provide or manage any information, products or services you have asked for.
For general administration purposes, eg diary appointments and active job cards.
For accounting purposes as required by HMRC and to help us recover debts.
To help us detect and prevent fraud and money laundering.
To remind you, via post, when your vehicle(s) MOT and service are due.
Customer reviews posted on any of our social media pages or third party organisation websites will be shared across our social media pages and website.
Workshop photographs used on social media may include customer vehicles but only with their explicit consent and registration plates will be unidentifiable.
We will never share your information with any individual  or organisation unless to do so for legal or regulatory purposes, or to assist in the prevention of fraud or other criminal activities.
Informing you about products and services:
We will remind you, via post, when your vehicle(s) MOT and service are due only if you have opted in for this free service we provide. This comes into effect following the introduction of the revised data protection law, GDPR, on 25th May 2018.
We do not use any other form of marketing system so you will never receive any other direct communication from us.
When you're next in our garage we will explicitly ask for your consent to send out these reminders which you can decline.
You can also opt out at any time in the future by contacting the Workshop Manger, Aaron Harding by telephone 01332 205070 or email aaron@aaronsautos.co.uk
Your rights
You have the right: to be informed of what personal information we hold; to have it rectified if it is inaccurate; to have it erased (unless it is still required for legal and/or regulatory reasons); to be informed how it is being processed.
We hope that this privacy policy clearly outlines for you how we use your personal information. However, if you wish to make a Subject Access Request (SAR) you may do so in writing to our Data Compliance Officer who will respond within 30 days.
CCTV
Our reception area, workshop, yard and vehicle entrance are monitored with CCTV. This is for the prevention and detection of crime and protecting the safety of our customers and staff. We have positioned the cameras as best we can to avoid capturing images of persons not visiting the premises but the vehicle entrance camera does pick up such persons. Recorded images are only retained for one week then automatically erased. Except for law enforcement bodies, images will not be provided to third parties.
Data Compliance Officer: Aaron Harding
Data Processors: Aaron Harding, Amy Harding