Range Rover Vogue Rear Hub Spherical Bushes.
This Range Rover came into us after failing its MOT on the rear hub lower spherical bushes having excessive movement.
Once we had removed the wheels and disconnected the lower suspension arms we could get a good look at the bushes and what we had to deal with.
The cir-clip that holds the bushes in place had completely rotted into the hub not allowing us to remove it in the conventional way, which meant we had to improvise!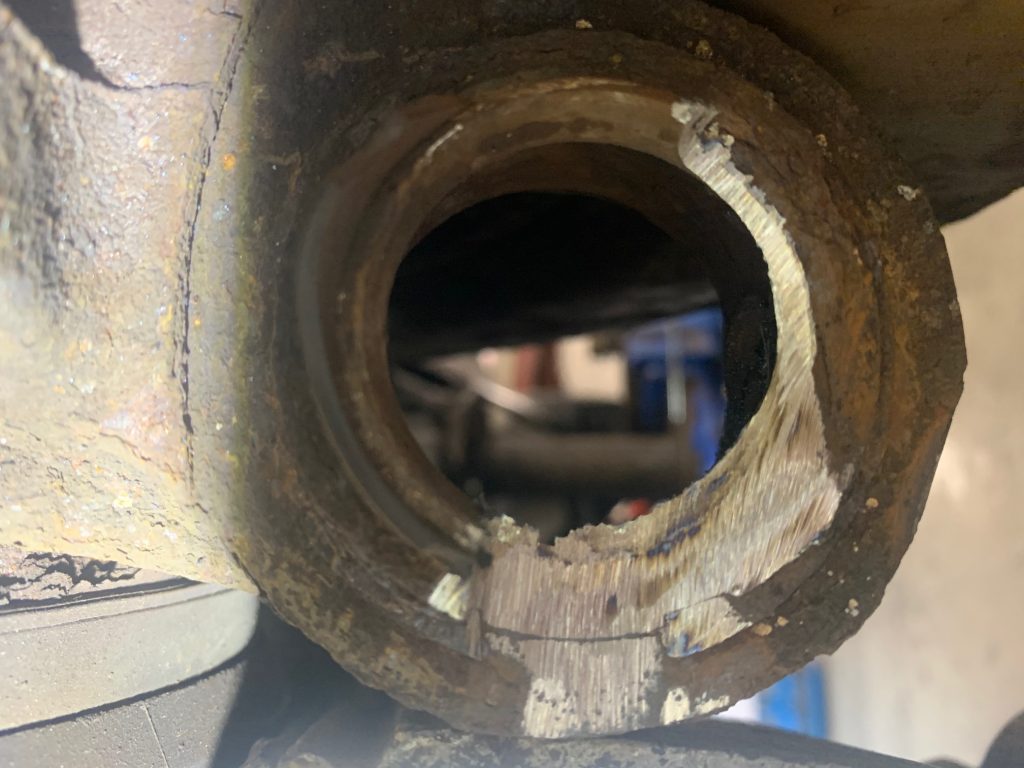 As you can see from the above picture we had to grind into the bush until we reached what was left of the Cir-Clip to be able to remove it.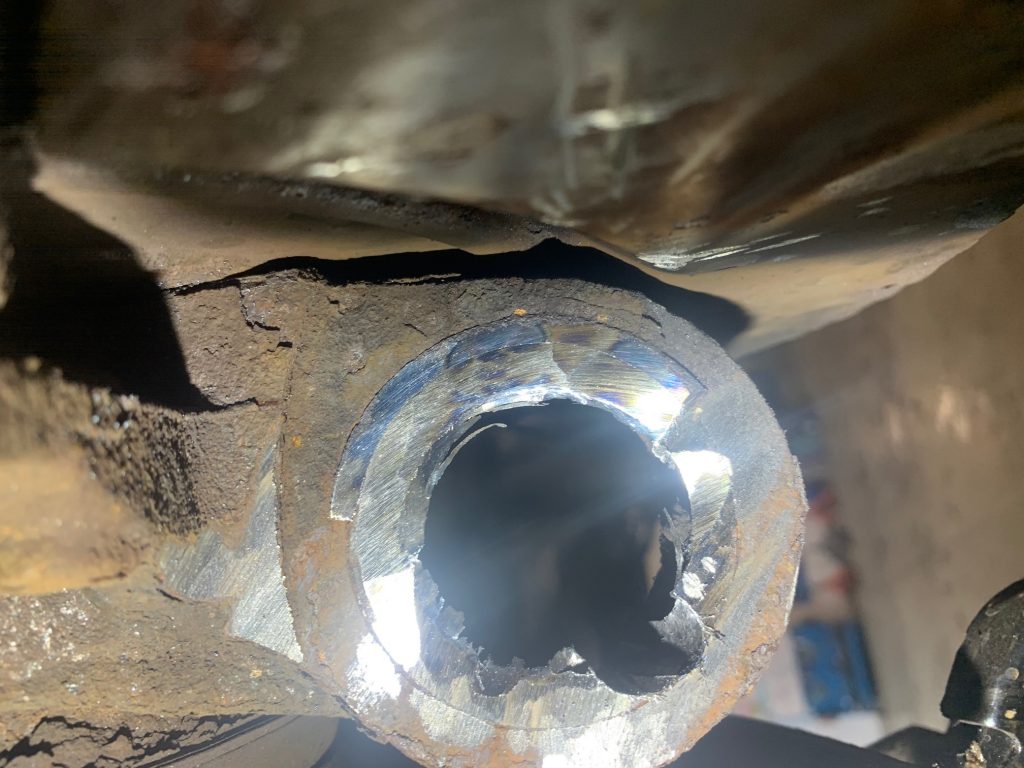 After grinding enough of the bush away to access and remove the Cir-Clip we cut into the side wall of the bush to make pressing it out easier.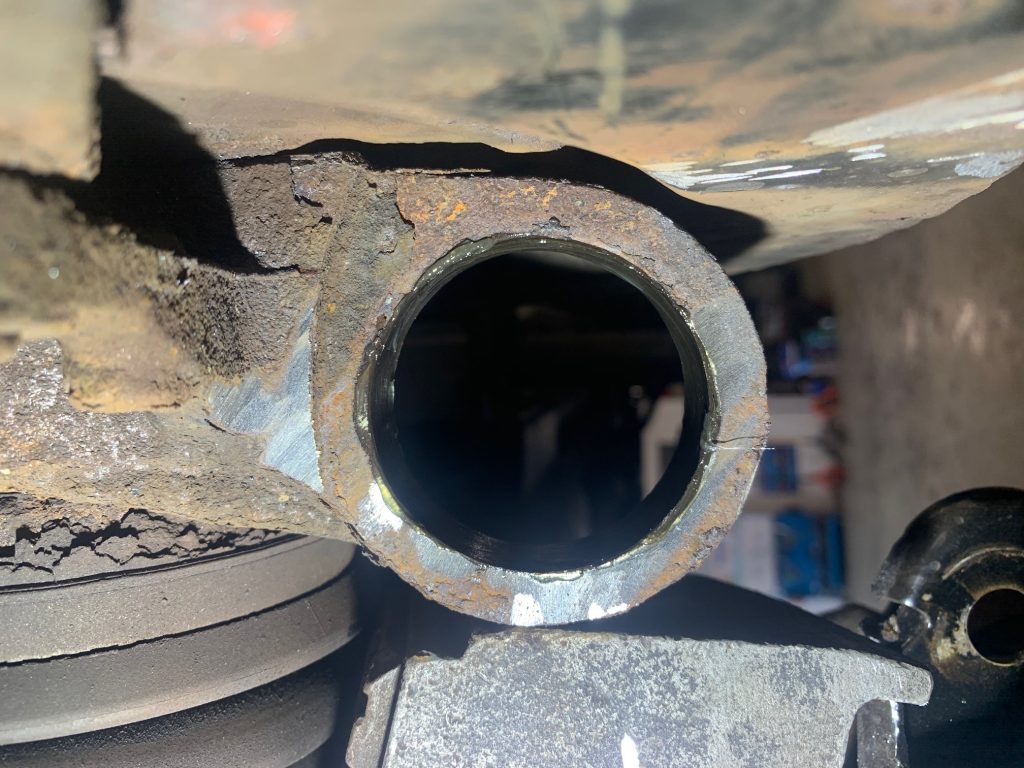 Voila, bush pressed out using our bearing and bush pulling tool, hole cleaned up and greased ready for the new bush to be pressed into place.
Here you can see the bearing and bush pulling tool being used to press in the new bush, once the new bush is pressed in we just need to fit the new Cir-Clip and then begin the rebuild.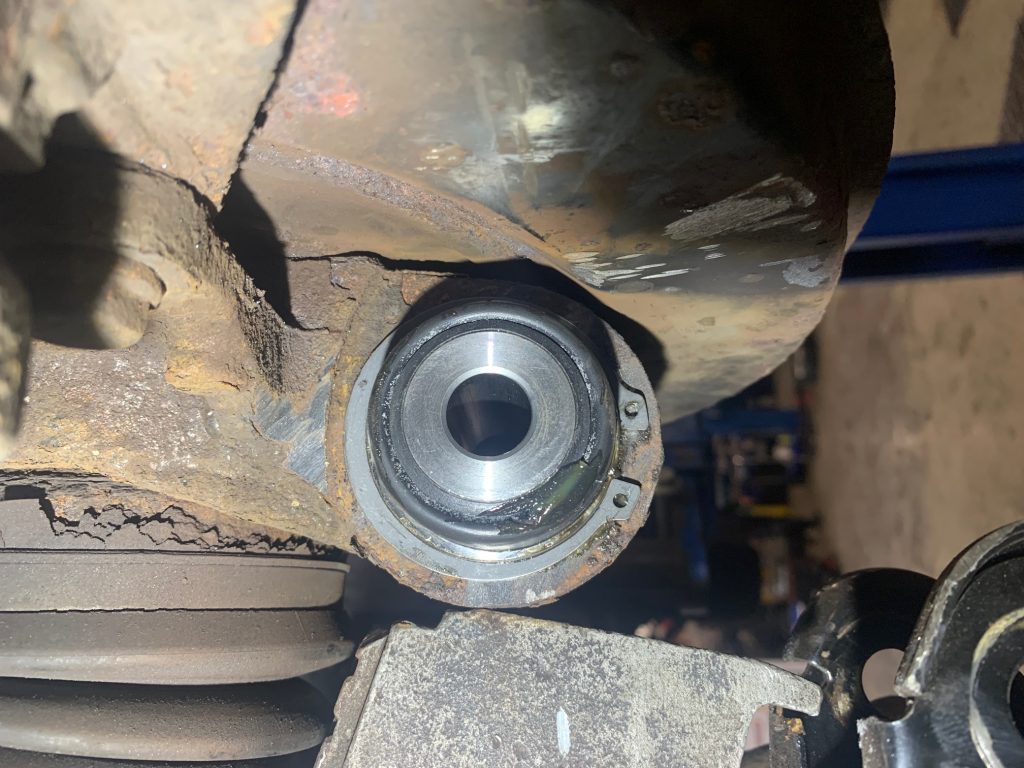 New bush fitted and a new Cir-Clip fitted, after a quick rebuild the car was ready to go back to the customer for its MOT retest.
At Aarons Autos no job is to big or to small, we will en-devour to repair any car that comes through our doors.
Your friendly car garage in Derby
Give us a call at Aarons Autos for more info