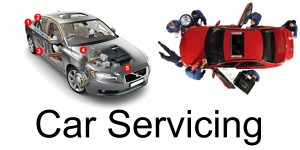 Here at Aarons Autos we offer our own 'Fixed Price Servicing' for your car whether it be a 1.0 petrol Vauxhall Corsa or a 2.4 Diesel Ford Transit we will have fixed price.
All our 'Fixed Priced Services' include the following-
Oil and Filter replaced
Air filter replaced
Carry out full vehicle inspection including suspension, steering, exhaust, brake pipes etc
Remove wheels and check your brakes for condition and operation
Check tyre tread depths, condition and pressures
Anti freeze content checked, washer bottles topped up
Service lights reset and service books stamped
As part of the service we check for mileage or age specific items such as Cambelt Replacement, Brake Fluid Flush, Spark Plug Replacement and Fuel Filter Replacement intervals using our AutoData software which can be carried out at an extra charge whilst we are carrying out your 'Fixed Price Service'.
OE (Original Equipment) spec parts are used on all of our services so there is no effect to any warranty you may have on your car.
Please give us a call for more information on our 'Fixed Price Servicing' or just come in and see us we are always happy to help.