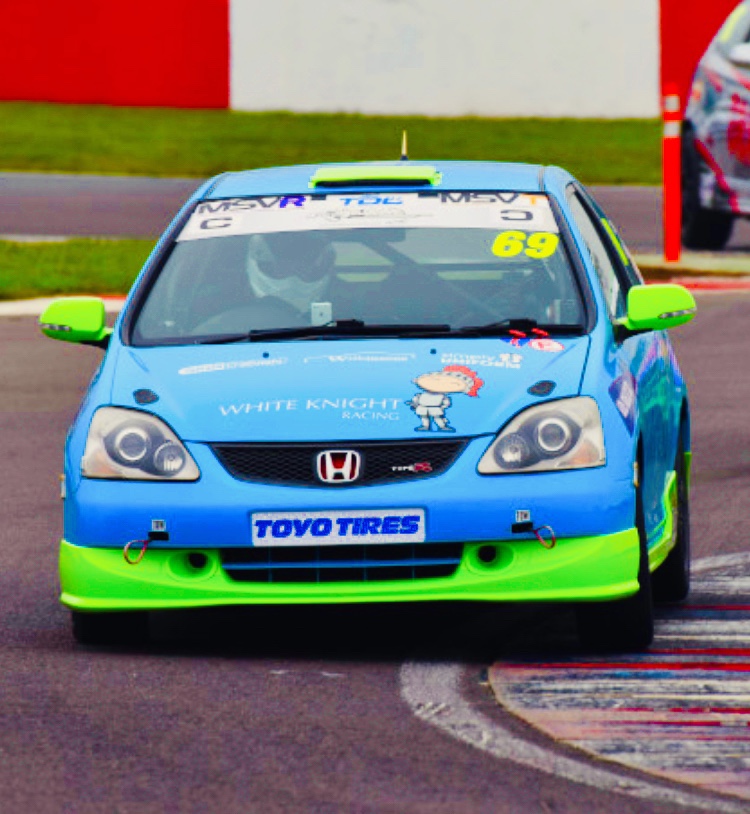 White Knight Racing is the name of our new race team as of the end of 2018.
After racing since 2013 in our little Renault Clio Cup race car we thought it was time to move it up a gear and go for out right race wins rather than just our 'class' wins, so we decided to sell the little Clio (very sad time) and move over to the Japanese sports car market and buy a Honda Civic Type R.
Civic Type R
This Particular Civic had already had a lot of the basic work carried out before we brought it, it had a roll cage fitted, BC coil over suspension, adjustable link arms and many other parts to make getting it to handle much easier for us.
The engine had already seen plenty of work carried out to it, helping it reach between 230-240 bhp, along with a Quaife Diff in the gearbox which would help put us in to the class we were aiming for.
We still have lots to do to get it ready to race but we are confident it will be ready.
In 2019 we are aiming to race in several different series including the MSV Track Day Trophy/Championship and 750 Motor Clubs Road Sports series and their Club Enduro Championship.
We will add updates via our News page as we go and hopefully have a few podium pictures to share as well.