We recently came across a problem in the Garage which we have not come across before, which was the 'Low Oil Pressure' warning light coming on after replacing the Oil and Filter on a 2019 Ford Ranger 3.2.
After searching on a couple of the Motor Trade platforms we use it seemed that we were not the first to come across this problem, but we spoke to our local Ford Dealer and they said they knew nothing about it.
There was apparently a technical bulletin which had gone out to dealers saying that if the oil and filter change was not completed within fifteen minutes this problem would occur due to the oil pump draining and not being able to re-bleed itself.
Personally we believe this is a poor design, when we drain the old oil from your car we want to remove as much of the old oil as possible (obviously some oil will stay in certain places of the engine) allowing the new oil not to be diluted with it.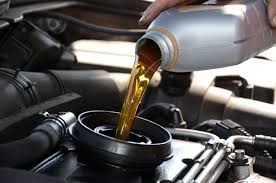 In this particular case the only way we could bleed the oil pump was to flood it, we added five litres more oil than specified to bring the level inside the sump up to the bottom of the oil pump meaning it didn't have to pull the oil up but just push it.
Once we had got the oil pressure up we drained off the extra five litres of oil, road tested the car and then re-checked the level.
Your friendly car garage in Derby
Give us a call at Aarons Autos for more info.