What Are "Timing Chains"?
Timing Chains rotate the crankshaft and camshafts in synchronisation keeping the engine timing correct, they do the same job as Timing Belt (Cambelt).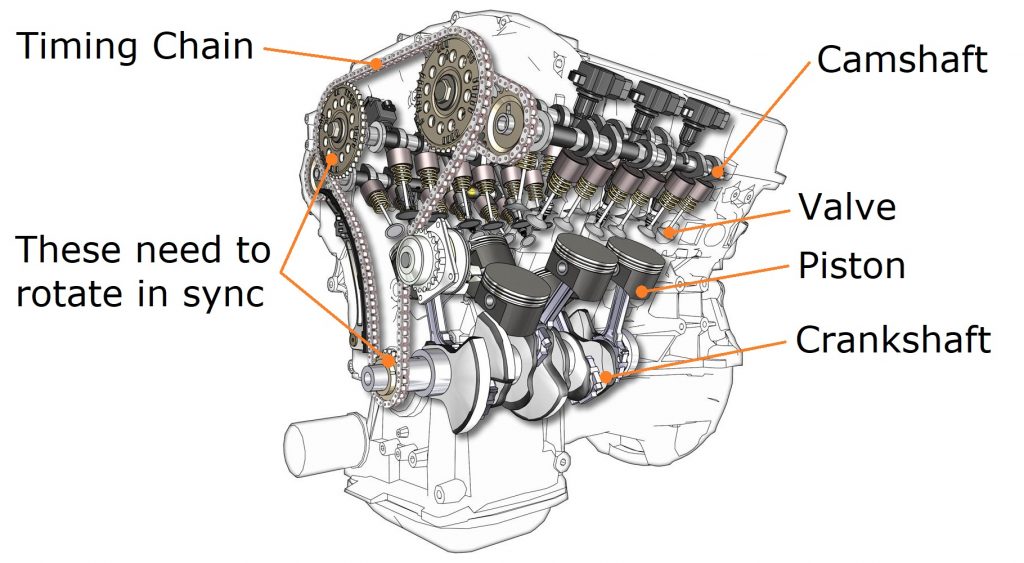 We are seeing more and more modern car manufacturers such as Vauxhall, Audi, Peugeot, Mini, Seat and Volkswagen using a Timing Chain system rather than a Timing Belt.
If you brought a car ten or fifteen years ago and it was ran on a Timing Chain this would have been a good buying point, as most older Timing Chains would out last the car and had no specific replacement intervals.
What Has Changed?
Modern engines running Timing Chains are basically not as robust as their predecessors and we are seeing more and more failures such as chains stretching, chains slipping, chain guides breaking, teeth wearing and excessive rattling noise from the Timing Chain area.
How Do You Know?
These faults aren't always easy to diagnose as when they throw up fault codes in the engine control module (ECU) they don't always apply to timing faults! They can show faults for low boost, erratic misfire, camshaft sensors and crankshaft sensors.
The only conclusive way to diagnose a chain fault or failure is to instal the correct timing kit which will show you immediately whether the crank shaft and cam shafts are aligned. This isn't always straight forward, as to fit a lot of these kits involves stripping the engine down to access the camshafts and gears.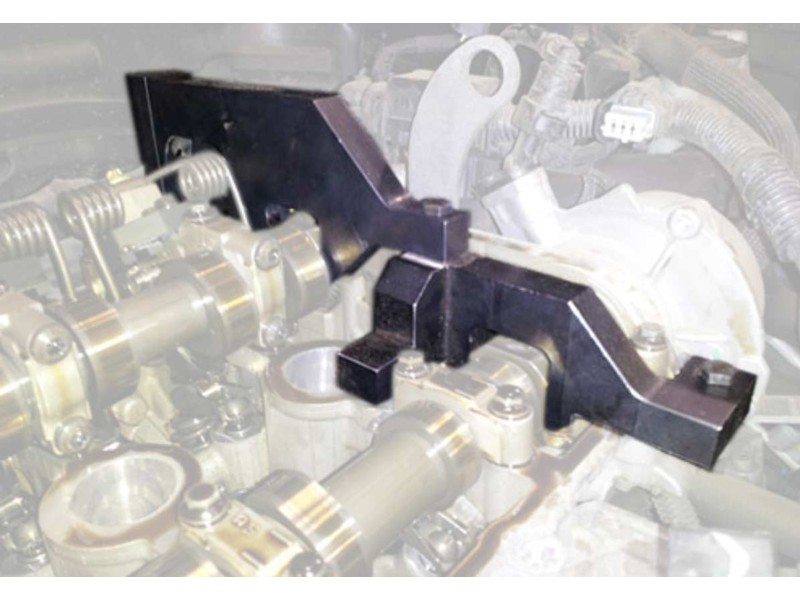 How Do We Know?
Once we have diagnosed your car to have a Timing Chain fault we strip the engine and remove the chain, gears, tensioner and guides for investigation. We can measure the chain and compare it to manufacturers specifications and see if it is within tolerance, check the teeth on the gears for wear, check the chain guides for wear or damage and finally check the tensioner for operation.
If necessary we will carry out an oil pressure test as we have noticed quite a few oil pump failures and also incorrect oil used on services, both of these can cause chain failures or noisy chains.
What Happens Next?
If we confirm there was a fault with one or more of these items we would replace the complete Timing Chain kit which includes a new chain, guides, gears, tensioner and any associated gaskets or seals. Once these have been replaced we carry out an oil and filter change on the engine making sure to use the correct specification oil for the engine.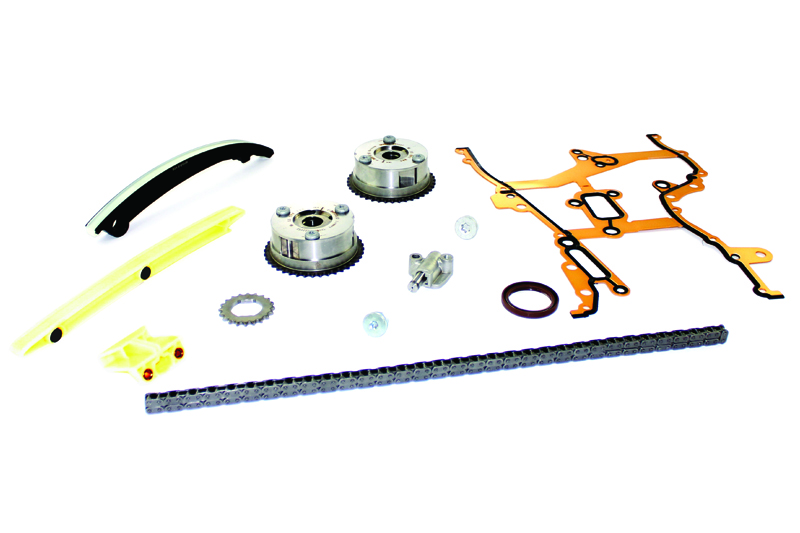 Once all the mechanical work has been carried out we run the engine up to temperature on the ramp and check diagnostic data to confirm correlation between the crank and cam sensors and to make sure no fault codes return.
Final Tests.
After testing the car on the ramp we carry out an extended road test to check live data and confirm no codes return.
Do You Have Any Questions?
If you have any questions about your cars timing chain give us a call, we are here to help.