The Ford 1.0 litre EcoBoost engines use a Wet Belt instead of the traditional Timing belt, the main difference is that the Wet Belt runs inside the engine and a timing belt runs on the outside of the engine.
Ford recommend these belts are replaced every 10 years or 150,000 miles, we are sure most people will hit the 10 year mark before the 150,000 miles.
We recommend getting it done between 6-8 years or 60-80,000 miles as we are seeing lots of premature belt failures due to a lack of servicing or incorrect oil used and causing un-repairable engine damage resulting in a new engine.
The 1.0 EcoBoost engine first came out in 2012 meaning they are now coming due for the Wet Belt to be replaced.
The powerful 1.0 litre engine was fitted to several of Fords models including the Ford Fiesta, Ford Focus, Ford Transit Connect Van and the Ford B-Max.
Is having my Wet Belt replaced a big job?
To replace the wet belt we have to strip down the top, side and bottom of the engine to be able to access the wet belt and the oil pump belt and to be able to fit the correct timing tools. So yes it is a big job.
There are several special tools required to replace the Wet Belt on the EcoBoost engine, firstly you need a 'Torque Multiplier' to be able to tighten the crank bolt to its specified torque setting, then you need the flywheel locking plate to ensure the crank cannot move whilst the belt is being replaced and the correct timing kit to ensure that both cams are set correctly.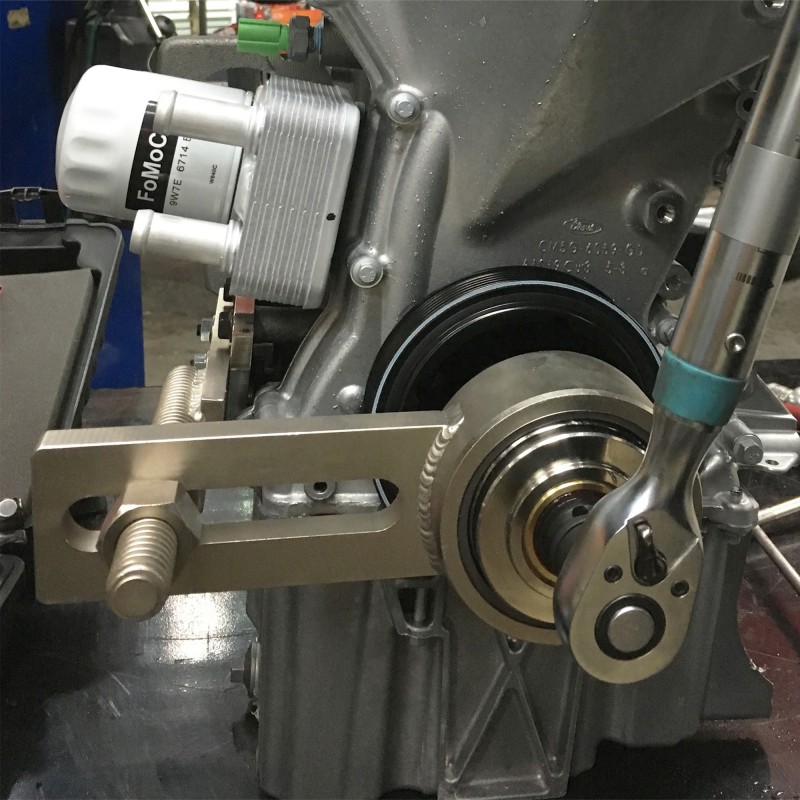 Should I have it replaced?
Replacing the Wet Belt isn't a cheap job to do but would you rather breakdown on your way home from work on a cold winters night and have to wait several hours for your recovery to then find you need to spend thousands of pounds on a replacement engine.
For a quote on your Wet Belt replacement give us a call on 01332 205070 or email us on info@aaronsautos.co.uk