What do you do when a van that has failed an MOT on a rear cross member being excessively corroded (not much left at all) and requires a new one only to find the Dealers are on inevitable back order and non of the motor factors list the part?
Well, in our case we make one.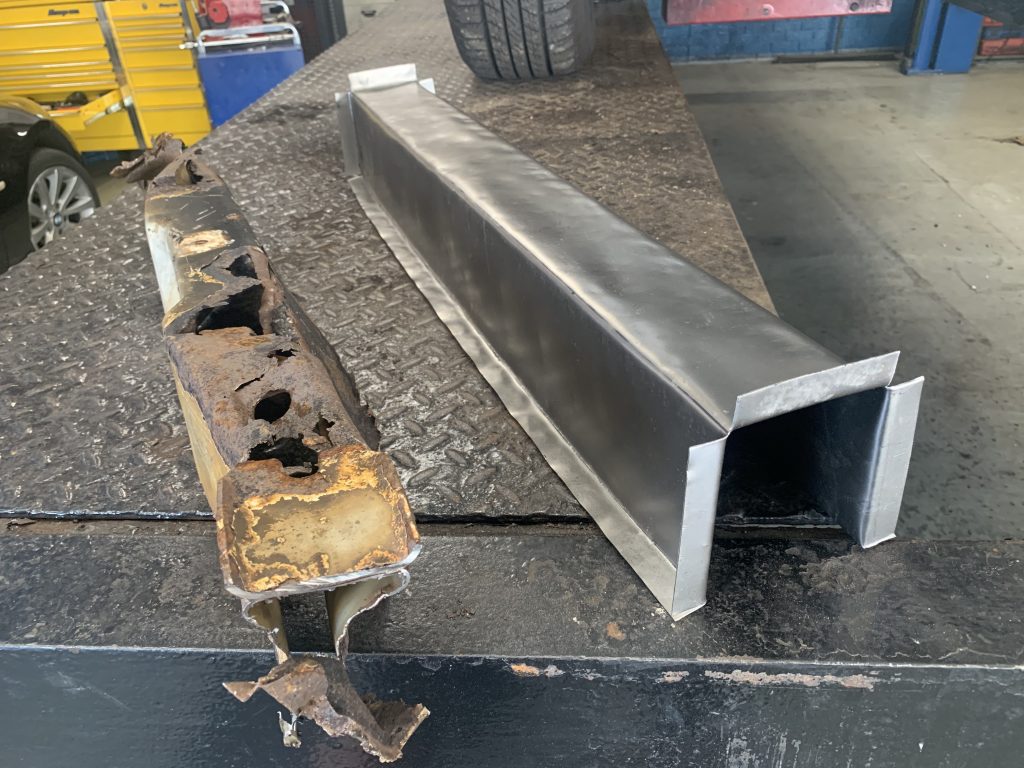 A sheet of steel and a bit of patience and 'voila' a new cross member for the van.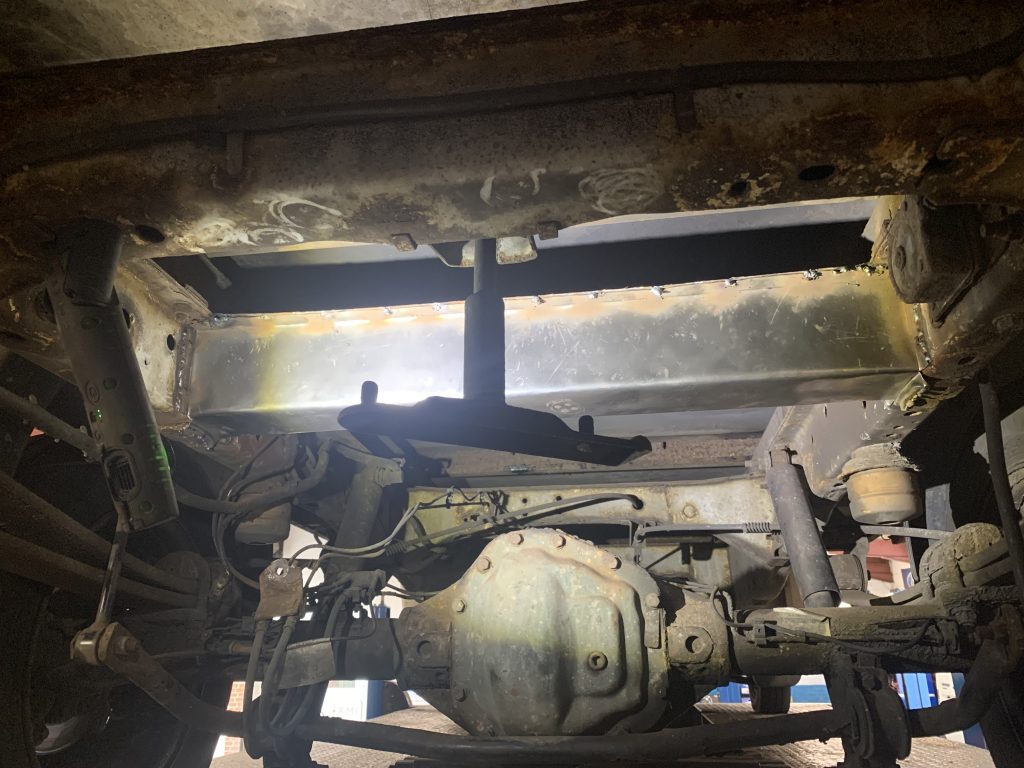 Once welded in place its just a matter of sealing and painting the new cross member and its a job well done.
If your car or van fails an MOT on welding don't hesitate to give us a call for a quote.
Your friendly car garage in Derby
Give us a call at Aarons Autos for more info.