Ford Transit Chassis Cab Extra LWB for MOT Welding.
This Ford Transit extra LWB (Long Wheel Base) had been specially adapted for the customer many years ago to enable it to carry extra long loads. It came in to us for its annual MOT, whilst carrying out the MOT it became apparent that the extension section of the chassis which makes this van an 'Extra LWB' was made from a lower quality steel than the original chassis and was in very poor condition.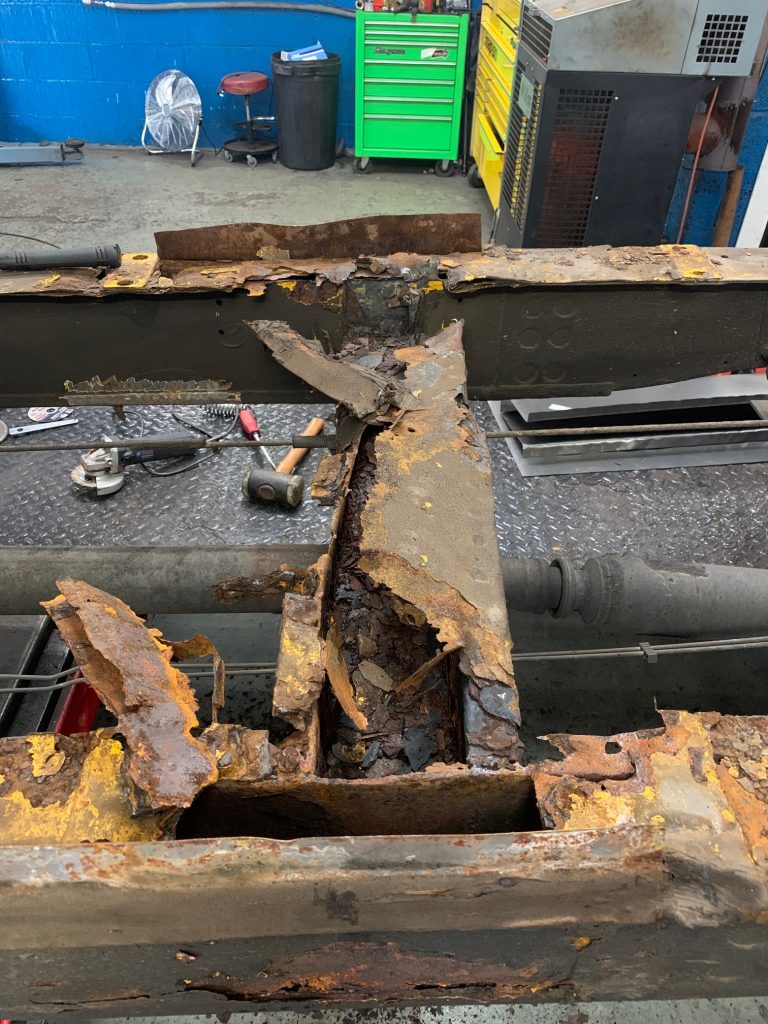 After removing the body from the chassis we could see what we had to deal with and realised we would have to completely replace the cross member as well as repairing the chassis legs.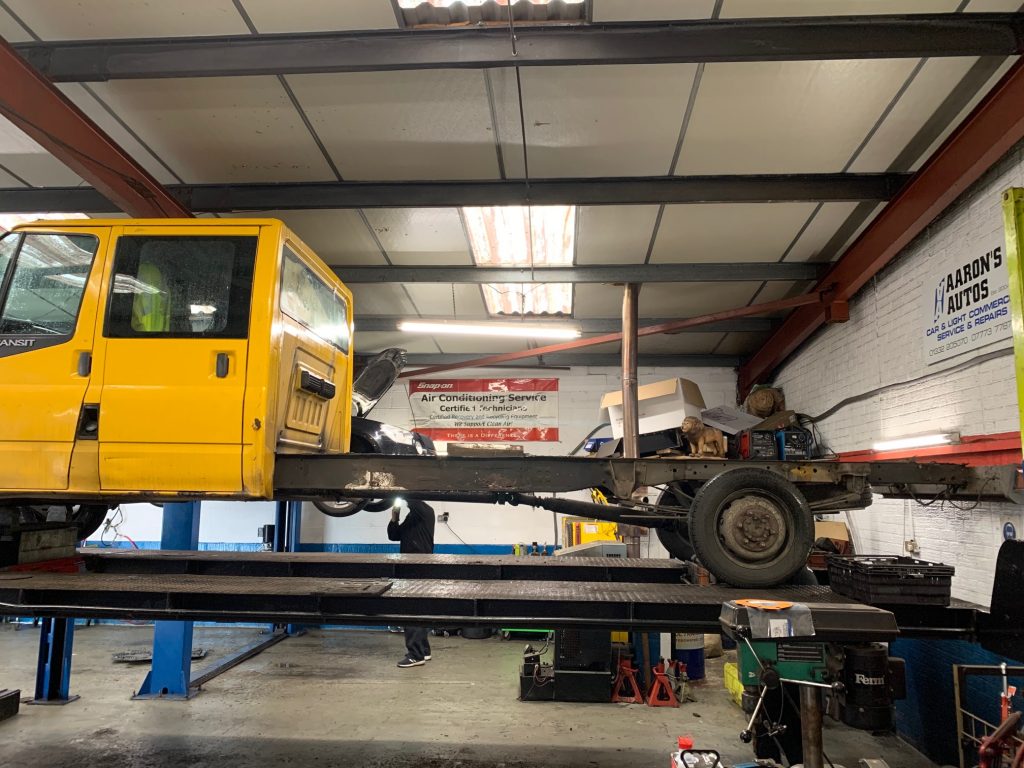 The structural integrity of the the chassis legs was still very good and it was just the thin outer skin that was holed and corroded so we decided to sleeve the complete chassis leg to increase the strength of the existing legs.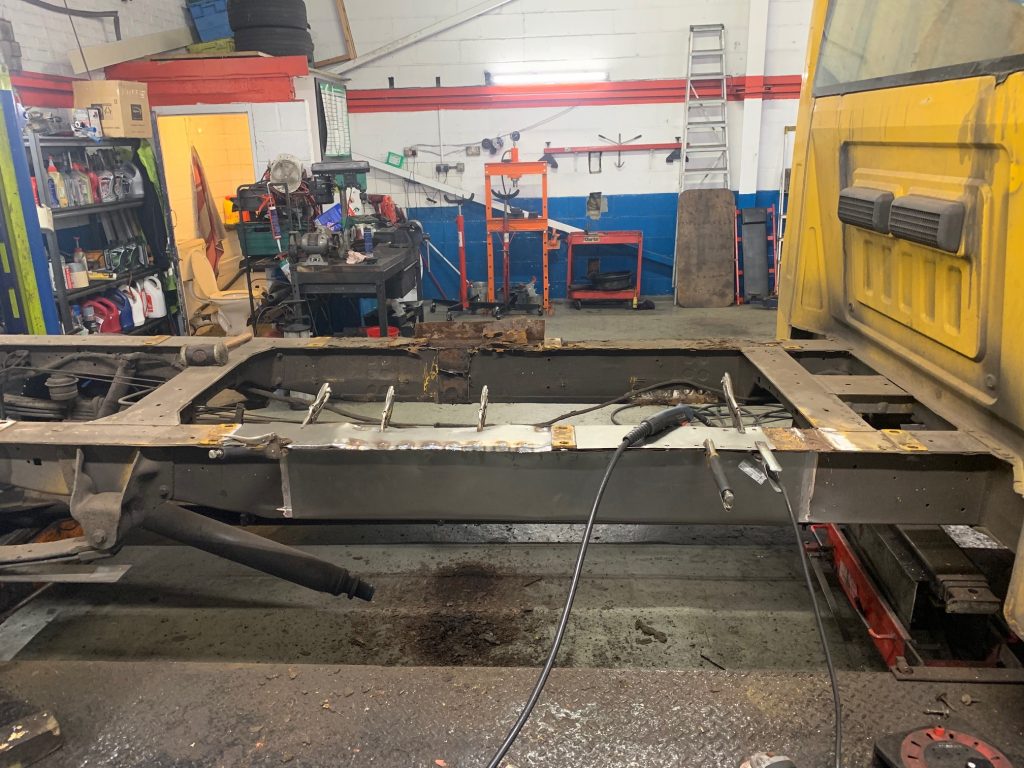 "MOT Welding on Transit Van"
Once both chassis leg sleeves and tops had been welded into place it was time to align and fit the new cross member, the cross member also supports the prop shaft so needs to be perfectly in line as to not cause any vibrations.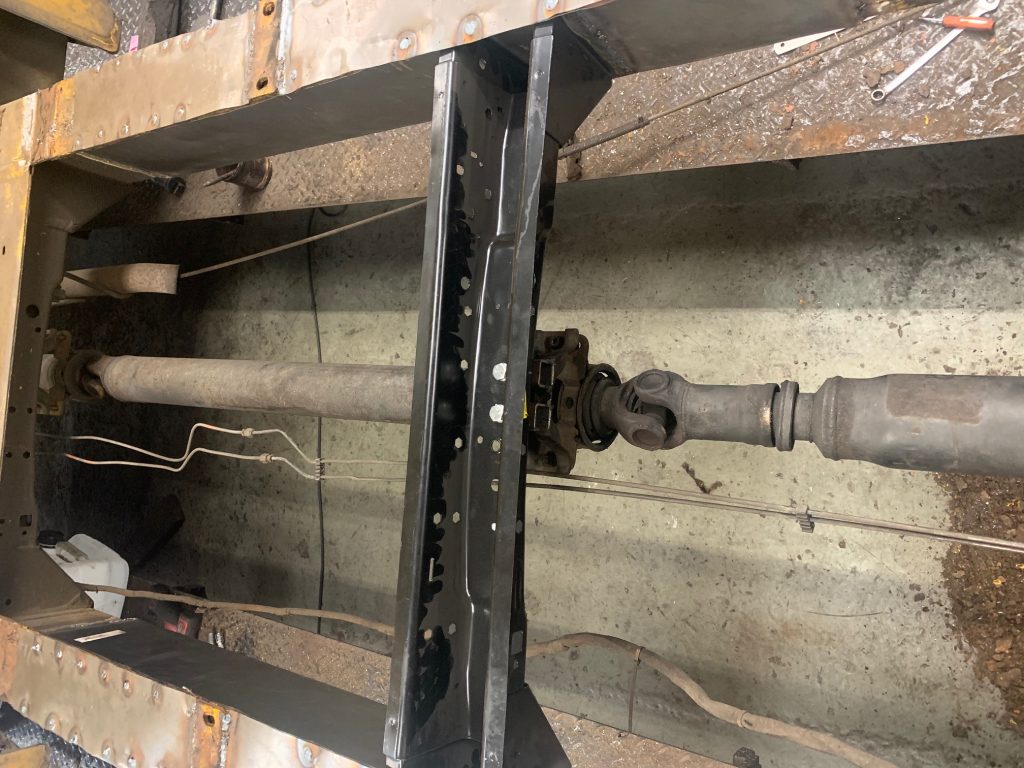 Next job was to weld the top onto the cross member and seem seal and paint the chassis to help keep it protected.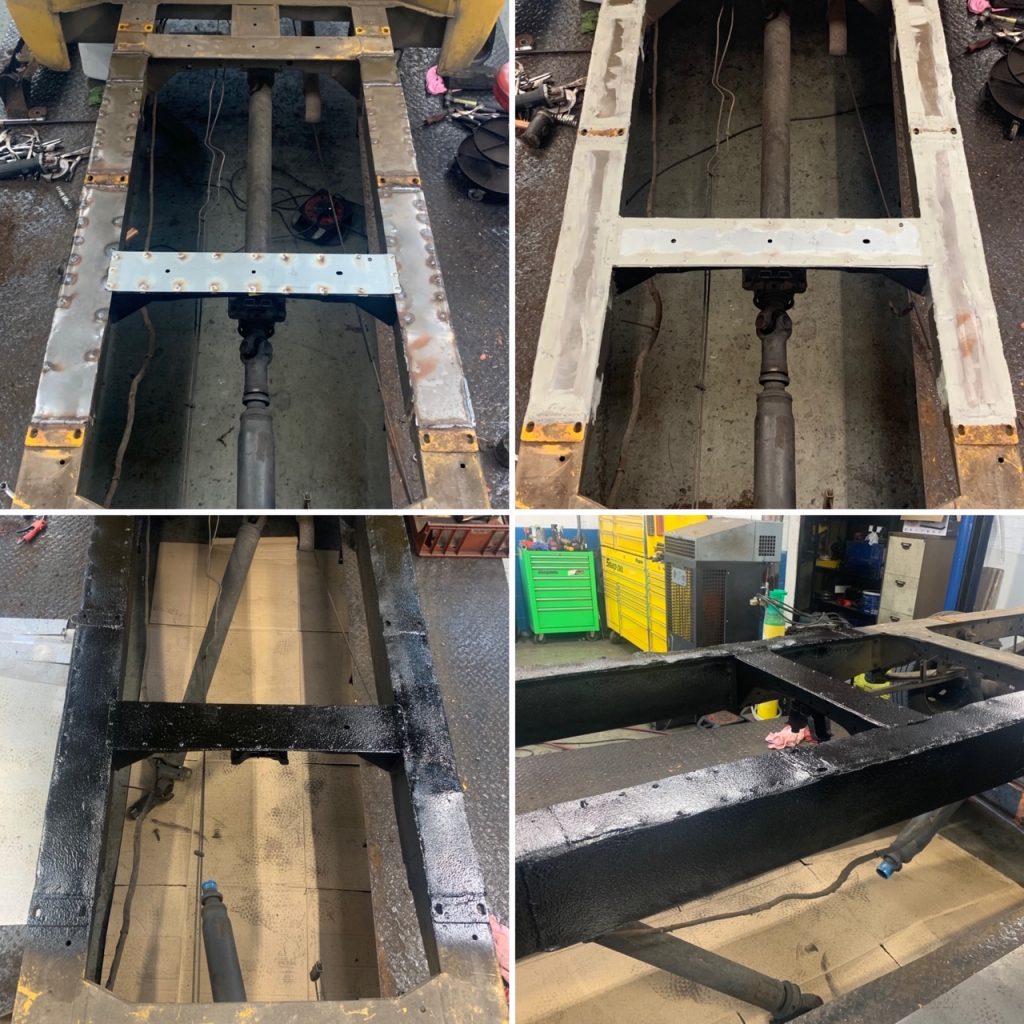 After completing this section there were a few plates to be made for the rear section of the chassis then the welding would be complete and we could refit the body.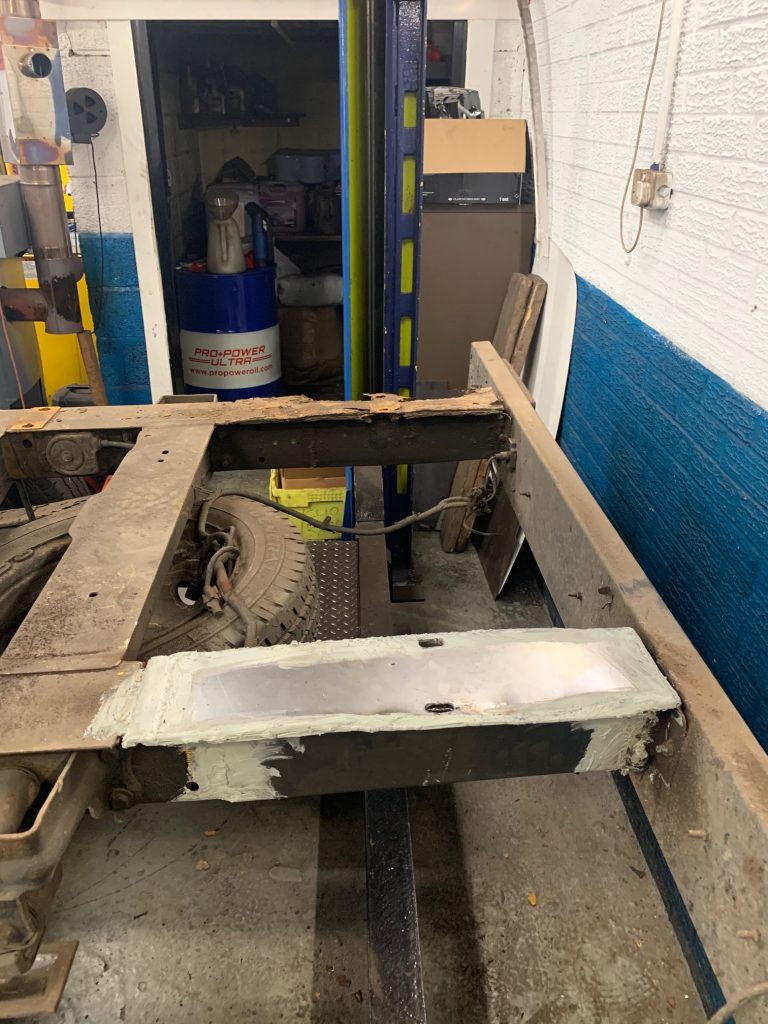 "Time to refit the LWB body"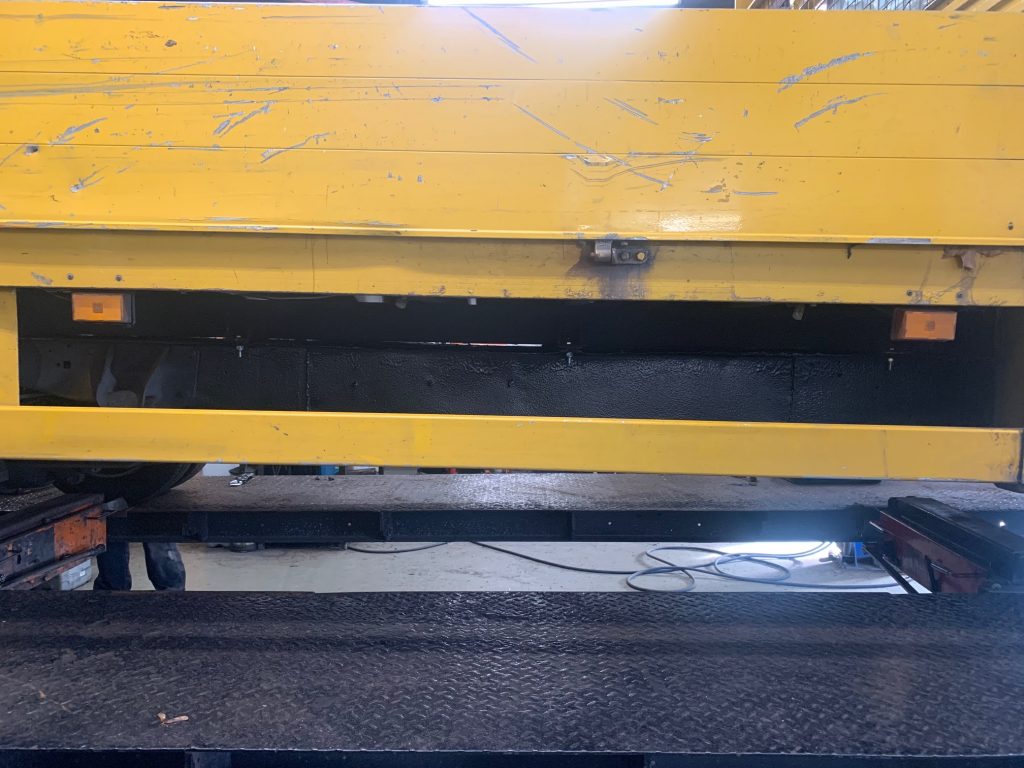 Your friendly car garage in Derby.
Give us a call at Aarons Autos for more info