A Vauxhall Mokka came into the garage today with its engine management light on in need of some diagnostic work to find out the reason why.
After speaking to the customer we soon found out that we were not the first Garage to look at the Mokka.
It had gone into another garage who had replaced the ignition coil pack due to diagnostic trouble codes relating to cylinder miss fires, the coil pack cured the problem and the customer left happy.

After a couple of days the engine management light came on again so back to the Garage she went.

This time the diagnostic codes related to Oxygen sensor (lambda) faults? But rather than checking live data on the scan tool or checking the sensors with an oscilloscope they proceeded to change the sensors and clearing the fault codes to turn off the engine management light.

After another couple of days the light came on again but rather than take the car back to the same garage the customer looked on Google and found us, gave us a call and got herself booked in.
Once the car was in our workshop we plugged in our Diagnostic scanner and carried out a full code scan of the vehicle, all modules were clear of codes except for the Engine Control Module (ECM) which had codes relating to 'Oxygen sensor faults'.
We then carried out some live data testing on the Oxygen sensors to see what was happening, straight away we could see a problem, both Oxygen sensors were reading the same, this is not good!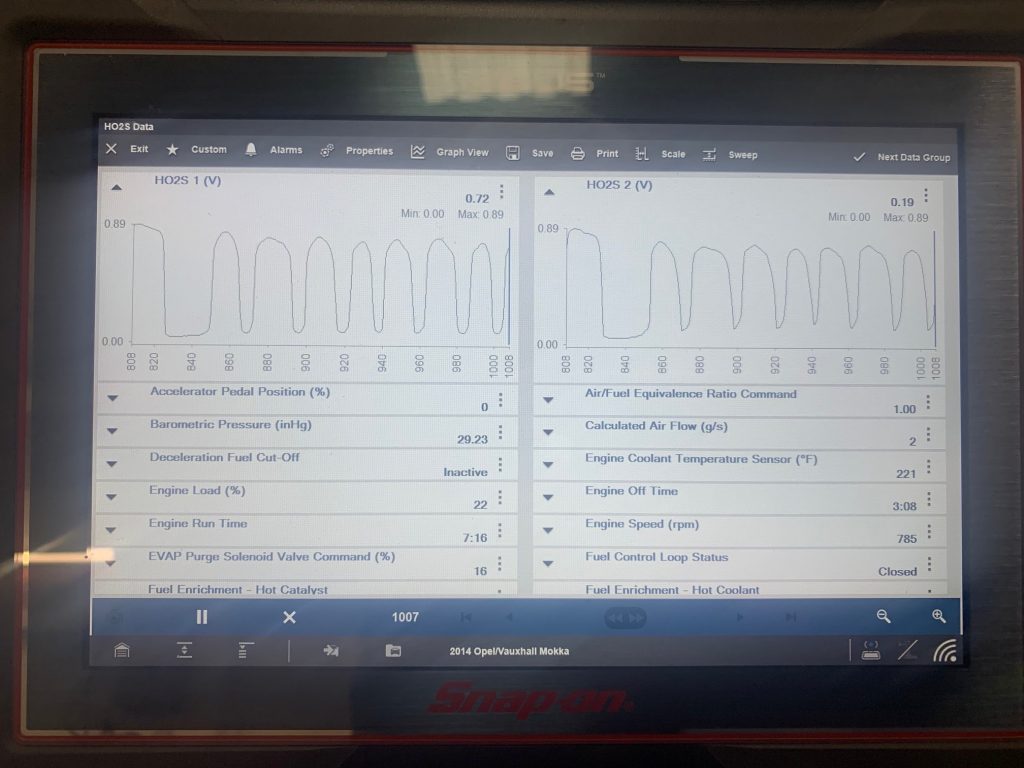 The basics of Oxygen sensors are that they read the gases which are being produced by the engine before and after the Catalytic Converter, and if the Catalytic Converter is working correctly the first sensor should be switching and the second sensor should be pretty static (on idle), if this is happening then the gases coming out of the Cat are cleaner than the gases going in to the Cat meaning lower carbon emissions.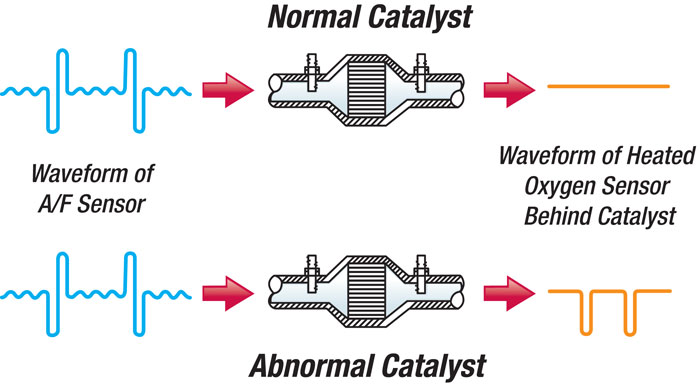 Once we had checked the Oxygen sensors were working properly (not giving false readings) we needed to check the Cat's internals to see why it wasn't working.
With the Cat removed it was obvious why we were getting the same readings on our live data, the honey comb centre of the Catalytic Converter which catches and burns off the carbon from the engine had broken up and was allowing the gasses to pass by.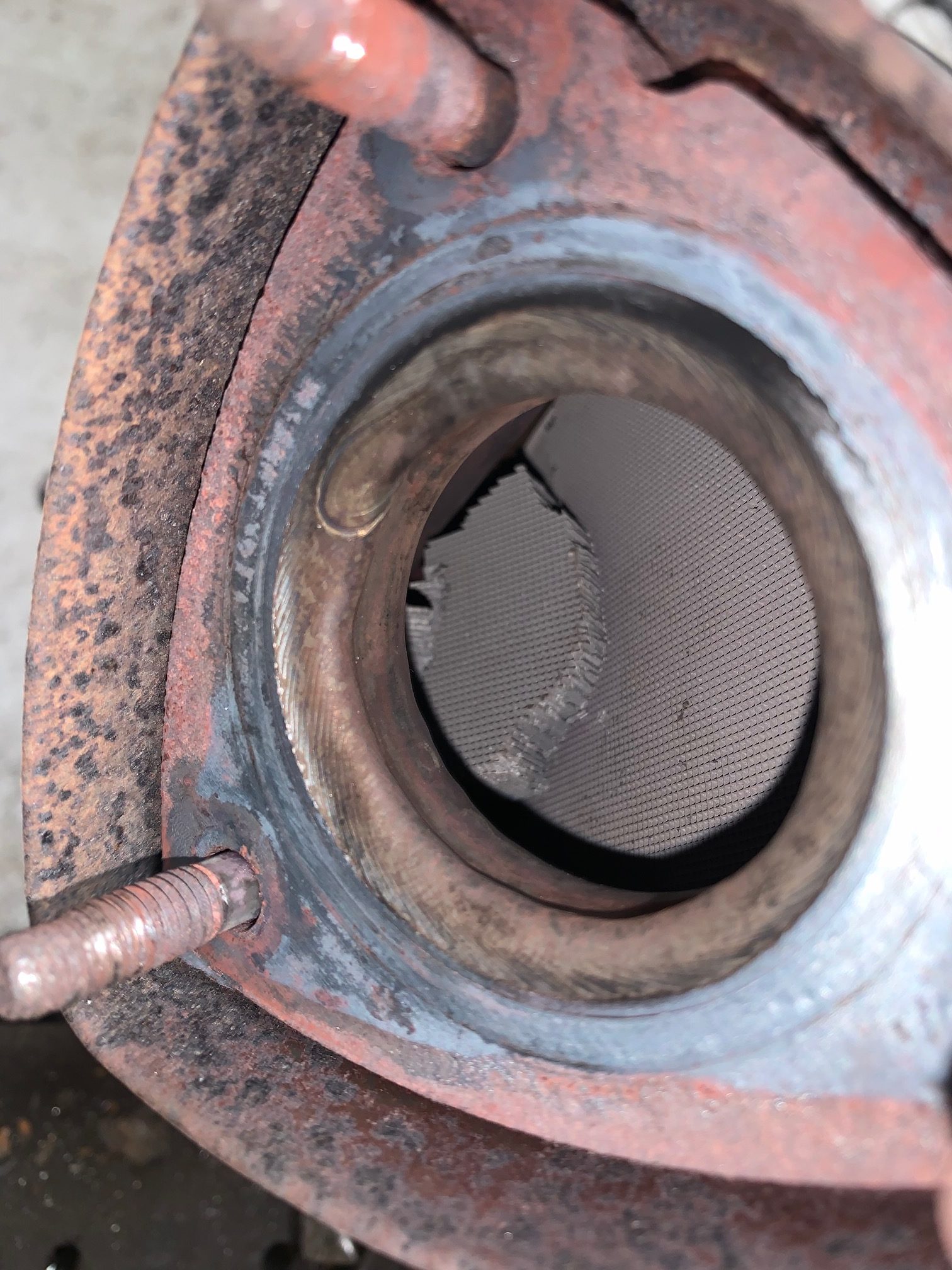 A new Cat was fitted and we ran another scan, this time no codes returned and the Oxygen sensors were working as they should.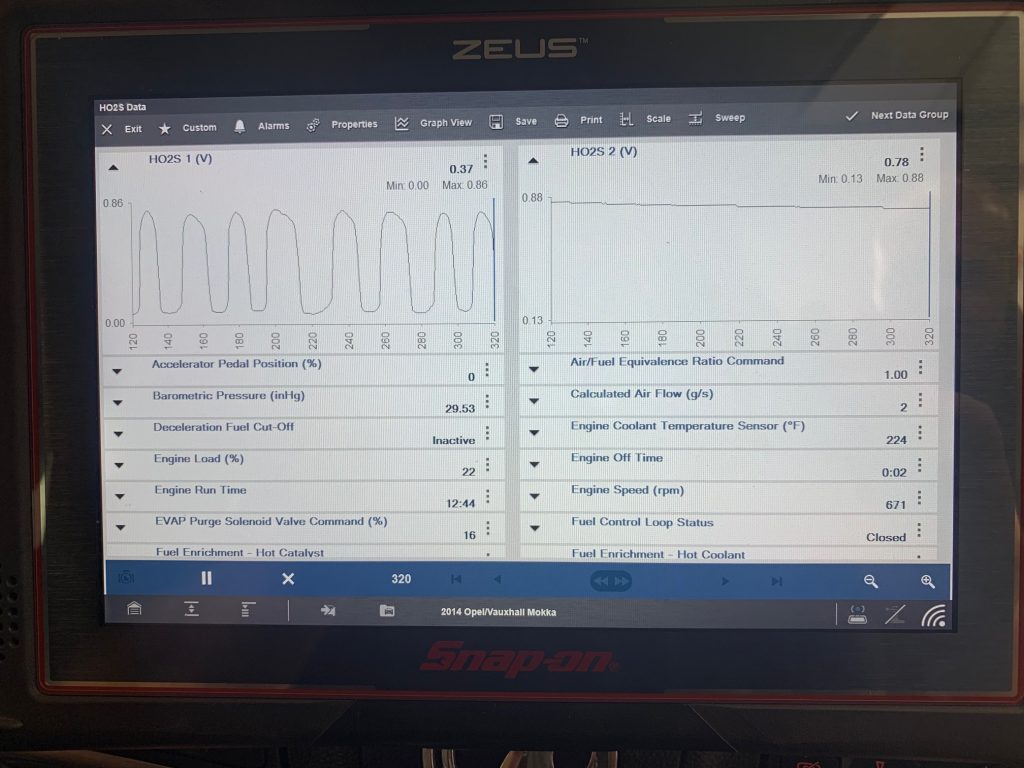 The customer now has a car which is working as it should, more economical and with a lower carbon output.
Your friendly car garage in Derby
Give us a call at Aarons Autos for more info.