This little Citroen DS3 came into us to have a look at due to the engine cooling fan running at full speed.
Firstly we carried out a Diagnostic Code Read on the vehicle, this didn't help as it had no codes for anything let alone for the cooling fan fault!
Secondly through our Diagnostic Scanner we can operate certain modules on the engine to help us fault find, one of the modules is the high and low speed cooling fans.
When we operated the cooling fans only the high speed fan would work, this gave us a place to start, we removed the cooling fan control module to find that the resistor for the low speed fan had burnt out and required replacing.
When we rang the dealer they had six on the shelf! Always a good sign as common problem parts are always well stocked at dealerships.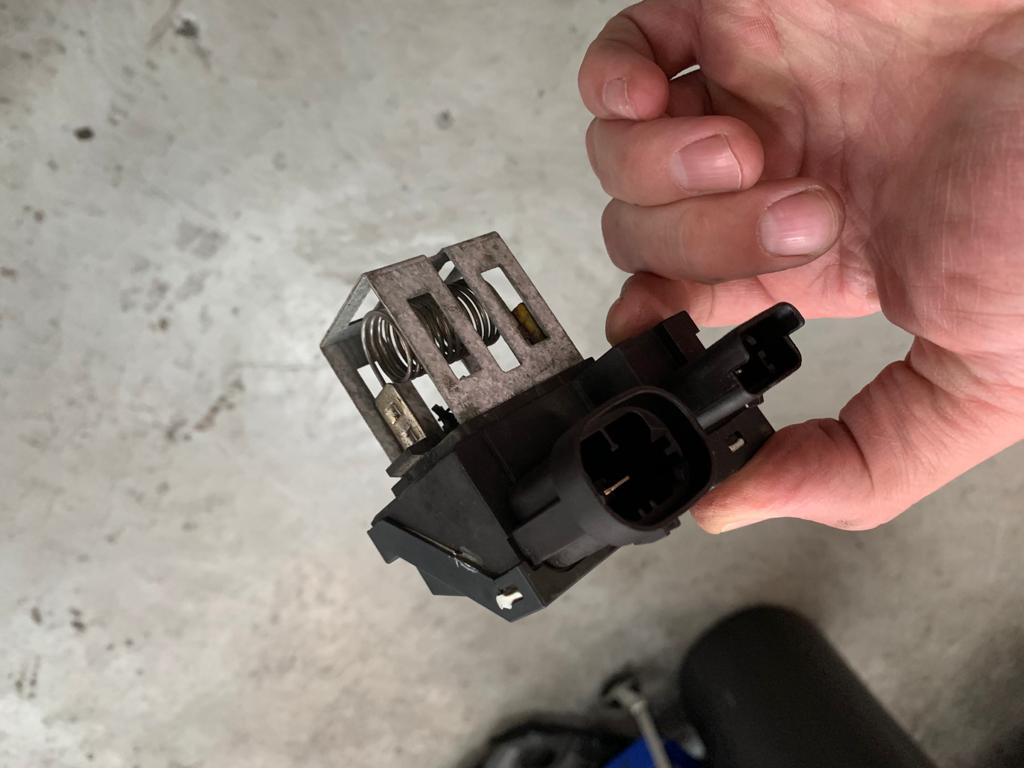 Once we had replaced the cooling fan control module (resistor) we carried out another module test using our Diagnostic Scanner and it worked perfectly on low speed and high speed.
After a quick road test to make sure the fans worked with the air conditioning and when the DS3 was up to temperature it was time to hand it back to a very happy customer.
Your friendly car garage in Derby
Give us a call at Aarons Autos for more info.