This 2008 low mileage Vauxhall Meriva came into us for servicing and as we checked the vehicle over we noticed some surface rust on the subframe. Rust is never a good thing so to make sure the subframe still had its integrity that it needs we tapped the rust and we was shocked at what happened.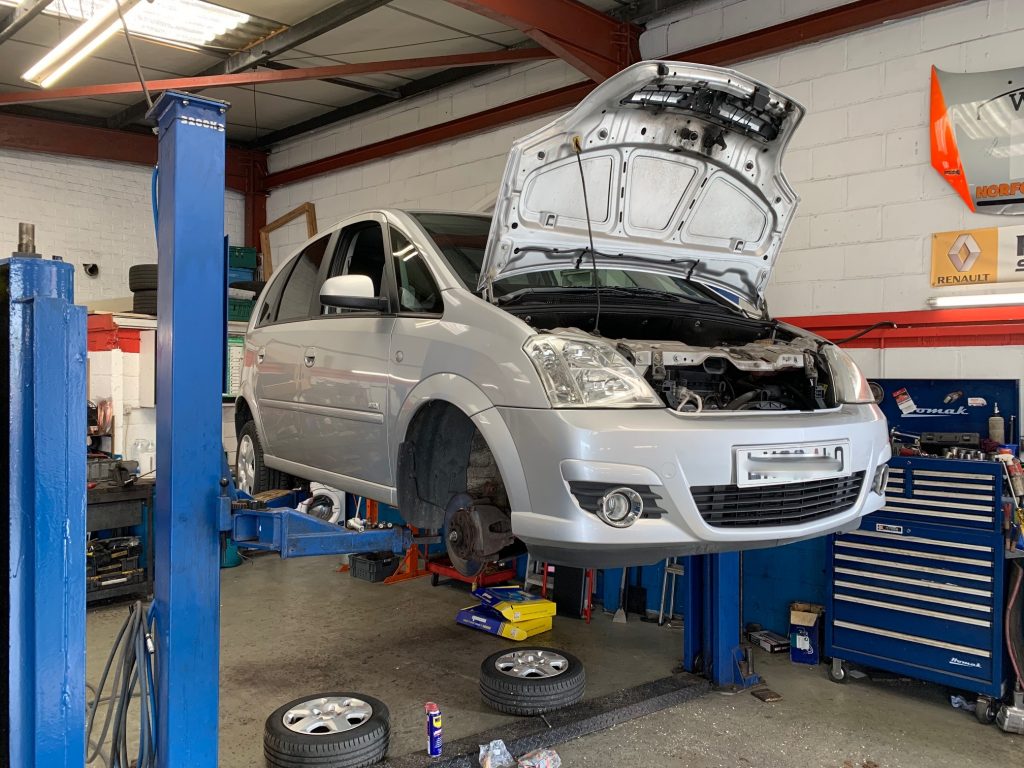 Not only did a massive chunk of rust/subframe fall off but we found the structural integrity of the steering rack mounting was found to be seriously rotten and in need of immediate action.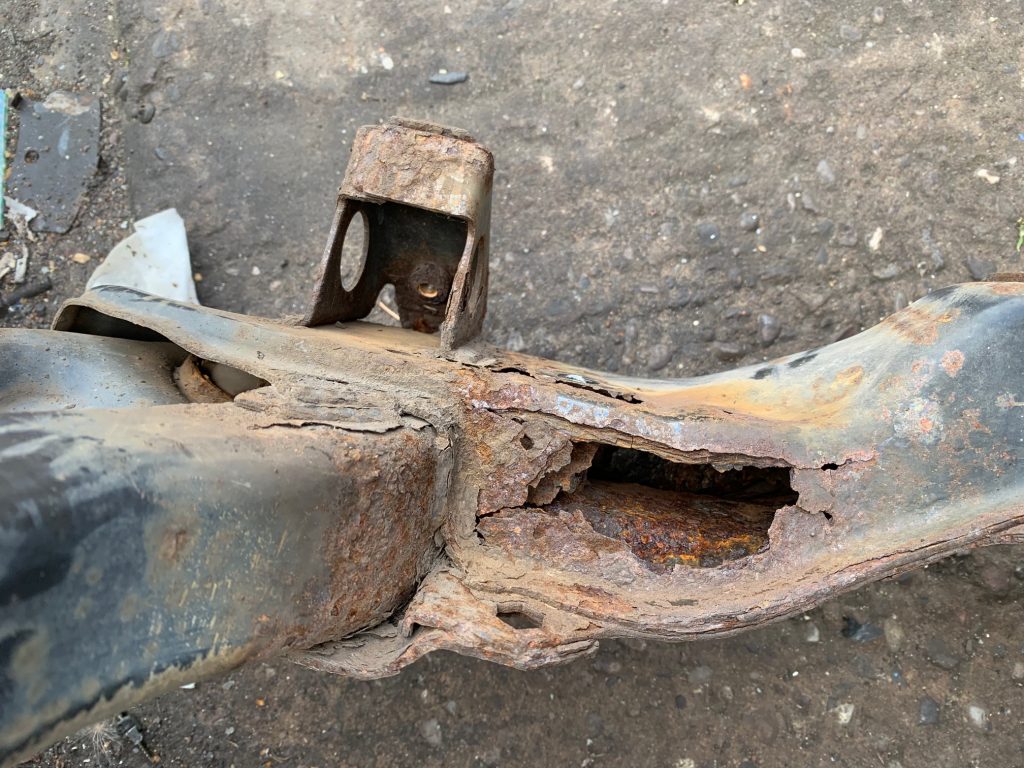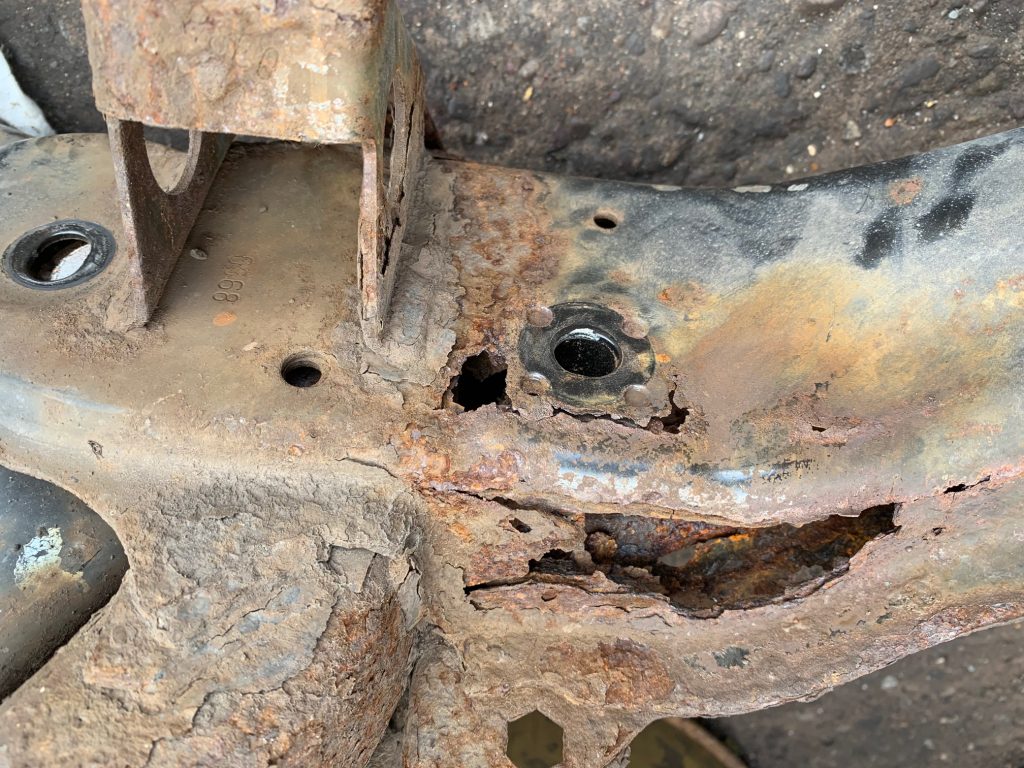 MOT Failure!
We contacted the customer and they popped down so we could show them how serious the fault was and agree on a action plan to solve the issue. We always assess expensive repairs on older cars to make sure that it is financially viable to repair the car and in this case due to the overall good condition of the car and the low mileage it was agreed to replaced the subframe.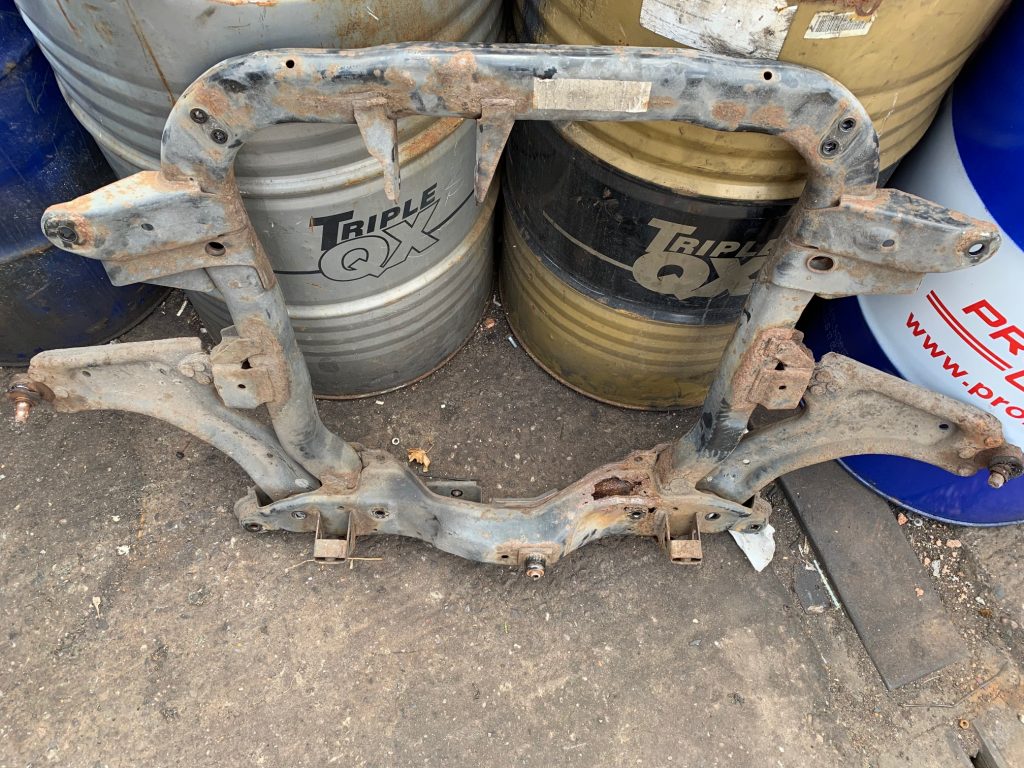 We sourced a new subframe from the local main dealer and replaced it, after finishing the service the customer was happy to get his car back all repaired and ready for many more years on the road.