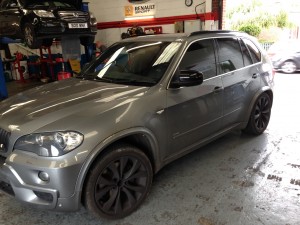 A very worried customer rang saying his car was hissing and the suspension had dropped on the N/S/R, We of course told him to bring it in straight away to find the fault and a solution.
On inspection it was apparent that the N/S/R suspension air bag wasn't lifting the vehicle as it should.
We connected the BMW to our diagnostic computer and tried to re-inflate the air bag but the hissing returned and a hole was found in the suspension airbag.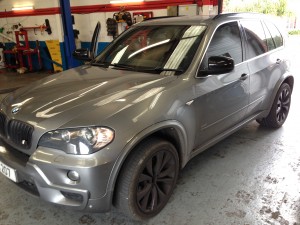 We sourced a new air bag at half the price of the dealer part, fitted it to the car and programmed it through the diagnostic computer. Once the vehicle started the suspension system re-inflated the car was ready for the customer to take away the same day leaving a happy customer.