The Ford 1.0 EcoBoost engine fitted to the Fiesta, Focus, B Max and some Ford Connect vans is ran by a wet belt (runs inside the engine) and Ford recommend it should be replaced at 150,000 miles or 10 years.
This Fiesta was 8 years old and had only done 80,000 miles and you can see by the pictures the condition of the belt and the debris inside the oil pump pick up caused by the failing belt.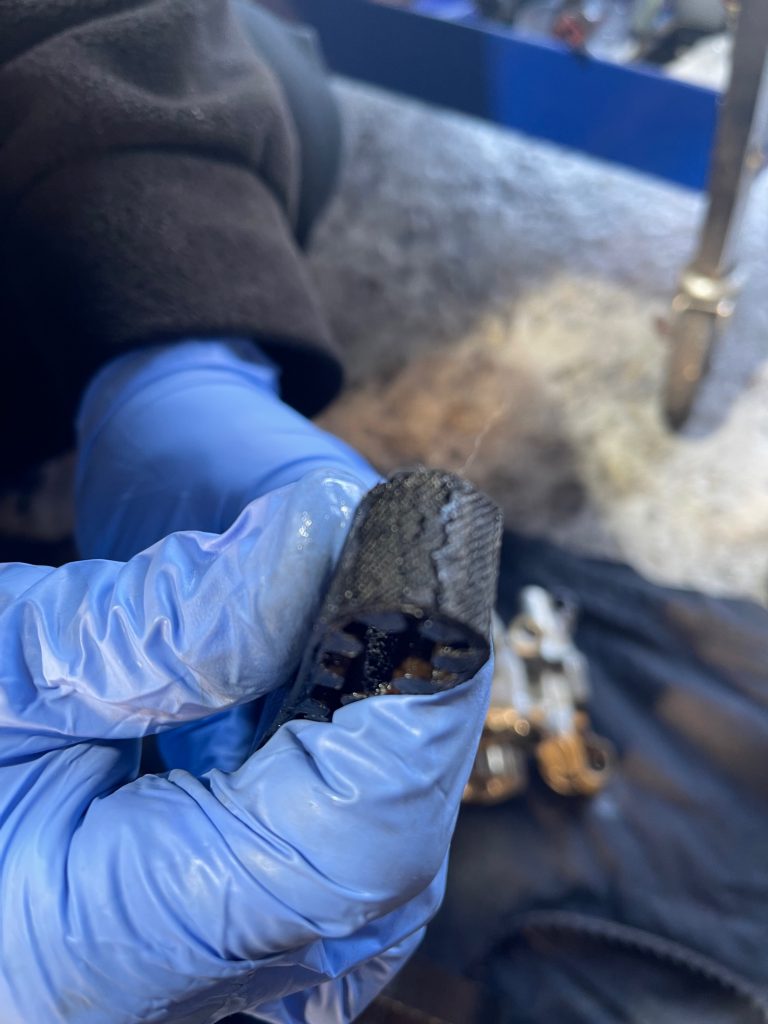 Replacing the wetbelt and oil pump belt is a time consuming job, you have to remove about 90% of the engines ancillaries to be able to access the wet belt and to be able to fit the timing kit which ensures the new belt goes on in exactly the right place.
Wetbelt strip down process
Remove coil packs, fuel rail and rocker cover
Remove AC compressor, AC pipes, alternator and catalytic converter
Drain engine oil, drain coolant, remove drive shaft, starter motor and sump
Remove water pump and aux belt tensioner
Rotate engine to TDC and fit crank timing tools and flywheel locking tool
Fit camshaft timing tools
Remove crank pulley using a Torque Multiplier
Remove front engine cover
Remove wetbelt, oil pump belt and oil pump and inspect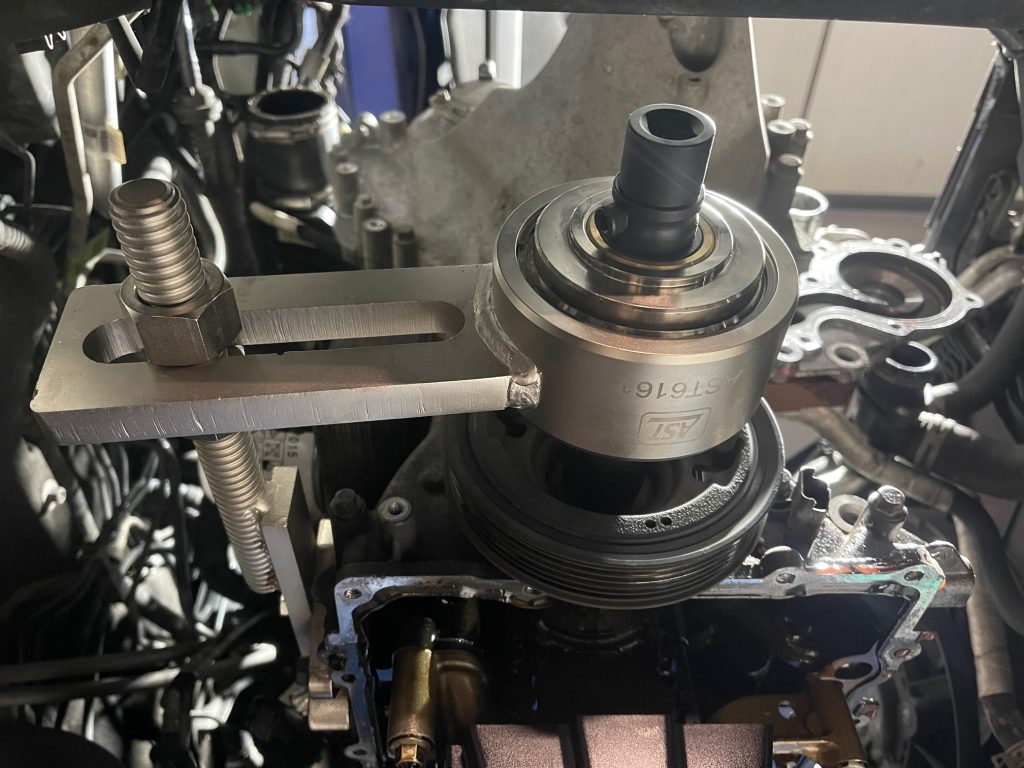 Normally we can just clean out the oil pump pick up but in this case we decided it would be a good idea to replace the oil pump whilst it was stripped down because it was so bad.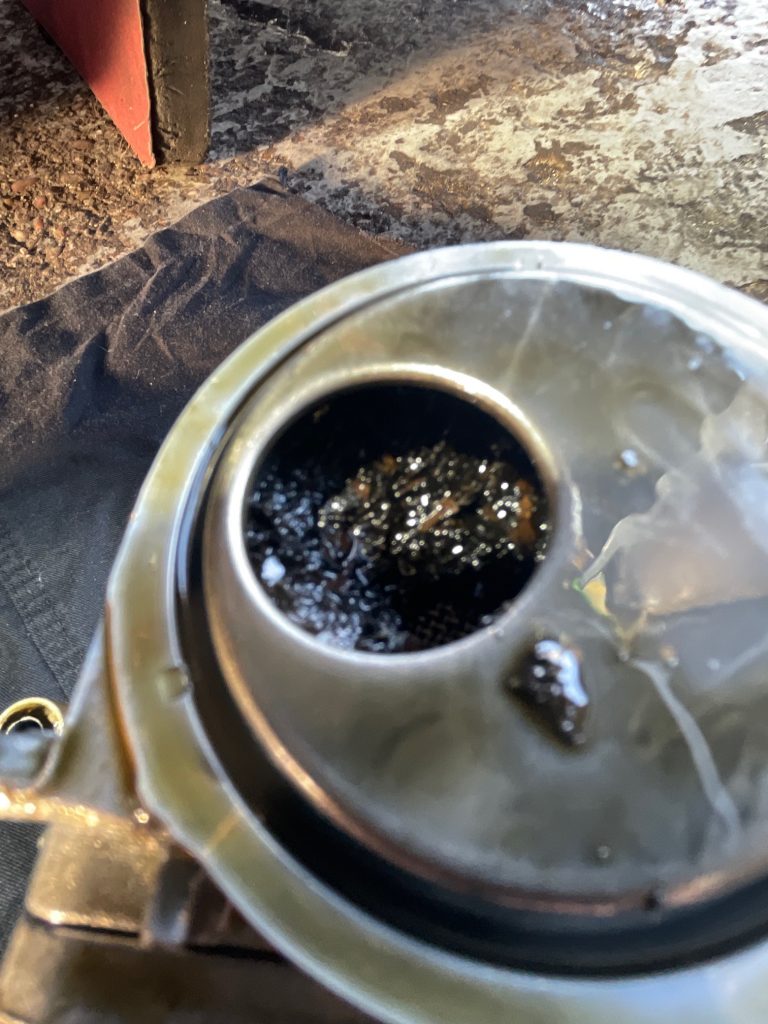 There are several other seals and washers we replace when rebuilding the engine such as the block to front cover seal behind the water pump and the crank bolt friction washer (Ford advise fitting this due to early problems of crank slip).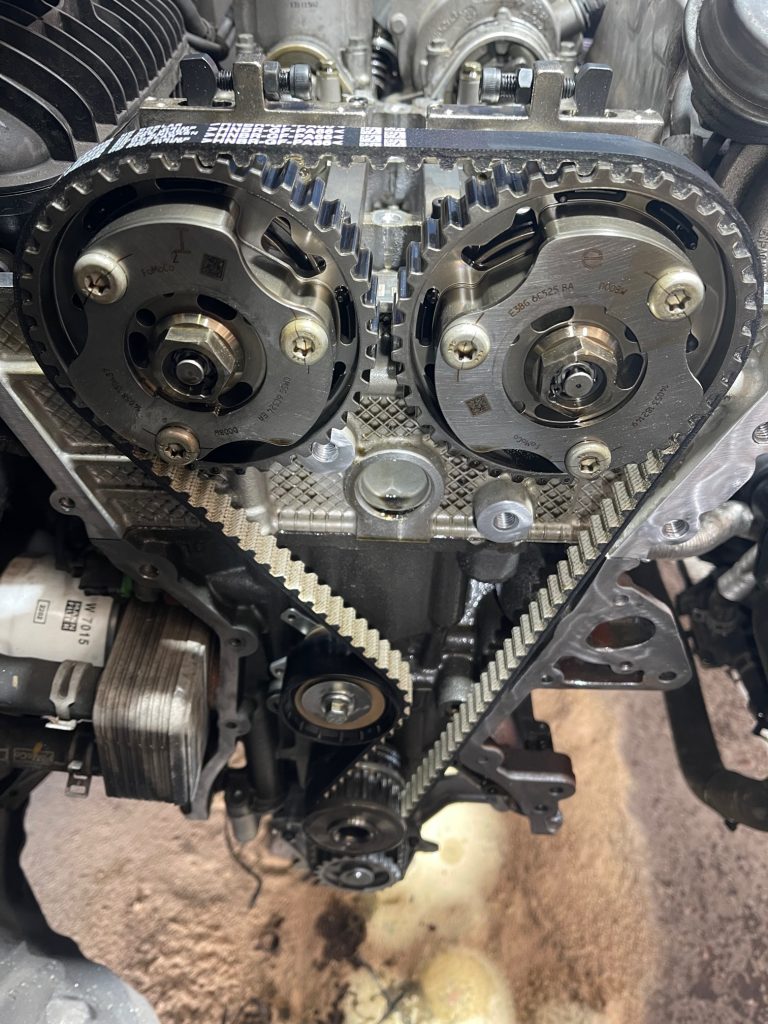 Wetbelts are becoming a big problem in all makes and models of vehicles and we advise you get yours replaced well before the recommended interval to reduce the chance of failure.
Your friendly car garage in Derby
Give us a call at Aarons Autos for more info.