Our customer brought his Ford Transit Custom to us with the clutch pedal a lot higher than it should be but the biting point was still ok?
A lot of cars and vans have a 'stop' for the clutch pedal in the form of a bracket or a rubber but in the case of the Transit Custom it is built into the Clutch Master Cylinder itself.
Once we had removed the Master Cylinder we could see that the operating arm inside had broken allowing the return spring to make the pedal sit high.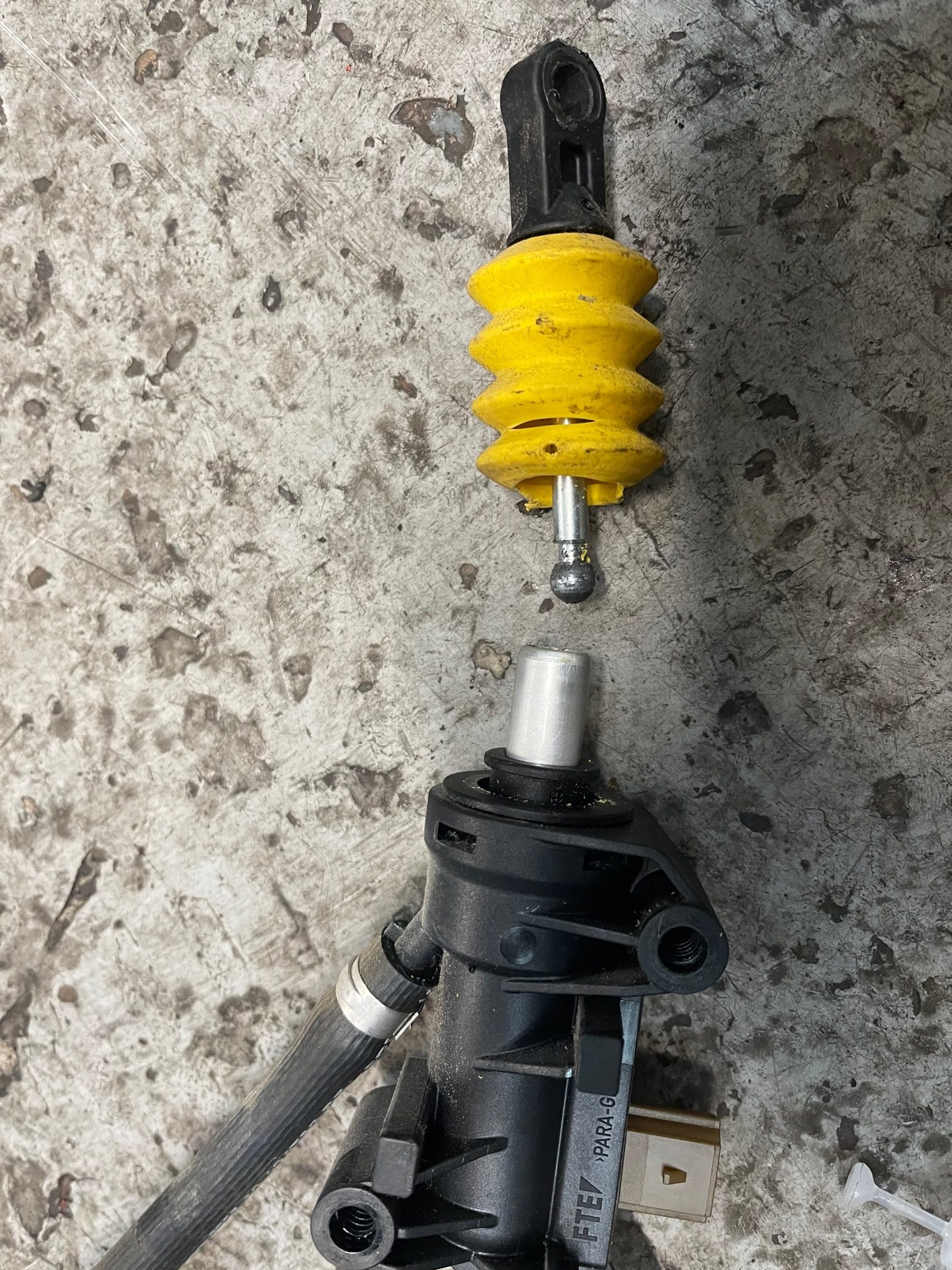 When we replaced the clutch master cylinder and bled the hydraulic system we could see the pedal was now sitting in its correct position and felt a lot more natural to drive.
Your friendly car garage in Derby
Give us a call at Aarons Autos for more info.