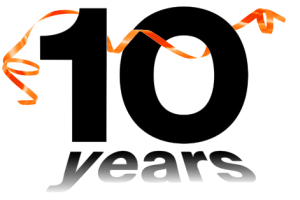 This year Aarons Autos celebrates its 10th year of business.
Opening its doors in 2004 with only Aaron, one ramp and a handful of loyal customers Aarons Autos was born.
Aaron's back ground was in the Fleet Maintenance sector of the motor trade so this was the basis of which he was going to setup Aarons Autos.
The business has gradually grown by specialising in 'Fleet Vehicle Maintenance' providing a valuable service to all kinds of companies in Derby and throughout the Midlands helping them keep their vehicles maintained.
In early 2010 Aaron decided to run a Motorsport section within Aarons Autos called Trackspeeduk, this would include Track Day Car and Race Car building, preparation, maintenance and support.
In 2012 Aarons Autos were asked to build and support a Race Car which would be entered into the MSVR Team Trophy Race Series, which went on to win several trophies throughout 2012 including a 1st place at Donington Park.
In 2013 Aaron and his workshop manager David Slater decided to build their own Race Car and enter into the same Race Series to see if they had what it takes to drive the cars as well as they could build them (all of which could not have been achieved without the generosity of their sponsors), they finished the season with one 2nd place and three 3rd places.
So onto 2014 Aarons Autos hope to offer their services to more Fleet customers giving them the same quality service they have been giving to their existing customers for the last ten years.
Also in 2014 Aarons Autos have three Race Cars (including their own) entered into the MSVR Team Trophy which will need preparation and maintenance throughout the year.