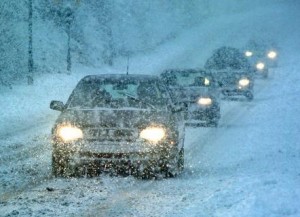 A road safety charity is urging fleet managers to share potentially life-saving winter motoring tips with their drivers this month.
Aarons Autos is sharing Brake's advice through its Fleet Safety Forum to help drivers stay safe in dangerous snowy and icy conditions. It wants managers to share its simple 'A, B, C' guide to safer motoring in winter.
(A)Avoiding driving at all if possible is the most important tip.
(B)Being prepared by planning journeys around the worst of the weather and making sure vehicles are well maintained and ready for wintry conditions is also said to be crucial to avoid accidents and breakdowns in the cold.
(C)Careful driving is the third tip, with people advised to drive slowly and be aware of the hazards all around them.
Brake's research and information officer, Laura Woods, said driving can be risky in all weather conditions, but it can be particularly dangerous in bad weather.
Fleet managers should remind company drivers about the risks of winter driving before the inevitable cold snaps arrive this year, she said.