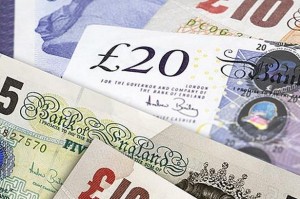 When we read this article we had to share it to prove how expensive repairing your car can be, as you read it bear in mind that our labour rate at Aarons Autos is only £48.00 inc vat per hour!
The hourly labour rate has dropped to £74.70, £8.18 less than it was 12 months ago, according the study by Warranty Direct.

Motorists are reaping the benefit of not only independent garages bidding for business but manufacturers becoming more competitive with a number now offering fixed price servicing.

"From this year's results, it appears, for the first time, that consumers are starting to win the price war as labour rates finally start to fall across the UK," said Duncan McClure Fisher, the company's managing director.

"We've seen almost a decade of spiralling costs to keep a car on the road and it's good to see dealers competing more on pricing.

"Service clubs, servicing plans, fixed priced servicing and scheduled servicing bundles are being increasingly used by manufacturers and dealers to attract and retain customers. At the same time, consumers are getting smarter and learning how to shop around for better deals."

With cars effectively being computers on wheels, drivers have also gained from laws forcing car manufacturers to make the computerised information they hold available to non-franchised independent garages.

Despite this, there are still some franchised dealers charging huge amounts with the top hourly rate reaching £200.40 – a couple of pounds down on 2011 – but nearly £50 up on the top rate of a decade ago.

The latest survey also revealed some sharp regional differences, with labour rates rising by just over 20 per cent over the last 12 months, while they fell by nearly 19 per cent in Cornwall.

London remains the most expensive place to get a car serviced with an average hourly rate of £89.33, while Angus in Scotland is now the cheapest at £62.04.

A spokesman for the Society of Motor Manufacturers and Traders added: "There is a lot more competition, which is why the price is coming down.

"Drivers are also benefiting from longer service intervals and garages bundling in MoT tests with the service."
So this goes to prove that here at Aarons Autos we offer a great dealer level service for a great price.