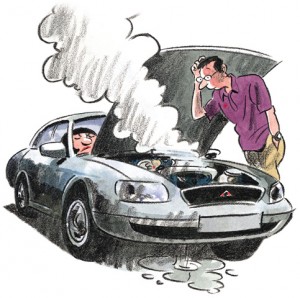 More than one in three motorists on UK roads are planning on skipping their next service, new research has found.
When interviewed, 39% of motorists admitted to considering skipping their next service, while 10% confessed to never checking their tyres. More worryingly, 15% admitted they were currently experiencing a problem with their brakes but were not looking to repair them!!
Motorists in the South West are the most likely to skip their next service, with 45% of drivers admitting to doing so, while in drivers in Scotland are the most likely to maintain their cars service schedule, with just 22% planning to skip their next service.
"It is very concerning to find that so many motorists are thinking of skipping their next service — especially considering the number of drivers who don't make their own checks on their car".
"Tyres, brakes and lights are all crucial to road safety, so it is vitally important that they are regularly checked, and not just left until the MOT is due."
Here at Aarons Autos we recommend that you have your car serviced at least once a year whether it be at the same time as your MOT or spread the cost and have it done 6 months after you MOT.
We also recommend oil, antifreeze, tyres and lights should be checked regularly to help decrease the chance of breakdowns.