This Audi A5 was brought into us barely running by a customer for our diagnosis.
We had to push the car into the Garage as it would no longer start! Firstly we carried out a diagnostic code read to see if that would point us in the right direction but there were lots of codes stored and it was hard to know what were old codes and which were relevant codes, however there was a code for 'Camshaft and Crankshaft Incoherence' which normally means the timing chain has jumped teeth.
We decided to carry out a compression test before stripping the engine completely, the compression's were all low but were similar across all four cylinders.
Once we had removed the front bumper, head lights, radiator and other ancillaries we could now access the timing chain cover. Time to remove the covers and see if the timing is out.
The fault
The timing was at least three teeth out on the exhaust camshaft which is more than enough to stop the car running and lucky enough not to cause any serious internal damage.
We check the timing using specific timing kits as shown below.
This car also has two balance shafts which are ran by a separate timing chain which is also replaced as part of this job.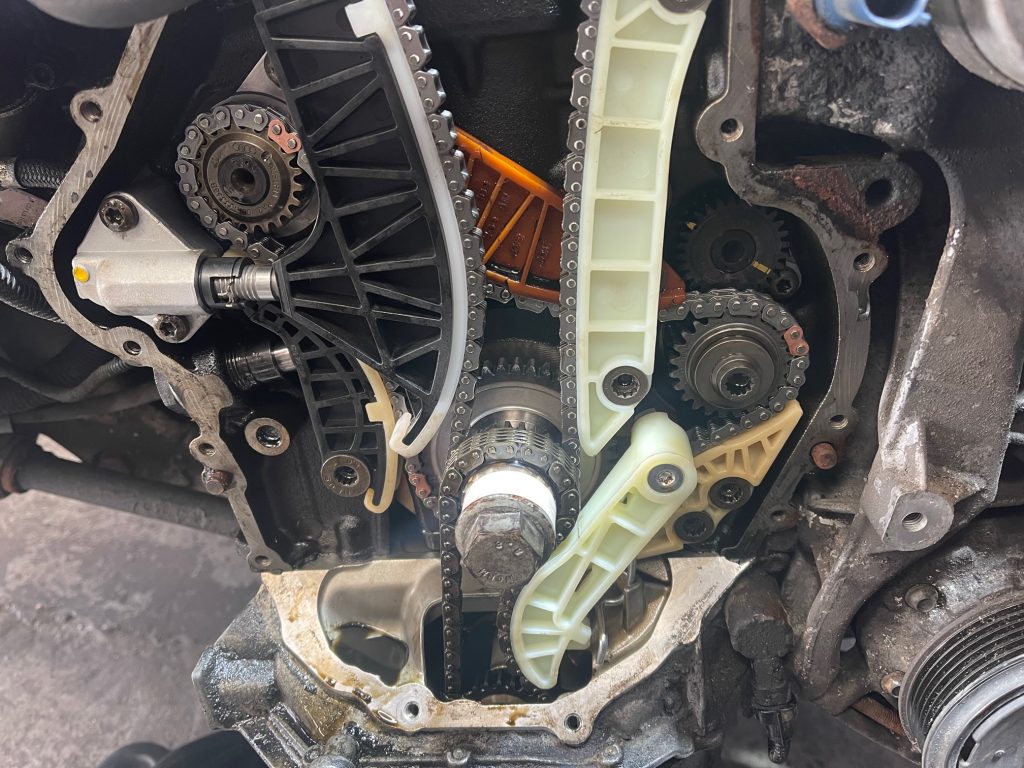 We need to lock both camshafts and the crankshaft into their timed positions using the timing tools before we start fitting the new guides and chain, once the chain is fitted we can release the new tensioner's and remove any slack out of the chain.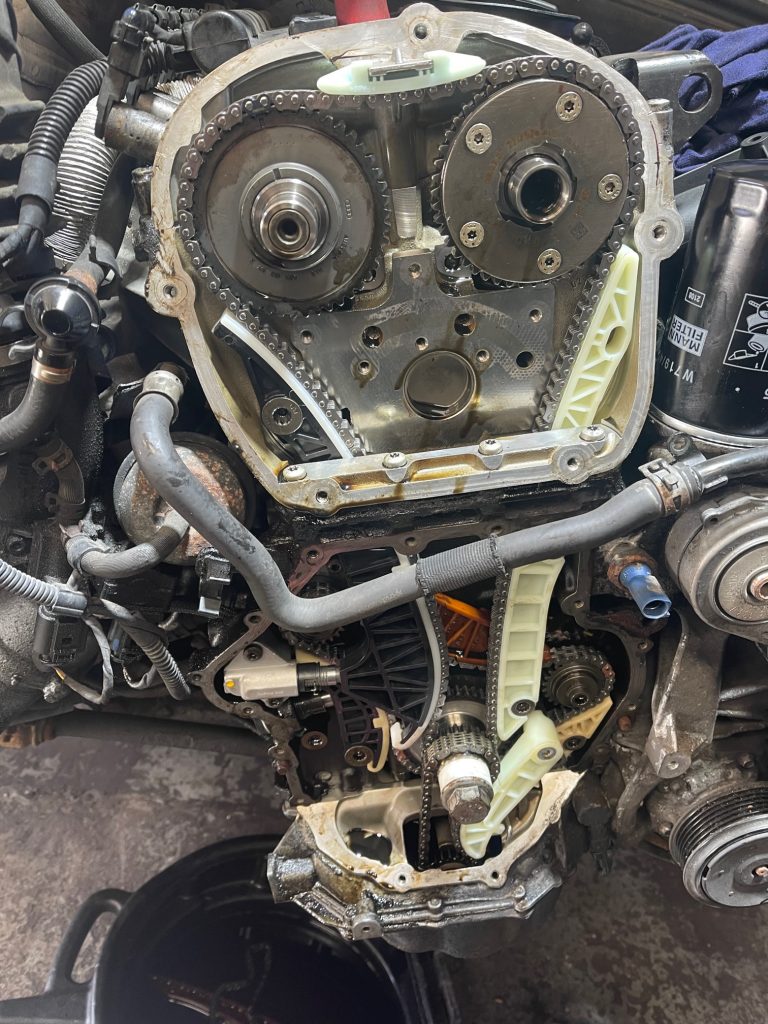 Now we rebuild the engine using new gaskets where required until it is in a position to be turned over by hand, turn the engine twice by hand and recheck the timing marks all ok.
Next we replaced the oil and filter before building up the front end of the car (just in case we need to strip it again).
Time to start the engine, I don't care how long you have been in this trade it is still a scary time when you first turn that key on a rebuilt engine!
But, first turn and it fired up and ran perfectly.
Now time to rebuild the front end top up coolant levels and road test, the engine ran beautifully and was returned to a happy customer.
Your friendly car garage in Derby
Give us a call at Aarons Autos for more info.