This Audi TT was brought into the Garage with its Engine Management Light (EML) on, after carrying a Diagnostic Code Read we could see numerous codes in its ecu the main one for us was P00b7 which related to poor coolant flow!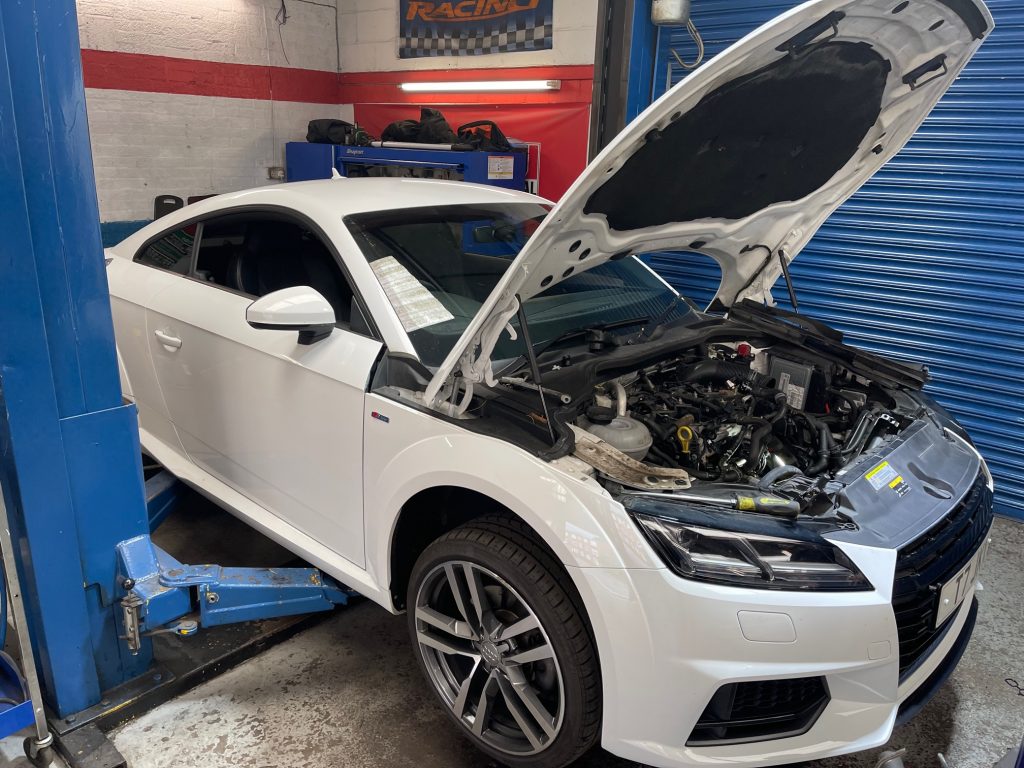 When checking the live data we could see that the engine coolant temperature sensor was reading at over 100 degrees whilst the radiator temperature sensor was at a stable 40/45 degrees even after a road test.
The cooling system on this car is controlled by an electronic thermostat which is built into the back of the water pump housing located under the inlet manifold.
To access the water pump housing we removed the inlet manifold for ease, once the manifold was off we removed the water pump and housing for inspection.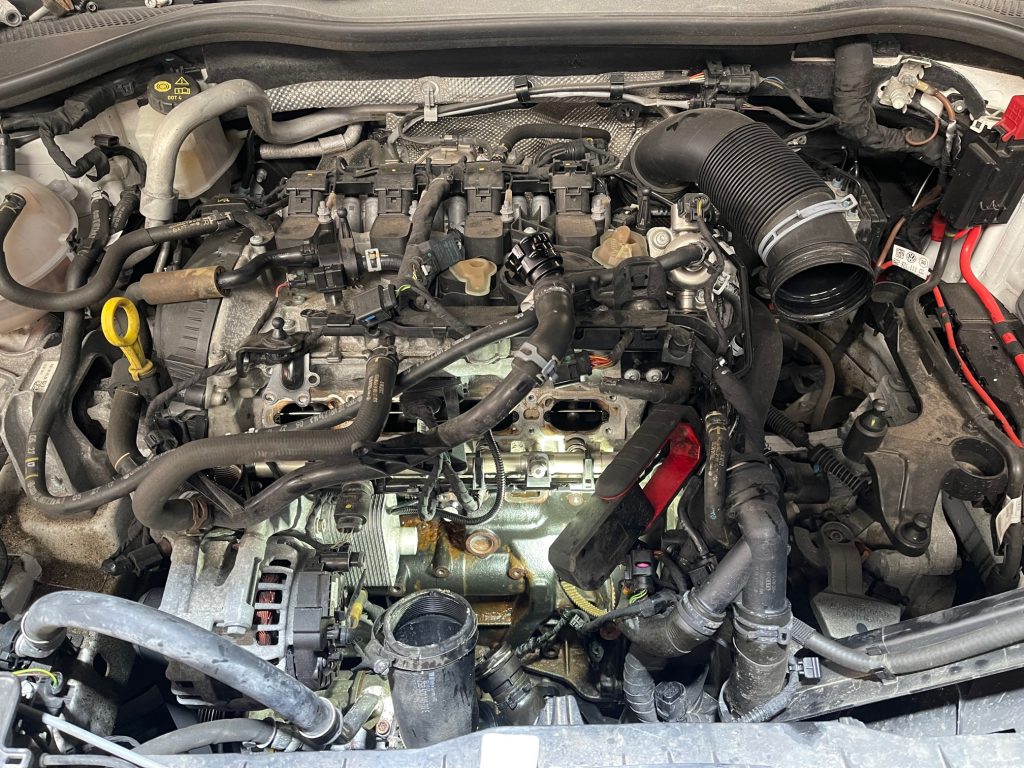 When we removed the cover off the electronic thermostat we could see that the gear on the operating motor had broken off meaning that it couldn't open the thermostat.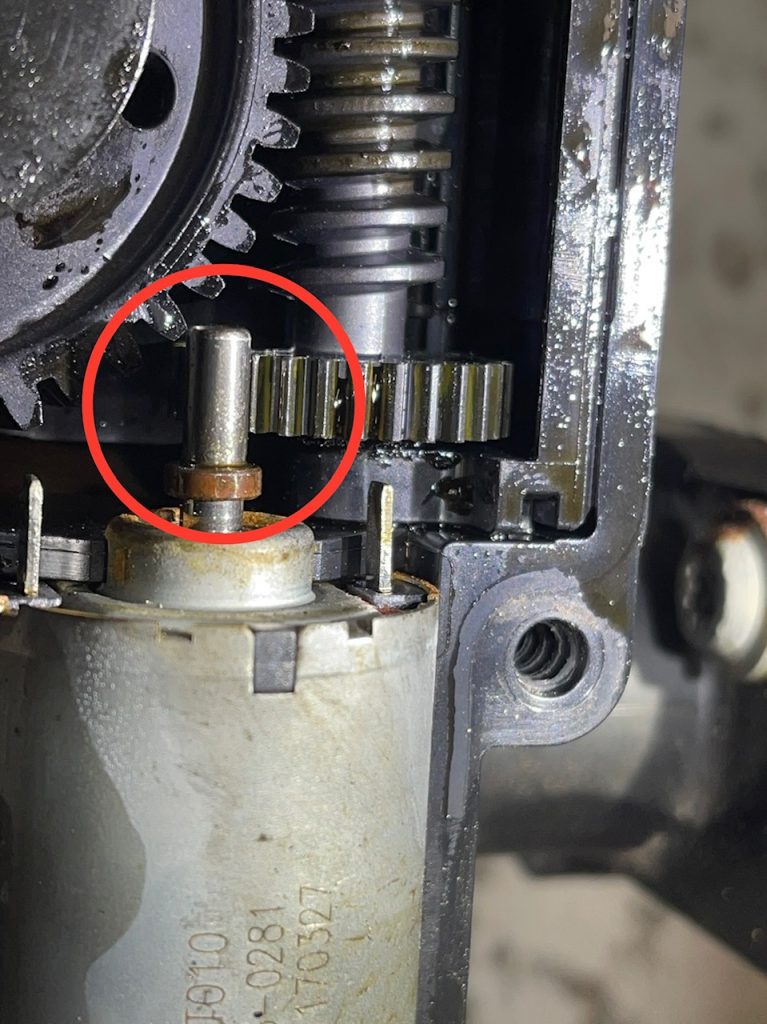 The Fix
Using genuine Audi parts we replaced the water pump and water pump housing along with its drive belt then rebuilt the engine so that we could retest for operation.
After running the engine up to temperature we rechecked our live data, the engine temperature sensor was now reaching 98 degrees and then dropping as the thermostat opened and we could see the radiator temperature increase too.
Once the car had been road tested and rechecked for leaks it was handed back to its owner.
Your friendly car garage in Derby
Give us a call at Aarons Autos for more info.