This VW Scirocco came into us with an intermittent running fault, it would randomly put the engine management light on and go into limp mode.
Firstly we carried out a diagnostic code read to see if there were any stored codes and what they related to?
Several codes were stored relating to faults in different systems! Oxygen sensor, Boost pressure and EGR system.
We decided to carry out a smoke test on the intake system as all of these faults can be affected by an air or boost leak.
(A Smoke Tester fills a system with lightly pressurized smoke allowing the user to see any small leaks that may not be obvious to the naked eye.)
We found a leak from around the inter-cooler area but the car needed stripping further to be able to access this area, once the bumper had been removed we could see clearly that there was a split in the inter-cooler housing which was small enough to allow the car to still run reasonably well but bad enough to throw out several sensor readings.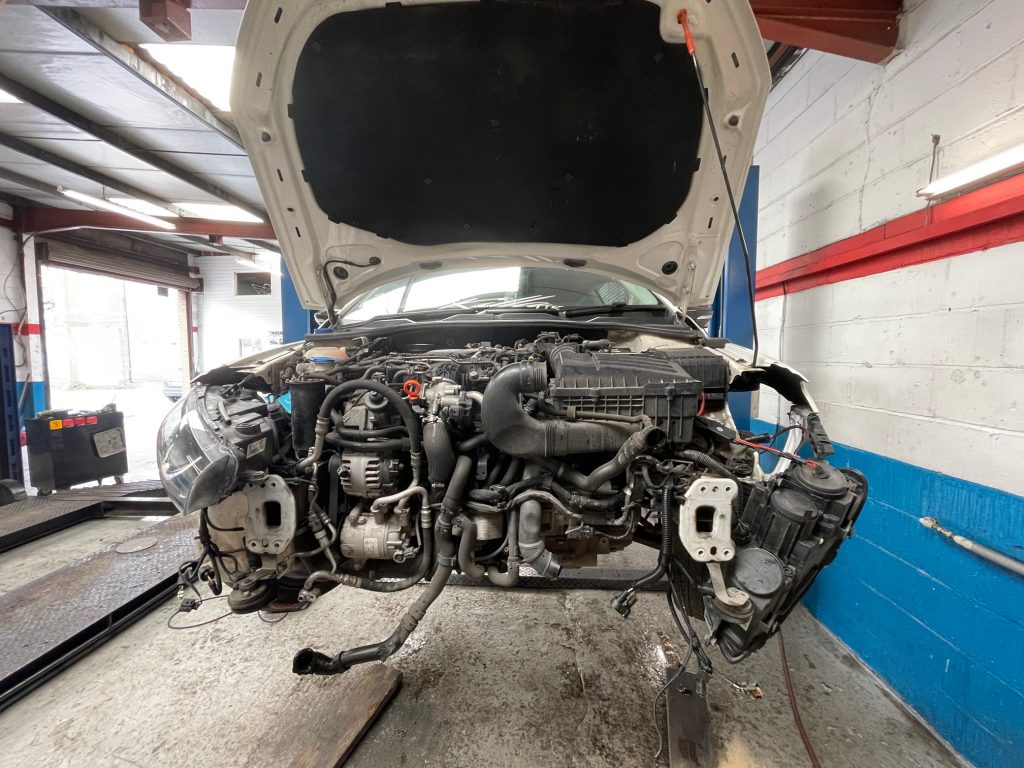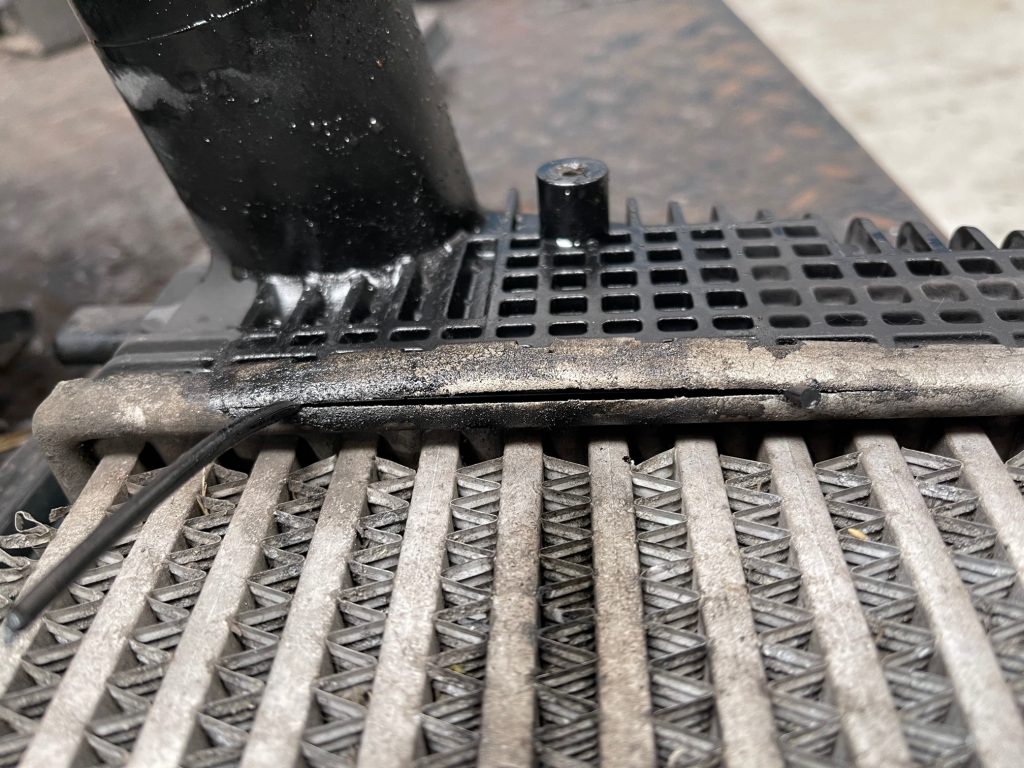 After we replaced the inter-cooler and cleared all related fault codes we carried out a road test and checked live data, all sensors were reading as they should and the car drove perfectly without putting the engine management light on and no more limp mode.
Your friendly car garage in Derby
Give us a call at Aarons Autos for more info.