Vauxhall Corsa oil in coolant and timing chain noisy.
This Vauxhall Corsa came into the garage after the owner had notice that the coolant was being contaminated with oil. Whilst we were looking into the problem we also noticed the timing chain was very noisy and with no visible problems we informed the customer that we would need to strip the timing side of the engine to investigate the problem.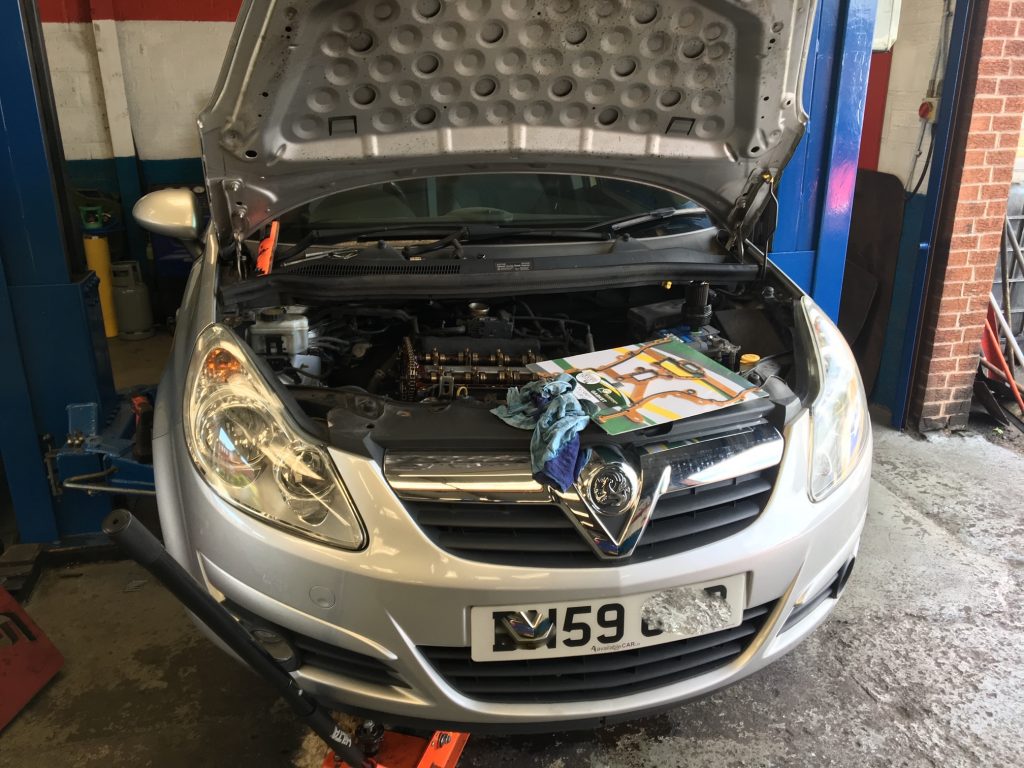 Vauxhall Corsa timing chain gasket failure.
On stripping the timing chain side of the engine both problems were quickly diagnosed. We found that the gasket separating the oil from the coolant behind the timing chain cover had failed letting the two mix together, also when the timing tools were inserted the timing chain was found to be stretched which was causing the rattling noise.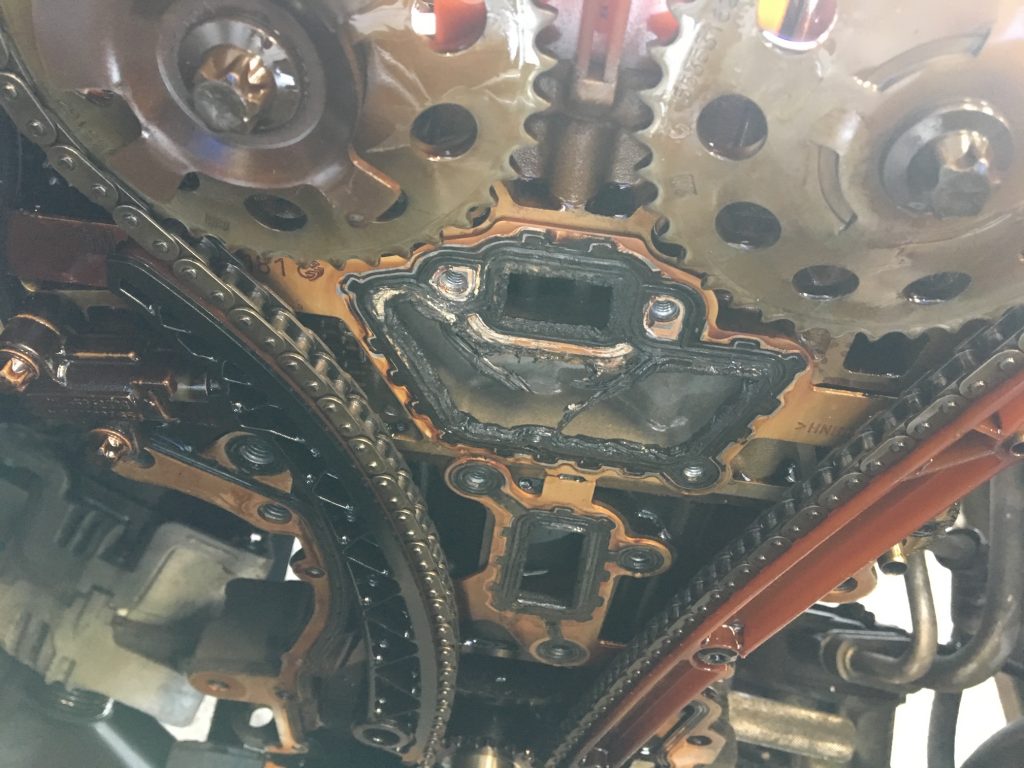 Vauxhall Corsa timing chain gasket (in black) failed.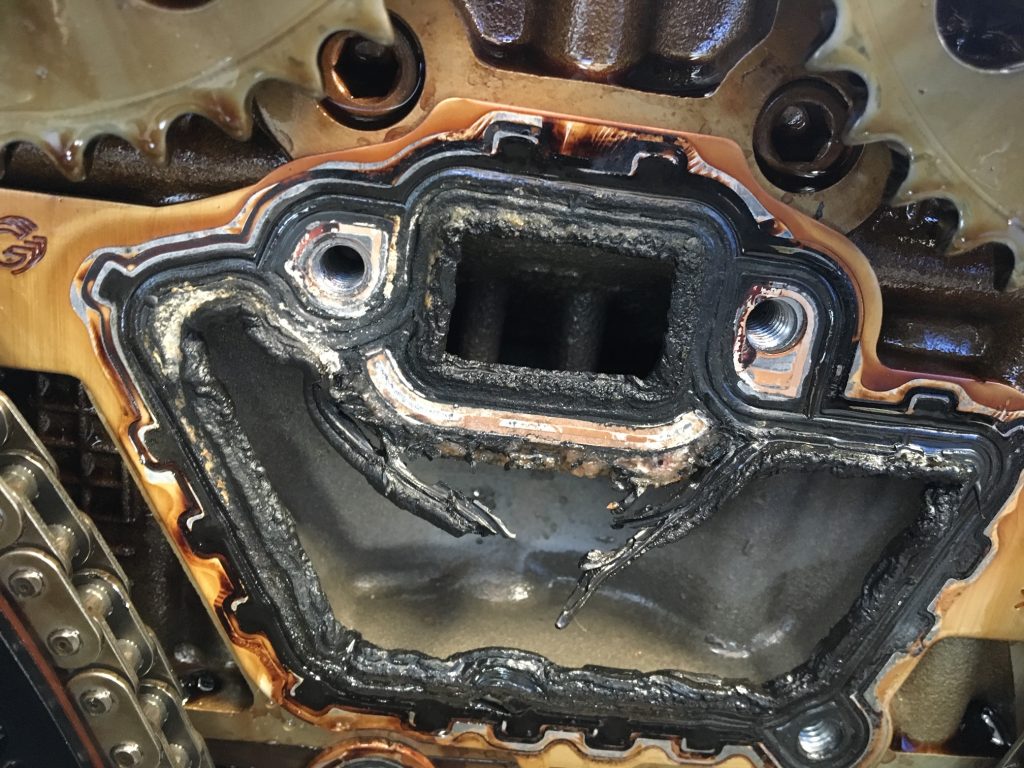 Vauxhall Corsa timing chain gasket failure close up.
We replaced the timing chain, guides, sprockets and gasket then flushed the cooling system to remove any remaining oil from the system. After performing a intrim service and a full anti freeze change the Vauxhall Corsa engine was nice and quite and the oil was no longer mixing with the coolant.
Your friendly car garage in Derby
Give us a call at Aarons Autos for more info