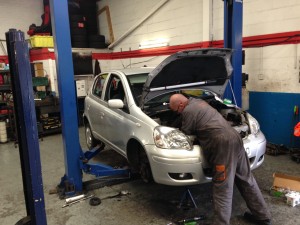 This little Yaris came into Aarons Autos with a nasty rattle coming from the engine and the customerwas almost ready to scrap the car after some of the quotes she had received to replace the stretched timing chain!
We gave the lady a quote she was happy with and placed the car on the ramp ready for strip down, once the timing chain cover was removed it was clear that the problem was indeed a stretched timing chain causing the rattle.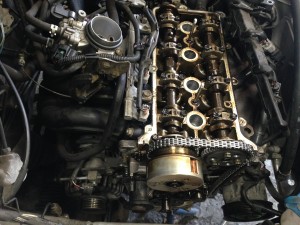 We checked the Vanos unit (Valve Timing Pulley) which was fine. Next we fitted the new timing chain kit, rebuilt the engine using all new gaskets and replaced the oil and filter, it was now time to start the engine and see how quiet it was in comparison to when it came in!
It purred like a kitten, and to say the customer was happy is an under statement.