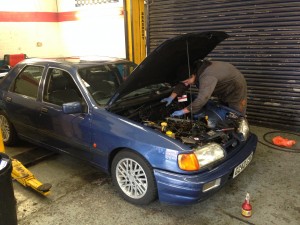 A beautiful classic, the Sierra RS Cosworth, this one had the 24v conversion which has become a common mod for the old Ford.
It came to us with a severe oil leak from the rocker cover gaskets (common problem) the customer had supplied us with some upgraded gaskets to fit.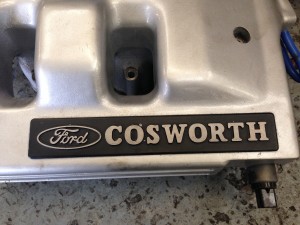 To get to the rocker cover gaskets on the Cosworth 24v engine you first have to remove the inlet manifold and a few ancillaries, once they are removed its just a matter of removing the rocker covers and old gaskets.
We cleaned the rocker covers and fitted the new gaskets following the specific instructions supplied with the upgraded gaskets, we had to slightly modify the old bolts and sleeves to help compress the new gaskets.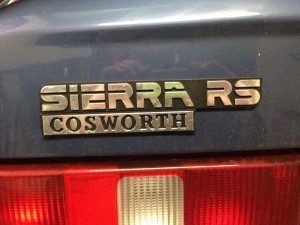 Refit the inlet manifold and ancillaries clean off all the excess oil that had been leaking previously then run the engine up and get the oil up to temperature and check for leaks.
No leaks, Awesome.