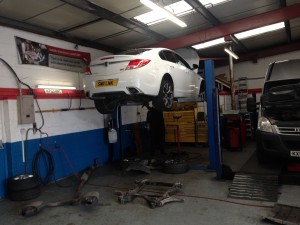 This lovely Insignia VXR came into us with its owner complaining of a slightly slippy clutch, so after a simple road test to confirm the problem and a fair quote given to the customer we set about replacing the worn clutch.
The clutch replacement on this particular model of Insignia is not a straight forward job! first of all you need to remove the whole exhaust system,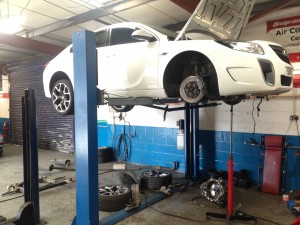 and then the main sub frame before you can even even access the gearbox.
Not a problem at Aarons Autos though as our fully skilled technicians are trained to handle even the trickiest, time consuming and challenging jobs.
After removing the gearbox and clutch we checked the Dual Mass Flywheel for excessive play, but it was well within tolerance so we set about fitting the new clutch kit and hydraulic slave cylinder then rebuilding the car.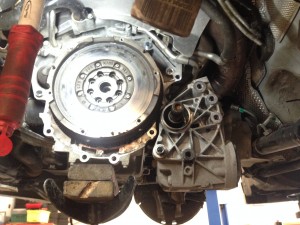 Once the car was finished and road tested it was time to hand it back to a very happy customer.