This Mercedes A200d with the 2.1 diesel engine came into us for a Diagnostic Code Read because its EML (Engine Management Light) was on.
The Codes were –
P0401 Exhaust gas recirculation (EGR) system – insufficient flow detected
P0638 Throttle actuator control (TAC), bank 1 – range/performance problem
P200A Intake manifold air control actuator, bank 1 – performance problem
After checking some of the live data we decided to remove the EGR pipe to have a look inside the intake system, the system was full of carbon build up which was causing blockages.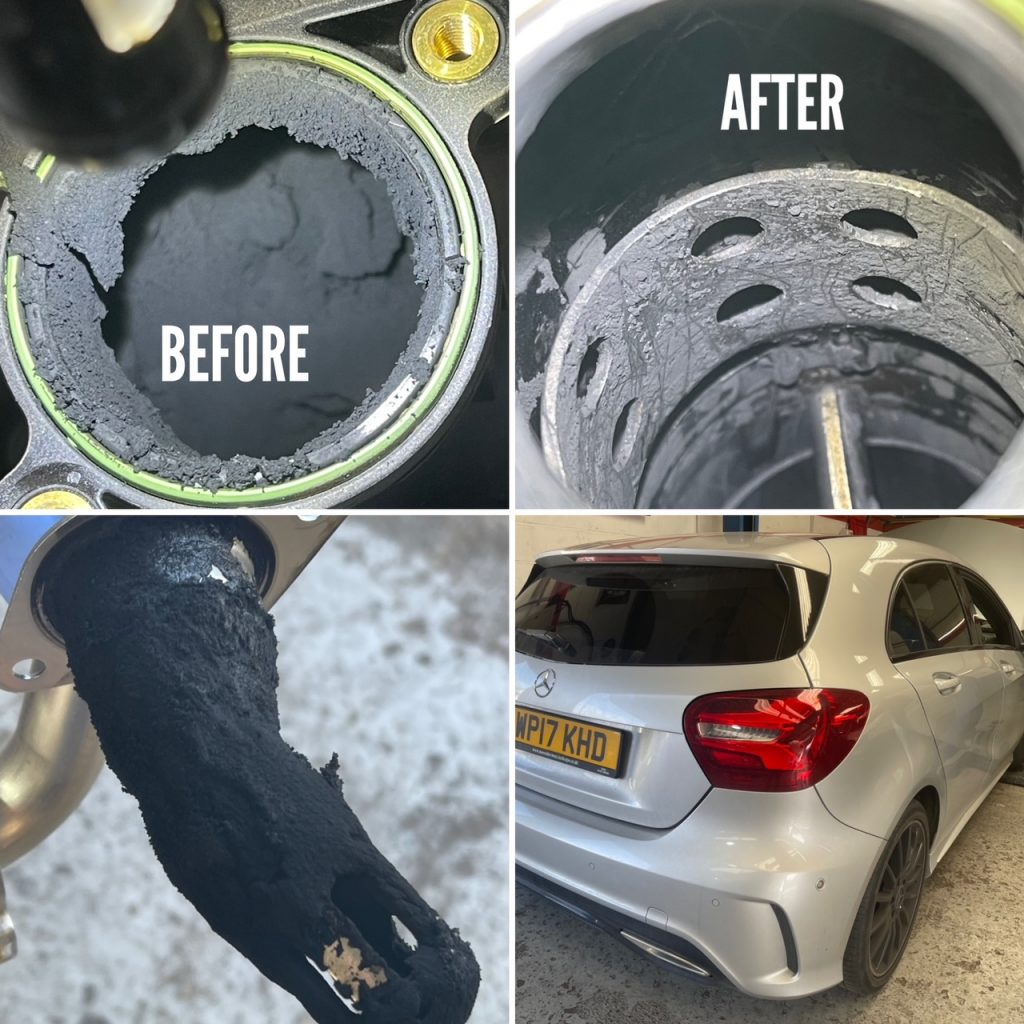 After speaking to the customer we found that he only uses the car for short journeys and it very rarely gets a long run.
We are seeing this as a weekly occurrence at the moment, modern diesel engines are not designed for lots of short journeys they are more designed for long distance commuting.
When a modern diesel engine is driven on a long journey it carries out a DPF (Diesel Particulate Filter) regeneration which basically means it cleans out the exhaust system of carbon and soot build up, the same carbon and soot is found in the engine and long journeys help to clean that too.
Once we had cleaned out the intake and EGR system we cleared all stored engine codes and took the Mercedes for a long road test, upon return we carried out another Diagnostic code read and none of the codes had returned and all live data was reading correctly.
The car was given back to its owner and we also advised him to go on at least one long drive per week or the car would be back to us with the same fault.
Your friendly car garage in Derby
Give us a call at Aarons Autos for more info.