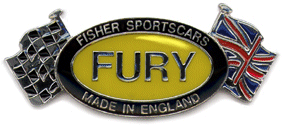 The owner of this Fisher Fury Kit Car found us through the internet after seeing that we build and maintain Race and Track Day cars and after a quick chat with us on the phone he was happy that we new our stuff and booked the car in. He had only recently purchased the car and wanted the suspension and geometry setting up correctly.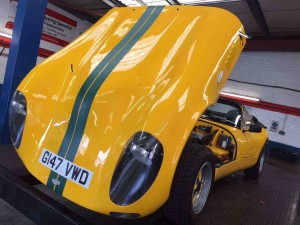 This car is quite a good example of how kit cars should be, with a bored out 2.1 Ford Pinto engine, throttle bodies with a bespoke carbon fibre intake and what looks like a full titanium exhaust system it makes to be a quick little weapon.
Once we had taken all the geometry measurements it was time to adjust the Camber which meant stripping the front and rear suspension several times to make the relevant adjustments to get it perfect, once the Camber was set we could then look at the Toe which was a simple job on the front but the rear required the lower suspension arms to be removed, adjusted and then refitted to be able to check again.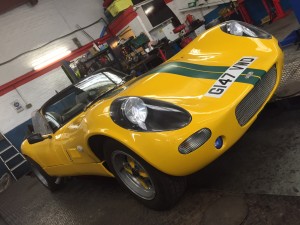 With the Geometry being completed it was time to carry out an MOT on the Fury, the only issues we could find on the MOT was a slight imbalance on the rear brakes and a blocked washer jet, so with a few brake adjustments and a clean out of the washer jets this Fisher Fury now has a fresh 12 Month MOT ready for some fun in the sun.
For more information on the Fisher Fury Kit Car you can visit their page at Fury Sports Cars Ltd