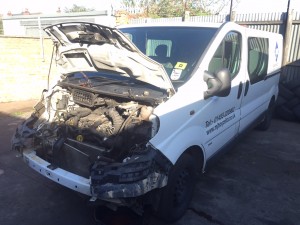 This Vauxhall Vivaro was recovered into us as a non starter, a quick plug-in with our diagnostic computer showed a timing issue. After a bit more diagnosis we discovered that the timing chain had snapped causing complete engine failure!
As this van had covered nearly 160,000 miles we decided it would be better to get a new low mileage engine rather than try and repair the old high mileage unit.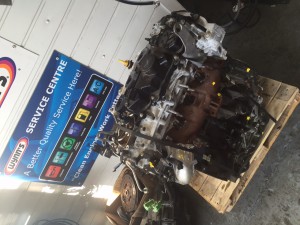 Removing the engine on these vans is quite a large job as you have to remove the complete front end and remove the engine and gearbox complete, once the engine was out it was time to inspect all of the ancillaries to make sure they would be ok for the new engine.
Once the new engine was fitted and all the necessary filters and fluids had been changed it was time for a long road test, once we were happy with the vans driving ability it was time for one final checkover on the ramp and then hand it back to the customer.