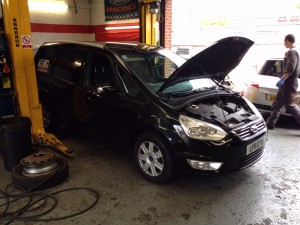 This Ford Galaxy came into us after the owner had tried several other garages who kept telling him that he would need to replace the DPF (Diesel Particulate Filter) on the exhaust system to be able to turn off the EML (Engine Management Light).
The first thing we did was to carry out a full diagnostic of the cars control modules to see what faults were causing the EML to come on, the main faults related to excessive soot accumulation inside the DPF which was stopping the car carrying out its own Regen (Regeneration of the DPF is carried out by the engine ECU which cleans out the DPF).
We removed the DPF to examine the soot content, and decided to try cleaning it out with a hot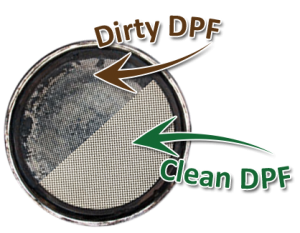 pressure washer.
Once the DPF was clean and dry of water we refitted it to the car and carried out a 'Forced Regen' (telling the ECU to carry out a regen whilst it is stationary).
Once the 'Forced Regen' was complete and all the codes were cleared and it was time for a road test, straight away on the road test it was apparent that the car felt smoother and had improved power.
The customer brought the car back a week later for us to check for any codes, all the modules were clear and the customer was very happy.