Audi's little S1 Quattro rocket ship has had a few problems when it comes to its cooling system, this water pump – thermostat housing has had seven re-designs since its original design due to failing water pumps and leaking joints.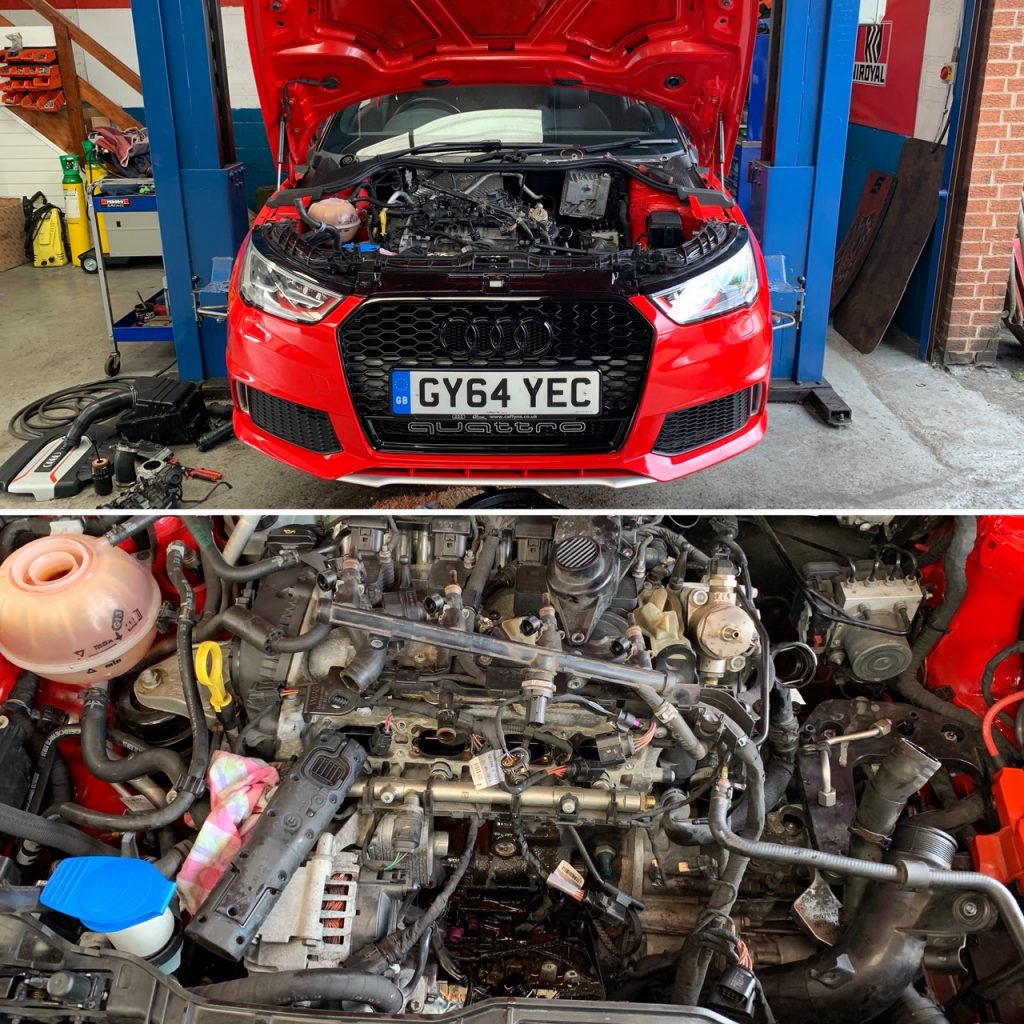 To replace the water pump – thermostat housing on the Audi S1 Quattro is a fairly big job, we have to:
Drain the cooling system
Disconnect fuel lines and cooling hoses
Remove inlet manifold stabiliser bars
Remove the complete inlet manifold
Unbolt water pump drive cover
Remove the water pump and housing
Clean all surface faces and hose joints
Rebuild using genuine parts and all new seals
Refill with anti freeze and bleed cooling system
Road test and re-check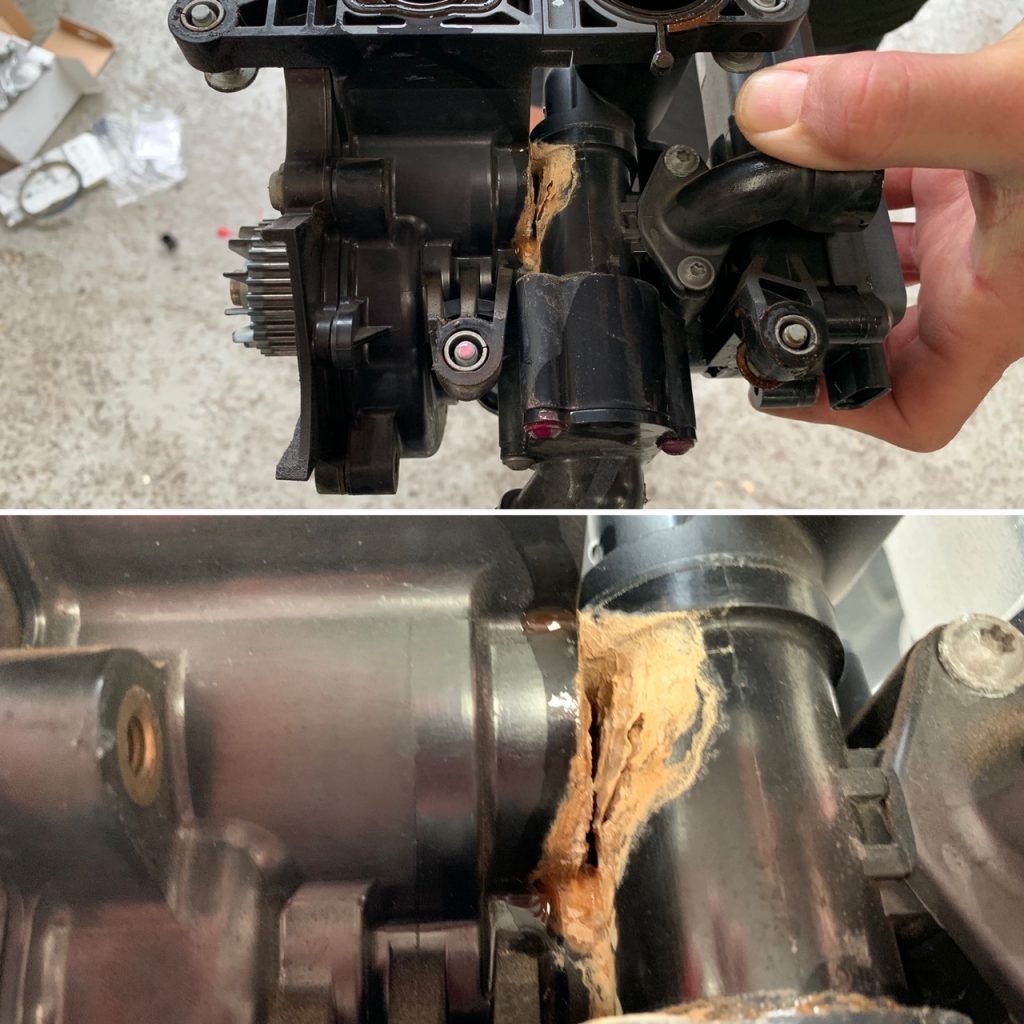 The water pump is driven off a small drive belt running from an internal engine shaft and should be replaced along with the water pump – thermostat housing.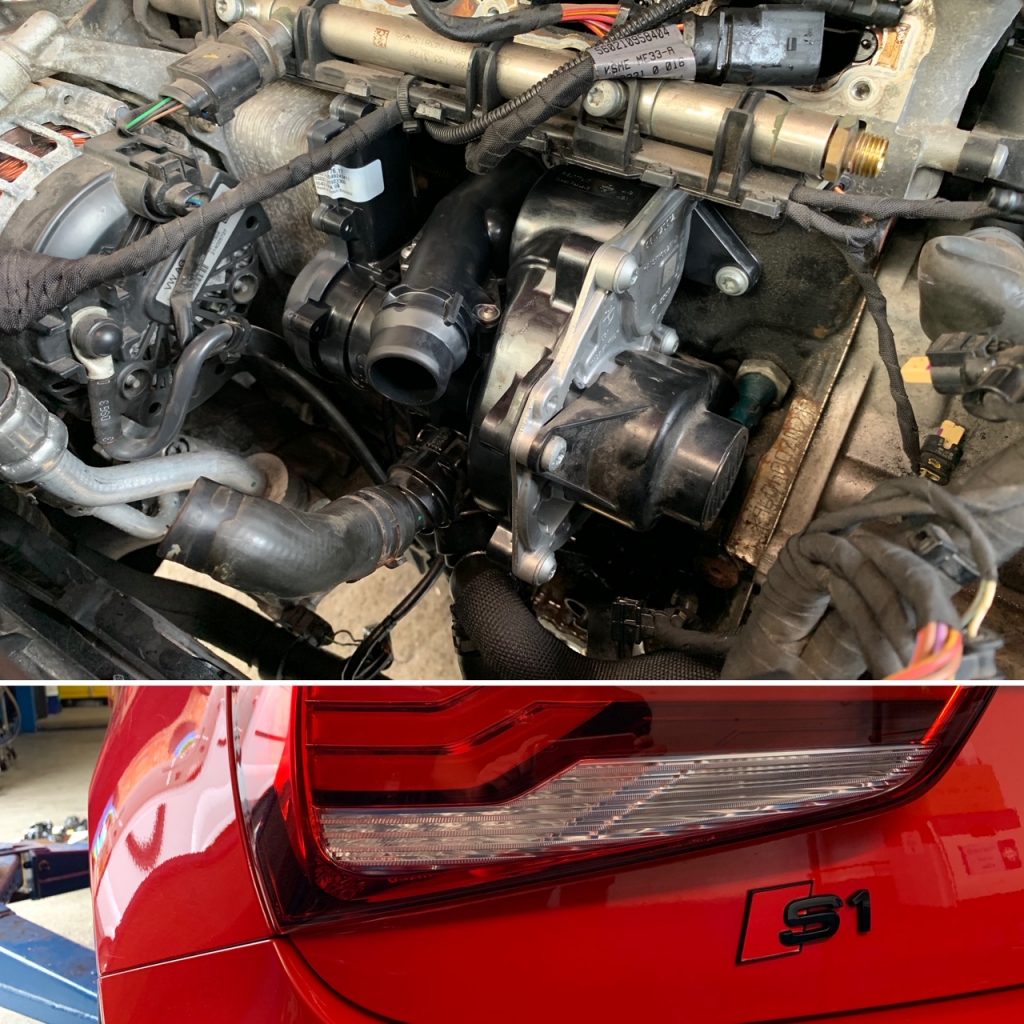 Once all the work was carried out and all final tests done the car was handed back to a very happy customer.
Your friendly car garage in Derby
Give us a call at Aarons Autos for more info.