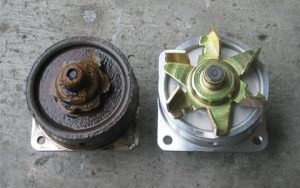 Water is corrosive. You will shorten your engine's life if you don't add antifreeze. Antifreeze, on top of everything else it does, also acts as a rust inhibitor. Yes, you can run straight water, but your coolant boiling point will be lower AND you'll corrode the inside of your engine and destroy your water pump.
Today, with different types of antifreeze technology in a rainbow of colors, confusion abounds among automotive people and consumers alike as to what color antifreeze is best. The easy part is that most antifreeze manufacturers still make coolant with ethylene glycol (EG), a type of alcohol made from ethane. Manufacturers also make more environmentally friendly versions with less-toxic propylene glycol (PG), a similar compound made from propane.
As with anything automotive, proper maintenance is the key to longevity. More important than the type of antifreeze you use is to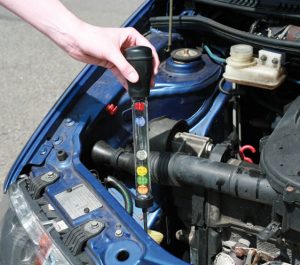 maintain the cooling system properly by maintaining freeze point protection and proper coolant level. Almost all coolants work best at the ideal freeze point mixture, which for most parts of the country means a 50/50 antifreeze-to-water mixture. At this level, antifreeze protects to -34°F and boil-over protection to 257°F. In addition, maintaining proper freeze point protection ensures corrosion inhibitors are present at intended levels.
So, if your still not sure if your car has the correct amount of anti freeze in it, give us a call on 01332 205070 or just nip in to the garage for a FREE check, and don't get caught out in the colder months.