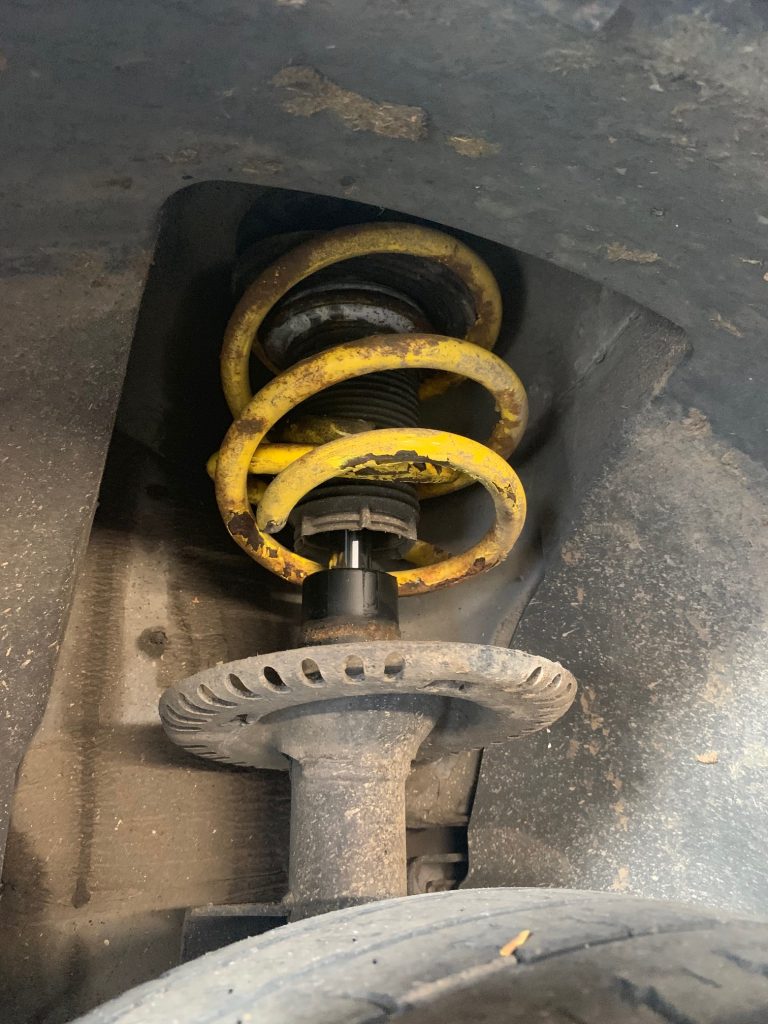 This lowered VW Transporter came into us with noisy front suspension when turning.
After a quick inspection on the ramp it was quite obvious that the cause of the noise was the broken front springs.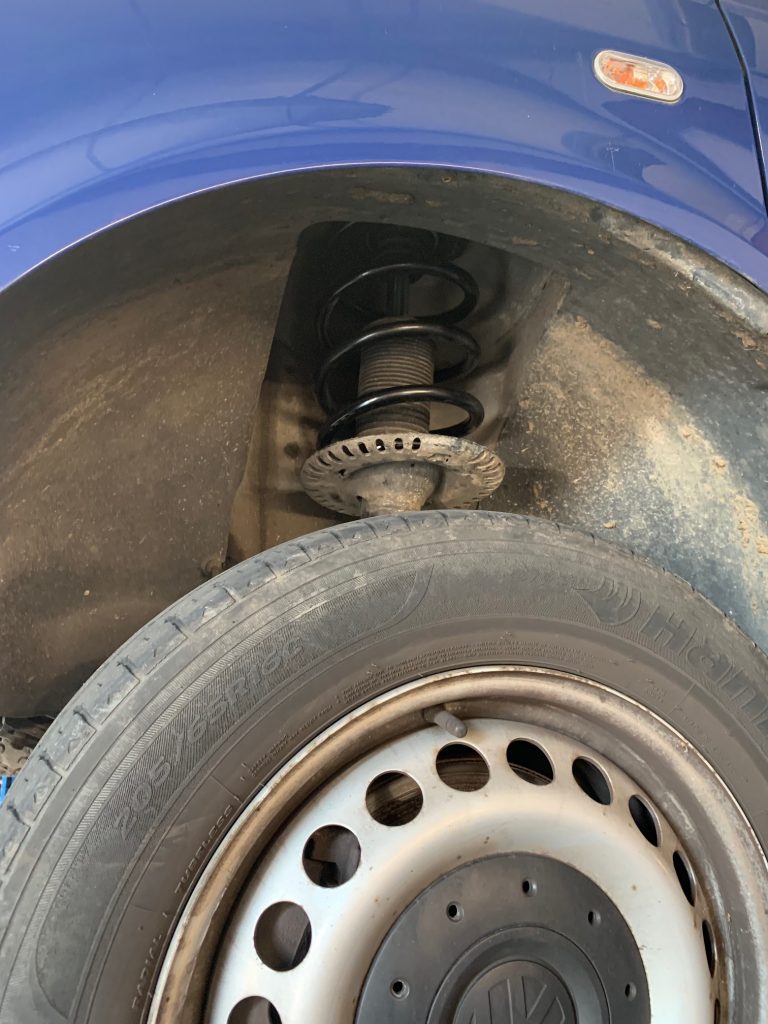 The customer had brought the VW with the lowering springs already fitted and wanted it restoring to original height for a more comfortable drive, this meant replacing all four springs with original length springs.
Once we had replaced all four springs the van was then taken for a road test and drove as it should with no rattles or bangs then was handed back to one happy customer.
Broken coil springs can be very dangerous, they can cause tyres to blow out, wheels to jam up inside the wheel arch and are also an MOT failure so if you think your car doesn't sit right or you can hear a noise from your suspension get it checked out before it gets worse.