A Saab 9-3 driver turned up out the blue on the back of a AA truck with a non charging electrical fault. Not to disappoint the customer we booked it in as soon as possible and diagnosed the alternator had failed.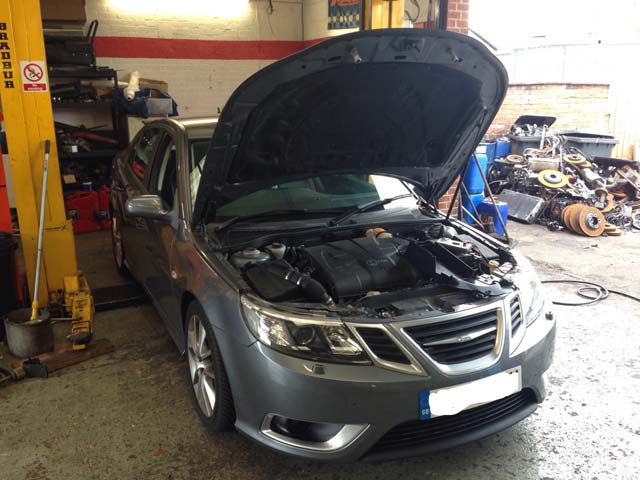 We sourced one the same day from our parts suppliers and the Swedish Saab was back on the road by tea time ready for a happy customer to collect.
Aarons Autos are the friendly local garage for all your vehicle servicing and repairs.
We help customers get their cars and vans back on the road at a price that's right.