A 2014 Citroen Berlingo came in to us with an ABS fault to be looked at.
First thing to do was carry out a diagnostic code read to see why the ABS light was on, the particular code for this Citroen Berlingo van related to an open circuit on the rear left wheel speed sensor.
We checked the actual wheel speed sensor for a fault but it checked out ok, next job was to check the wiring from the sensor back to the ABS pump.
Most of the wiring for the rear ABS sensors is hard to access as it runs inside the van. once we had determined that there was in fact a break in the wiring from the left rear sensor and the ABS pump (by checking continuity of the wires) it was time to start stripping the interior and physically check the wiring for a break.
After removing the passenger seats and lifting the carpets to access the wiring we noticed part of the raised carpet flooring had been trapping the ABS wiring loom between a raiser and the body and over time had rubbed through the wiring and caused it to short out against the body.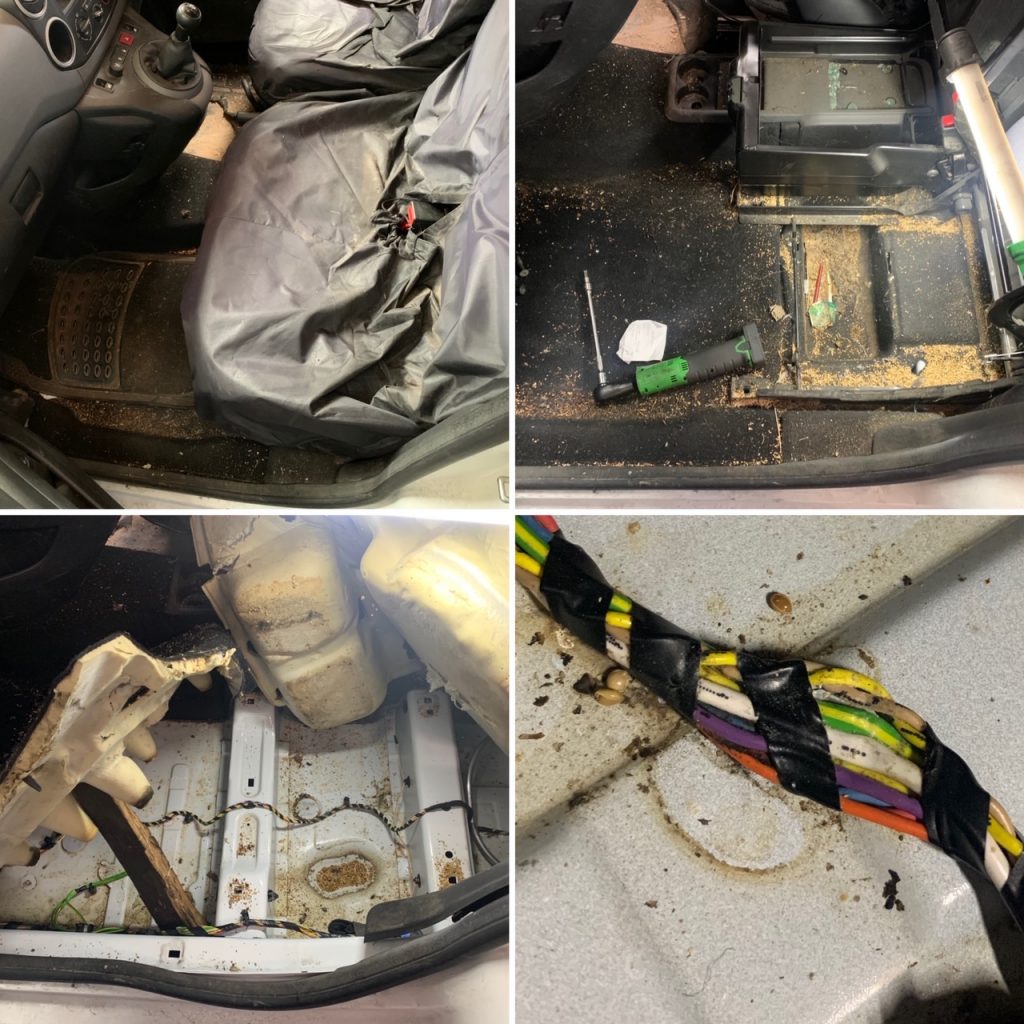 We repaired the wiring and and rechecked for continuity through the loom which we now had. Time to clear the stored fault codes and check for a wheel speed signal using the live data on our diagnostic scanner, perfect, the signal was good and the same as the rear right wheel, time to rebuild and road test.
Your friendly car garage in Derby
Give us a call at Aarons Autos for more info.