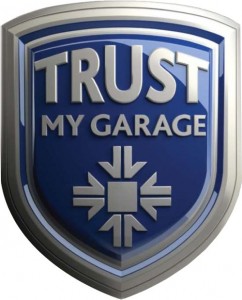 All the garages in TRUST MY GARAGE are members of the RMI – one of Britain's oldest motortrade organisations. RMI members are true professionals –complying with a strict code of practice. By using a member of TRUST MY GARAGE you will also have the benefit of using a nationally recognised brand.
Servicing your vehicle with Trust My Garage
Servicing and vehicle inspection involves the inspection, adjustment and replacement of components, and the carrying out of a series of maintenance procedures as specified by the vehicle manufacturer at specific time or mileage intervals. Servicing is carried out to make sure your vehicle is roadworthy, safe and running efficiently,and also to spot any potential or minor faults before they develop into more serious faults or breakdowns.
"CLICK ON THE BADGE TO FIND OUT MORE"