This Peugeot Boxer had a serious engine noise and an engine management light on when it came to us for Service.
Firstly we had to diagnose whether it was from the engine internals or auxiliary items such as air con compressor water pump etc.
Once we had determined it was indeed from the engine we needed to strip down to find out what was causing the noise
After removing the timing chain cover it became pretty obvious what was causing the noise, the chain had stretched so much that the adjuster was fully out and the chain was still loose.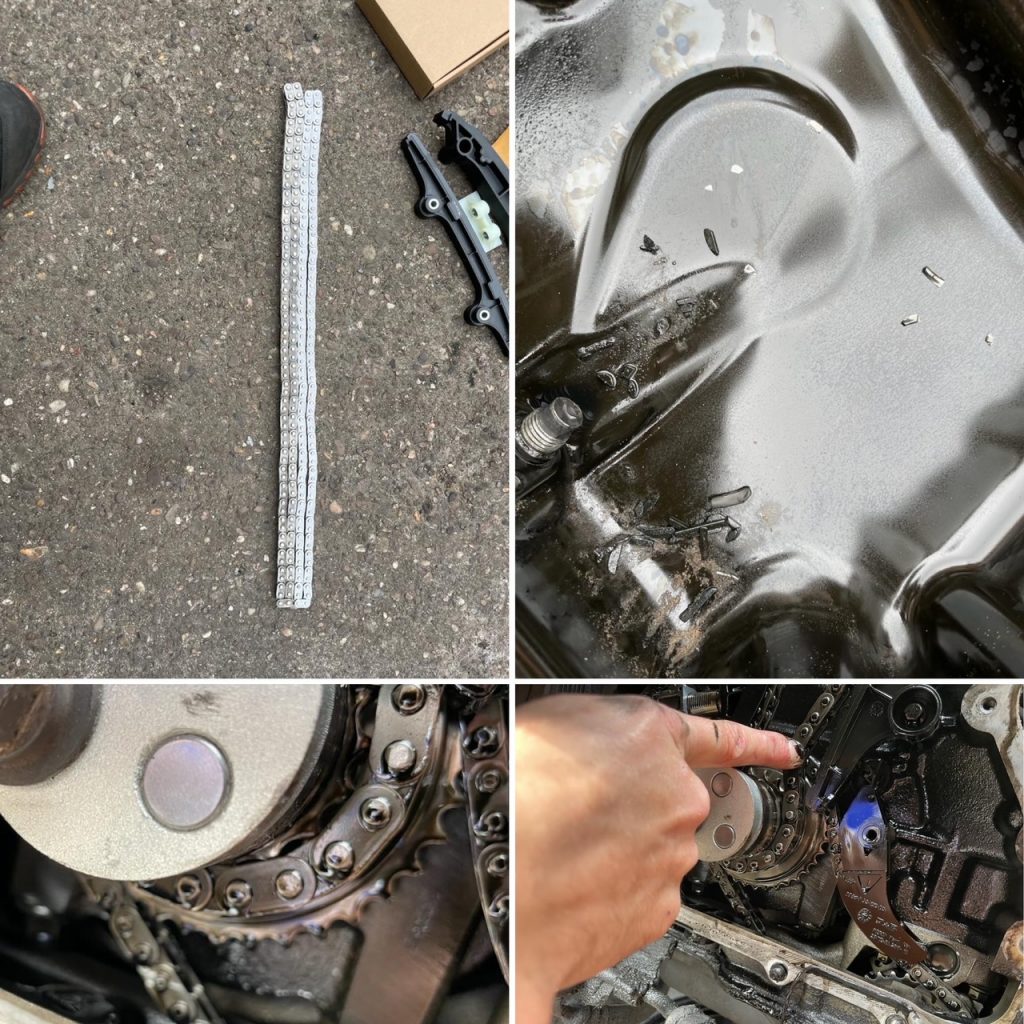 After removing the chain we compared it to the new chain and it was a full link longer, the teeth on the crank gear had become rounded and all the chain guides were starting to break apart (debris in the sump).
When we fitted the timing tool to the engine prior to removing the chain we could see that the stretched chain had allowed the timing of the engine to be out by a full tooth.
With the new timing chain kit fitted to the engine and all debris removed we treated the engine to a new oil filter and some fresh oil and gave the key a turn.
The difference was night and day, the engine ran smooth with no worrying clattering and rattling just ticking over like it should.
A quick code scan with our diagnostic machine tells us that all the fault codes relating to the stretched timing chain have gone.
Time for a good road test, final check and hand back to the customer.
Your friendly car garage in Derby
Give us a call at Aarons Autos for more info.