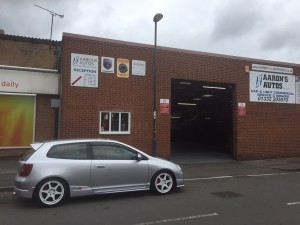 This Honda Civic Type R came in to us to have a full steering and suspension checkover and then it was to have its geometry setup for fast road and slight track day use.
The first thing we did after checking all the components is to take measurements of the car as it was when it came into us so we can see what changes are needed.
The most obvious problems were the ride height and the lack of front camber, but after taking our measurements we could see that the rear tracking was toeing out by 4.5mm and the camber was not equal on both sides.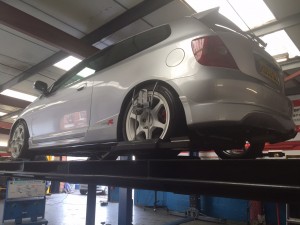 Once we had made all the necessary adjustment on the ride heights, camber and front and rear toe the car was ready for a simple road test to make sure all the adjustments had worked for the better.
The customer collected his car and took it for a spirited drive and later that day he sent us a message saying how much better the car felt.
If you are looking for a full geometry setup or just a 4 wheel alignment make sure the garage you are using know what they are doing, and have a full understanding about the adjustments they are making to your car.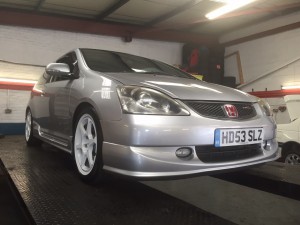 If you would like more information or just some friendly advice give us a call on 01332 205070 or drop usan email to dave@aaronsautos.co.uk