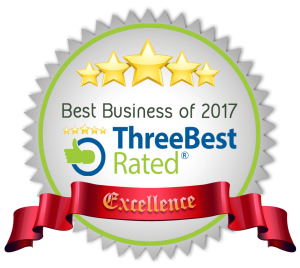 Last year we were proud to be ranked in the top three garages in Derby and we have done it again in 2017!
We like this rating as unlike a lot of other 'ranking sites' we have no input, all the votes come from you, our customers.
Three of the best use the history, feedback, cost and reviews of companies across Derby to compile their list and work out the best business in each sector, restaurants, therapists, garages etc.
We would like to say a huge Thank You to you, our customers, for making this possible.
Please click the link to see us on Three Of The Best's website.