A customer brought their Hyundai I20 into us to check for an engine noise which they were concerned about.
As soon as the car drove into the workshop we had a good idea what the problem was, it sounded like the timing chain was trying to escape from the engine!
After having a good listen to the engine the next step was to strip off the timing chain cover to allow us to visually check the chain for condition.
With the timing chain cover removed we checked the timing chain, guides, gears and tensioner for wear, the chain tensioner was at full extension and the chain was still loose!
Whilst trying to turn the engine over manually to align the timing marks the chain actually started jumping teeth (it had only been the chain cover stopping this happening whilst driving).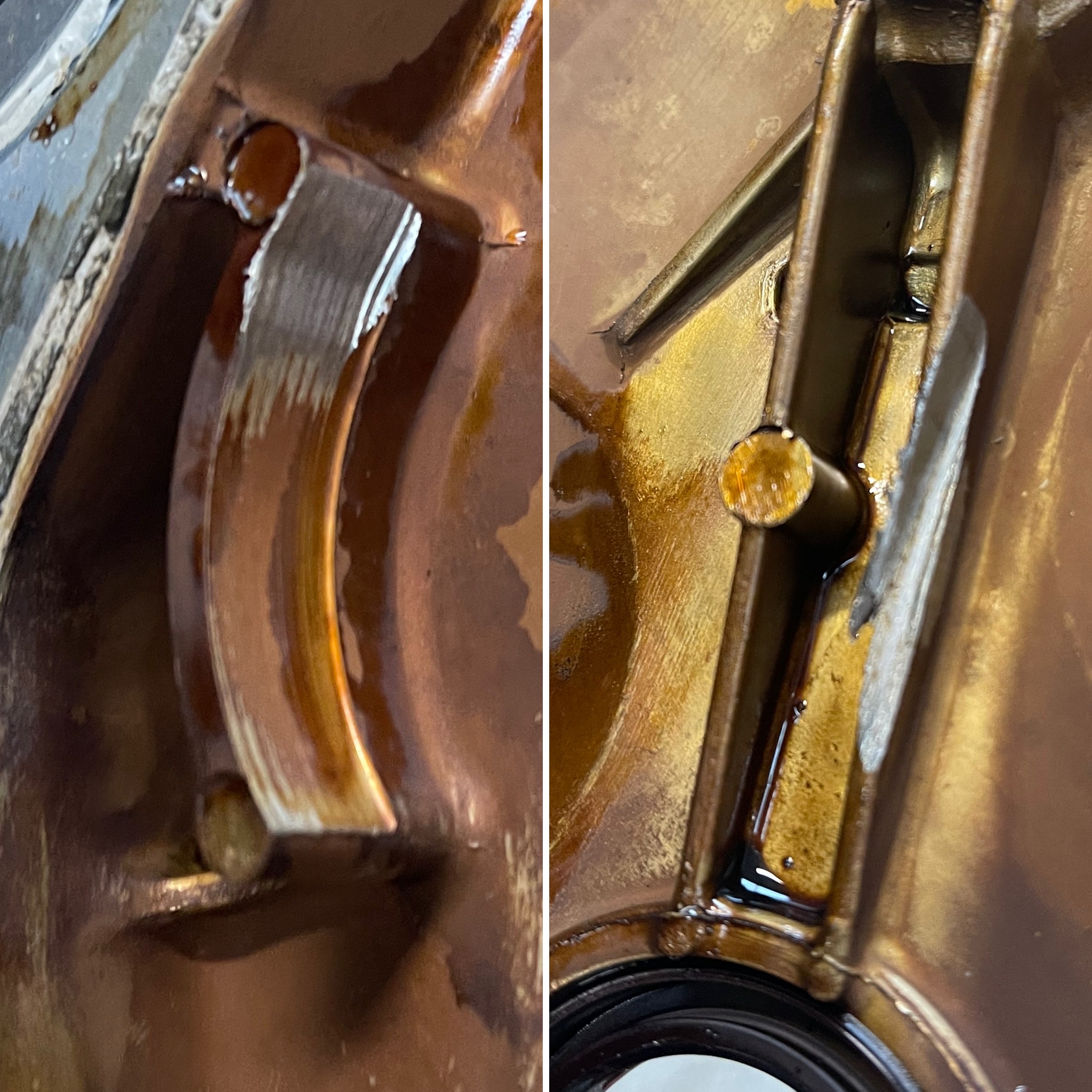 On inspection of the parts we could see everything was worn to excess and the customer had been very very lucky the chain didn't slip whilst driving as that would have caused serious engine damage.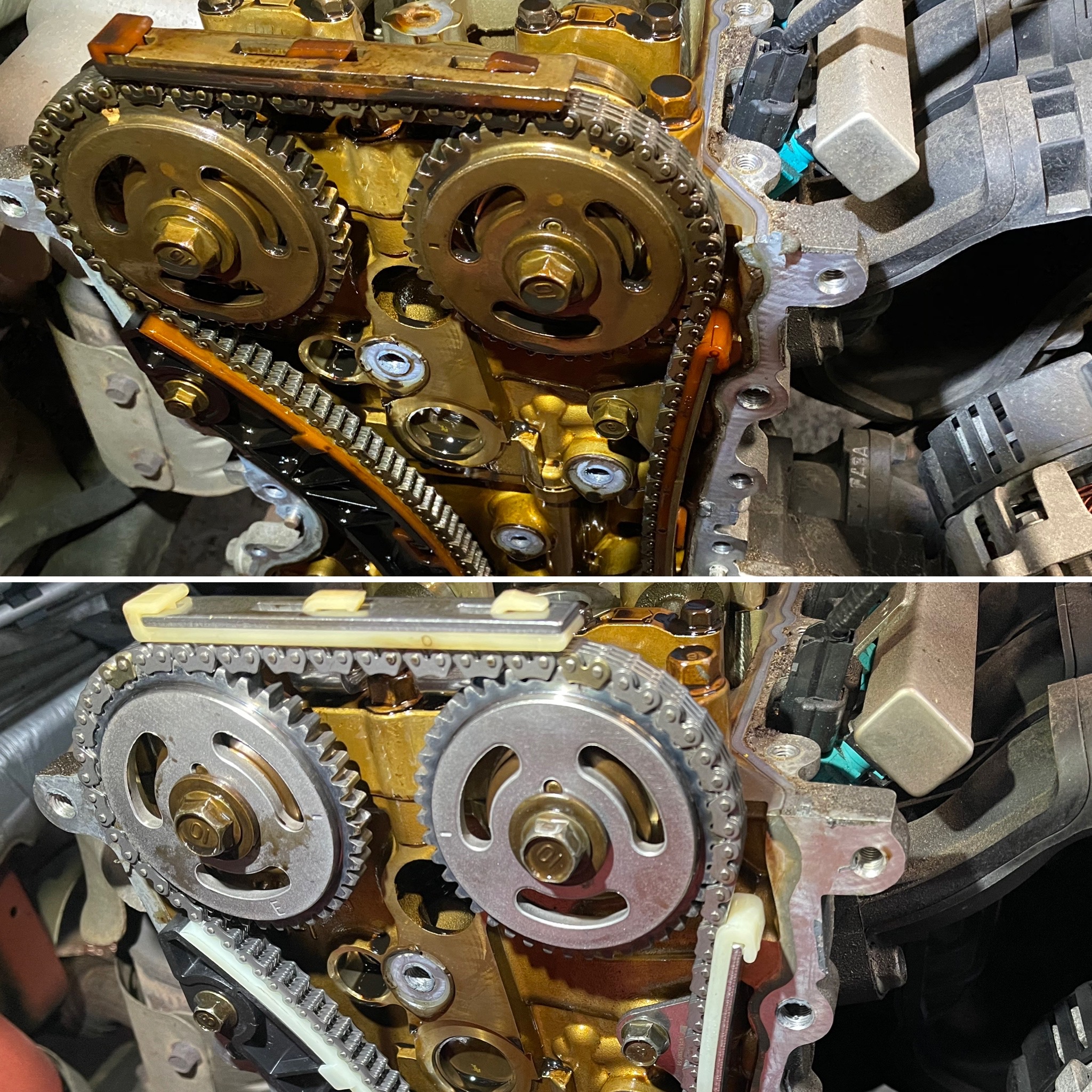 The fix
Once the timing chain kit had been replaced and the engine rebuilt the car purred as it should.
We later found out the Hyundai I20 had not been serviced for several years and thousands of miles leading to this problem.
Regular servicing using the correct lubricants will prevent premature wear on all engine parts especially chains, guides and gears.
Your friendly car garage in Derby
Give us a call at Aarons Autos for more info.