This happy customers Renault Clio 197 performs it's duties well as an everyday tool and mega track car. Being a prudent chap he gave his toy a Pre Nurburgring check over only to discover that the lower hub swivel joint had excessive play the day before he was due to travel to Germany.
Our technicians received a worried phone call and told the customer his dilemma wasn't as bad as it sounded. They pulled out all the stops and booked him in straight away.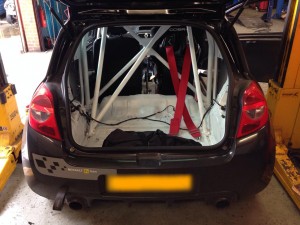 The faulty swivel joint was quickly replaced while he relaxed in our waiting room. He drove away a happy man ready for some high speed fun around the mighty Nordschleife.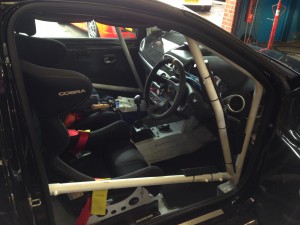 Aarons Autos are the friendly local garage for all your vehicle servicing and repairs.
We help customers get their cars and vans back on the road at a price that's right.