Our customer called us as there Nissan Micra boot lid kept deciding to open whilst driving but the outer handle was also not working which they couldn't understand.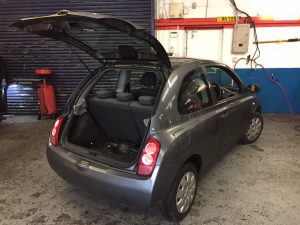 We took the Nissan Micra into the workshop and had to gain access to the inner workings of the Nissan Micra boot lid as it would not open even for 'Aaron's hand of God'. After some testing we found the outer boot switch was at fault and quickly sourced one from our parts supplier and replaced it.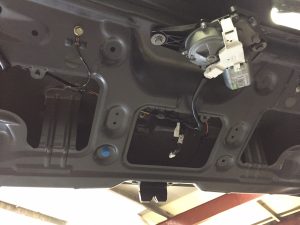 After the Nissan Micra outer boot switch was replaced it worked as it should with no more uncontrollable urges to open whilst the customer was driving their car leaving another happy Aarons Autos LTD customer.
Remember we do Gearbox repairs, Clutches, MOT'S, MOT repairs, Car Servicing, Van Servicing, Tracking, Tyres, Diagnostics and all things vehicle related at great prices, Give us a call today for a quote.