We are seeing lots of BMW 1 Series and 3 Series with ABS faults caused by the same fault.
The codes for this particular BMW were –
5DC1 – Wheel Speed Sensor Rear Right Extrapolation
5DC2 – Wheel Speed Sensor Exciter Ring Rear Right Periodic Fault
After seeing these codes on the Diagnostic Scanner we needed to take a look at the rear right Wheel Speed Sensor and Reluctor Ring to see if there were any obvious faults.
We could see the problem straight away, what seems to happen with the BMW drive shafts is that rust starts to build up underneath the reluctor ring pushing it away from the the shaft causing it to catch the ABS Wheel Speed Sensor.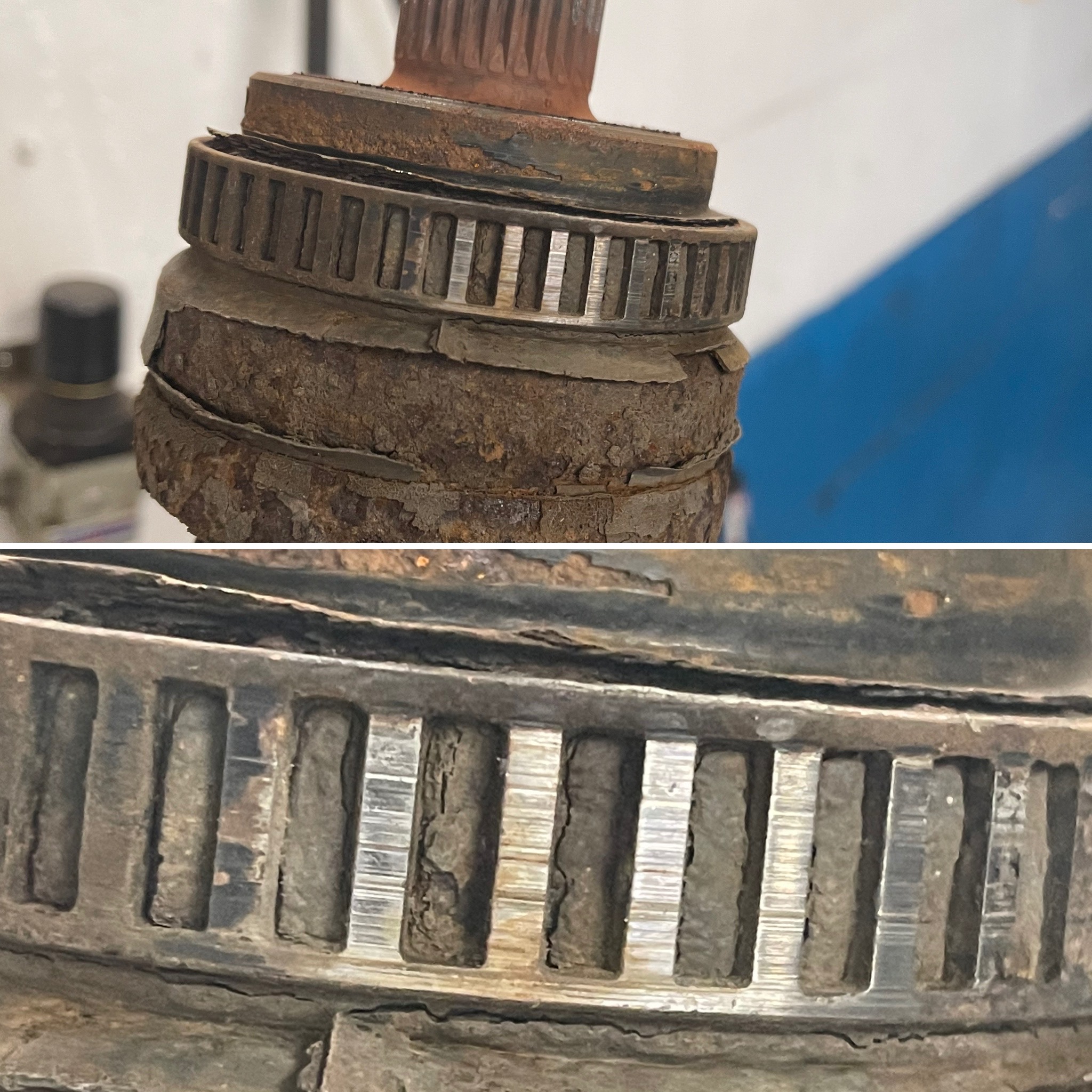 To repair this fault you can either try to remove the rust from the drive shaft and replace the reluctor ring and wheel speed sensor (if required), we have seen problems with this repair as once the rust is removed from the drive shaft the outer diameter is smaller and the reluctor rings can come loose and cause more issues.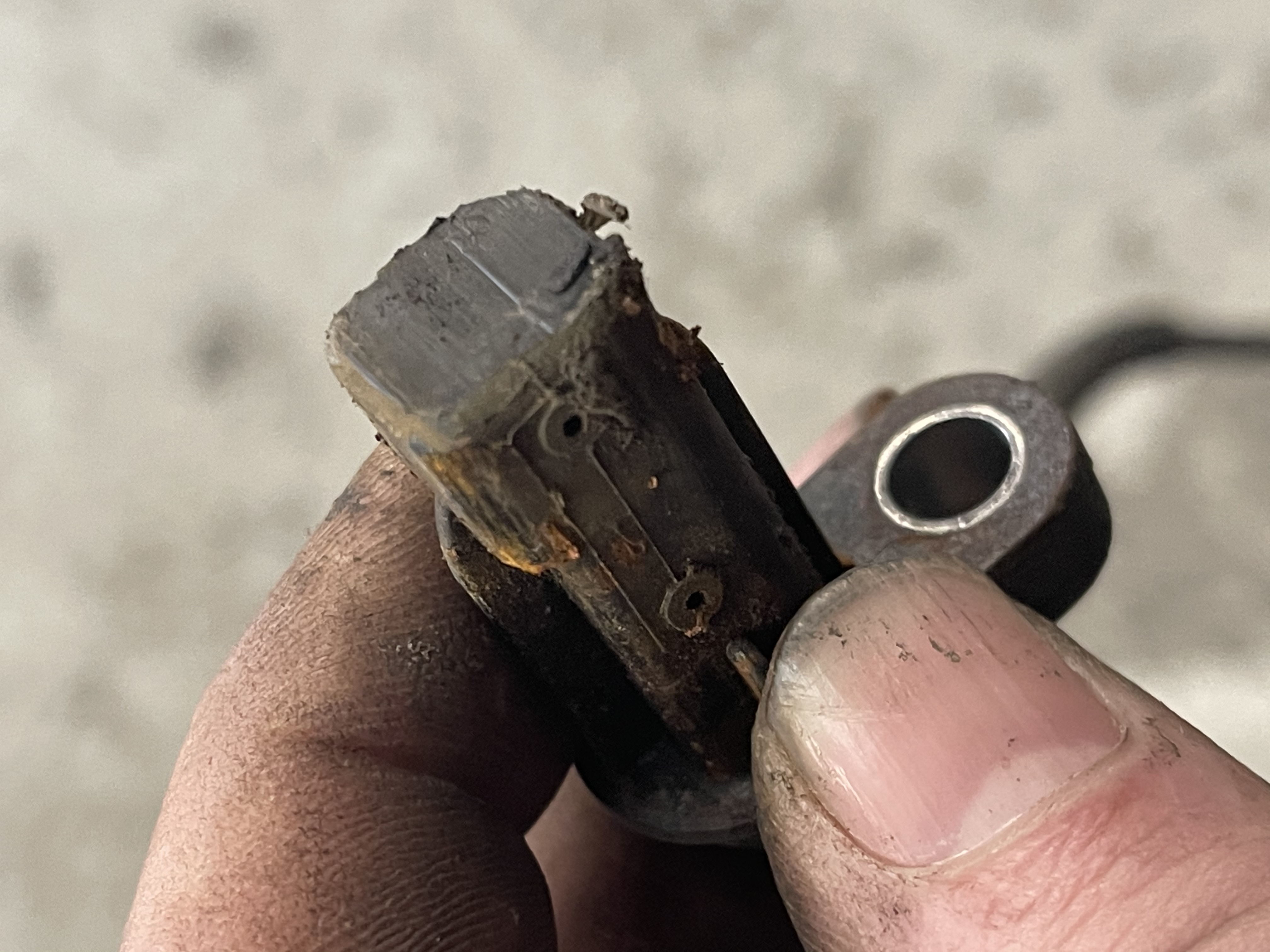 We replace the complete drive shaft to ensure this cannot happen, in this case we replaced the ABS speed sensor too as it had been damaged due to its contact with the reluctor ring.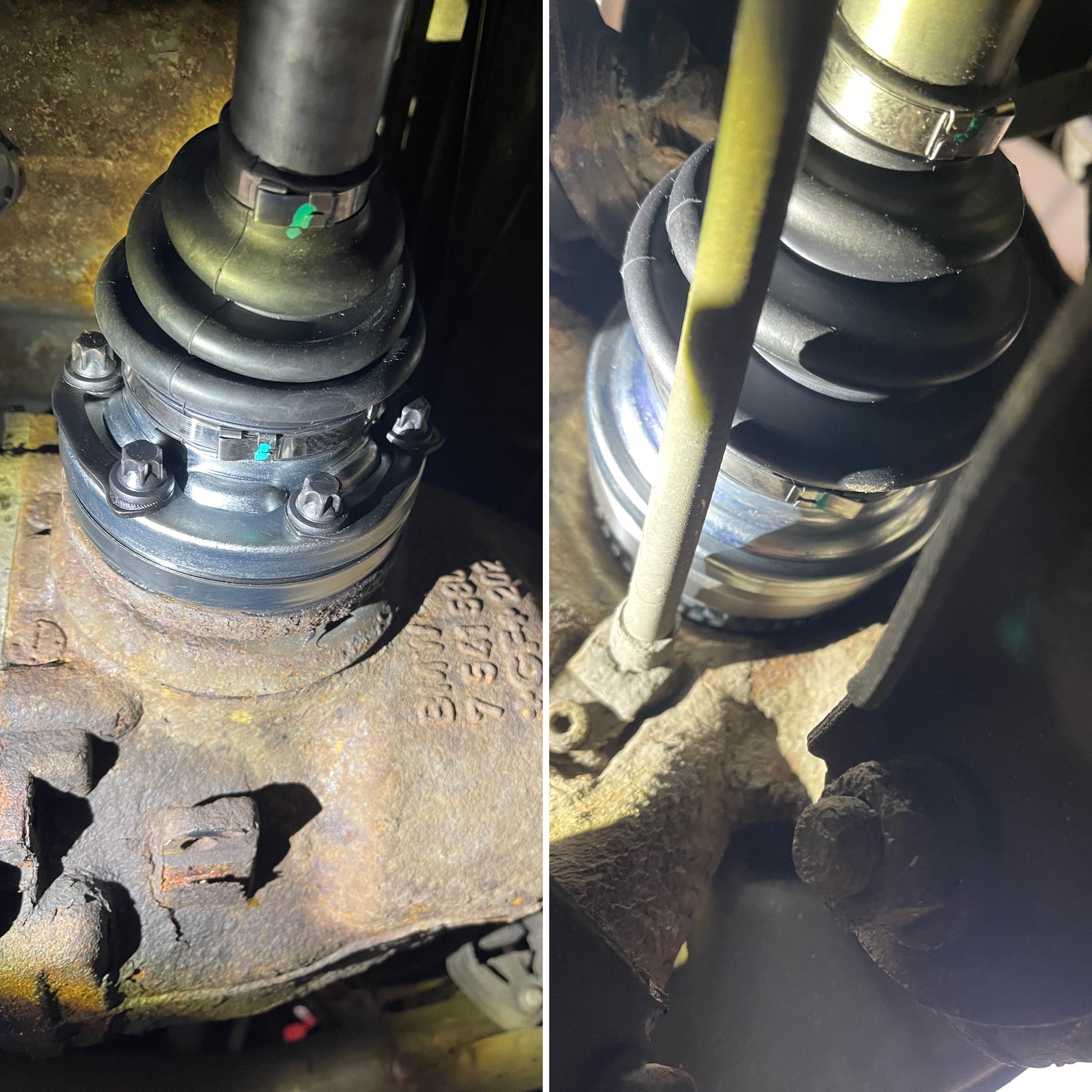 Once replaced we cleared all the fault codes from the BMW and carried out a road test whilst checking Live Data on our Scanner to make sure the speed sensor was reading correctly.
Your friendly car garage in Derby
Give us a call at Aarons Autos for more info.