The Aarons Autos family has a large width of knowledge ranging across many different makes and models of vehicles with all of us working in different areas of the motor trade through our careers, from dealerships to specialists, Master tech's and even engineering.
This Width of knowledge helps us when we have to work on older vehicles as this was where we first fell in love with the motor trade. We cut our teeth rebuilding carburettors, replacing points and condensers and grew up with king pins and grease nipples.
With this in mind when customers ask if we can work on their pride and joy classic cars we can be confident in our abilities.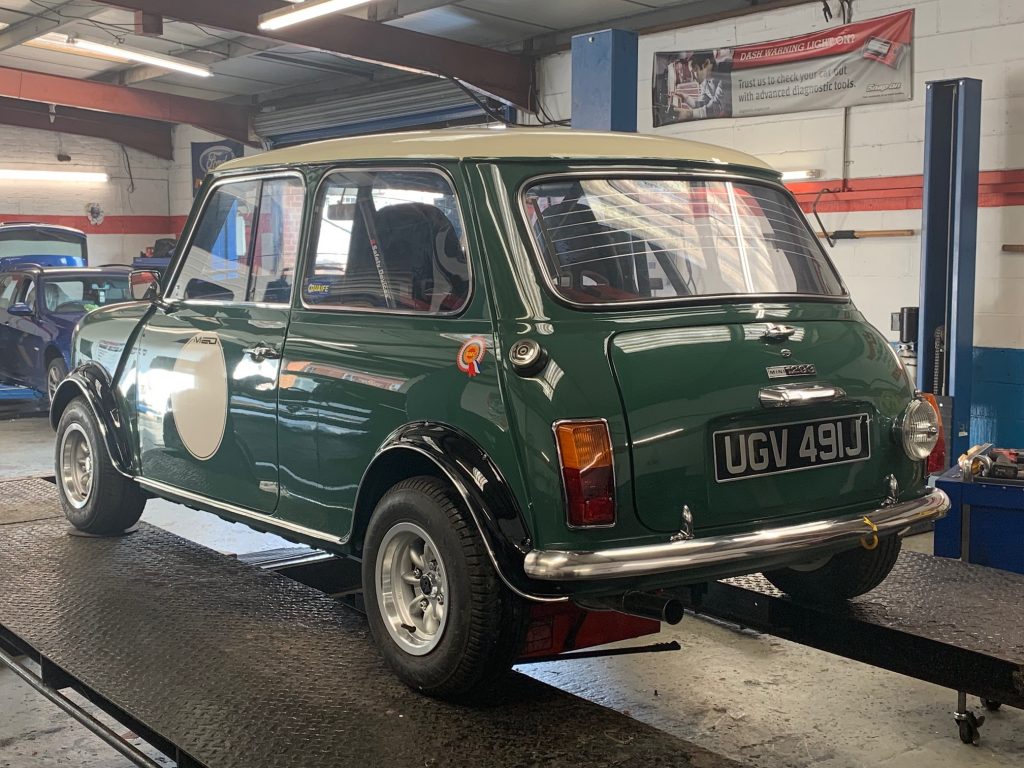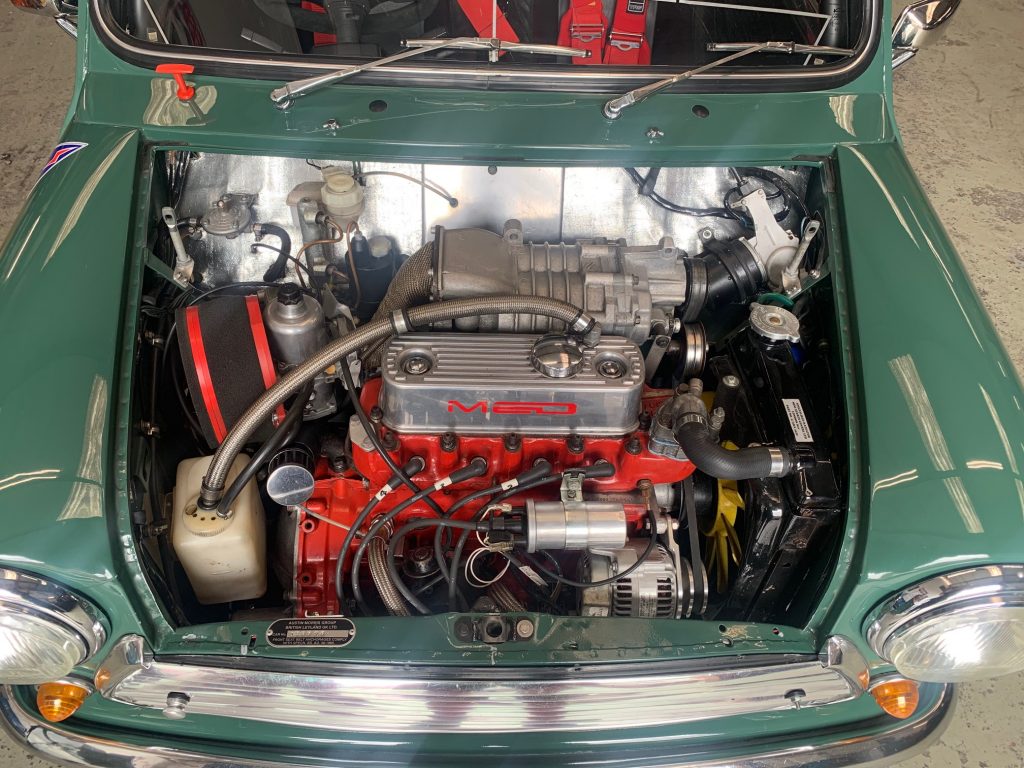 The owner of this Supercharged Mini rang us after purchasing the car for some road rally events and some hill climb events to see if we could check over the geometry and make a few adjustments. We made a few small adjustments and got the customer on his way.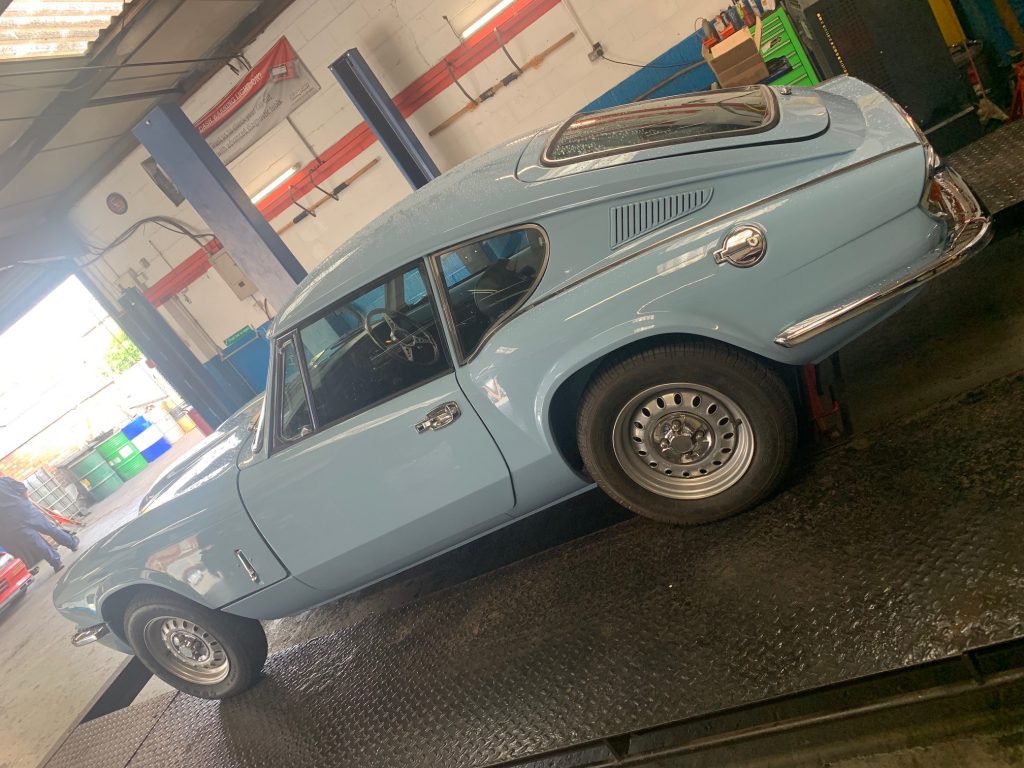 The owner of this beautifully restored Triumph GT6 Mk3 contacted us to ask if we could set up the camber and toe of his triumph after its complete restoration. Carrying out the camber adjustment on the front of the Triumph is done by either adding or removing shims on the lower wishbones and rechecking until the desired camber is obtained, the toe adjustment is carried out the same as modern vehicles. The rear camber is not adjustable but the toe is, the toe is adjusted by using shims again to lengthen/shorten the trailing arm.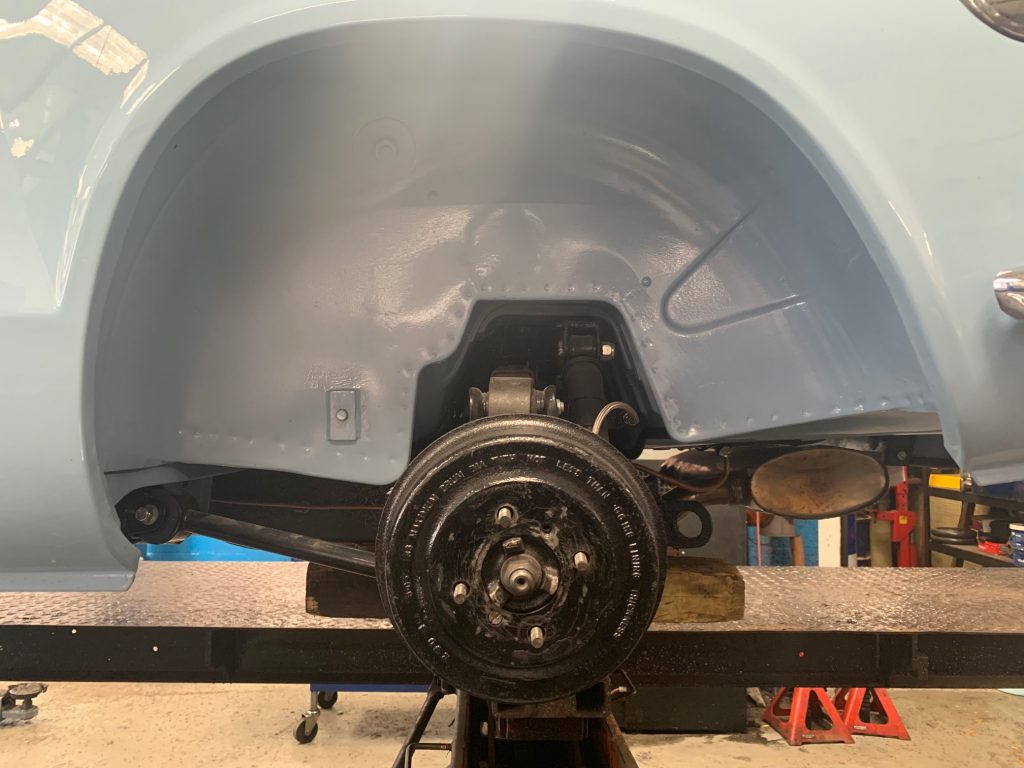 If you have a classic car or even a modern classic and have any problems give us a call to see if we can help you on 01332 205070