Norfolk N Chance Race Team take to Brands Hatch for the 5th round of the MSVR Team Trophy.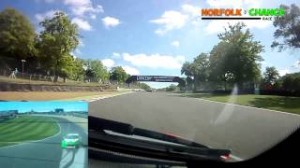 David Slater and Aaron Harding from Aarons Autos who had never raced at Brands Hatch had to take the plunge and drive there hearts out to try and win some silver wear for the Team Trophy Cabinet.
The start of the race went very well which gave us half a chance of a good finish, but as these races are one hour endurance races many things can happen between the start and the finish.
Unfortunately we finished fourth in class which meant no silver wear but a great day was had by all involved.
Please click on the picture to watch the video from our onboard camera.