Norfolk N Chance Race Team consists of Aaron Harding and David Slater who several years ago decided it was time to get into the Race Car rather than just build and maintain them.
So it was time to build a Race Clio for themselves instead of a customer.
In their debut season they entered the little Clio into the MSVR Team Trophy (hour long endurance race) and soon realised that racing was slightly different to Track Days and struggled to get anywhere near the front runners.
The following season they decided to enter into the MSVR Track Day Trophy (45min endurance race) and things slowly started to change, they were getting 3rd place trophies and it felt great. Through the season they got several 3rd's and a couple of 2nd places but couldn't seem to get the 1st.
The next season saw a dramatic change in the way both Dave and Aaron approached the racing, they had decided that 2nd and 3rd places were not enough and only 1st would do, so 1st it was stacking up a cabinet of 1st place trophies throughout the season
This season they have moved over to 750 Motor Clubs Roadsports series which is a step up from the MSVR racing and would put the little Clio at the bottom of its class.
You can keep up to date with race results, photos and videos on our NEWS page.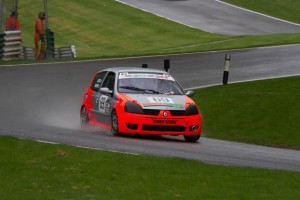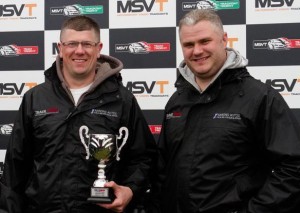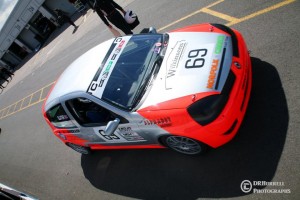 Our Sponsors
M J Boyce Ltd was formed in November 2008 to supply skilled operatives to the road surfacing industry.
Since then we have gained a strong reputation for the quality of labour we supply and our adaptability to customers' requirements.
Our experienced management team are able to discuss technical and programme matters with customers and come up with the best solutions for them.
We are responsive to customers' needs and are able to supply labour for the full range of surfacing contracts.
Our core customer base is the major surfacing contractors, and we also work with many small to medium contractors throughout the country.
We are contactable 24 Hours a day, 7 Days a week and can respond to emergency requirements at short notice.
No job is too large – nor is it too small!!
Why HTC Associates Ltd?

30 years experience in Professional Indemnity Insurance means we know your risks
Exclusive facilities with Insurers have produced savings in excess of 25%
Premier service levels ensure immediate response
Alphabet Signs have been a quality sign maker in Derby since 1966 at competitive prices.

Using the latest technology and materials available we are able to supply an array of images and effects to help promote your business.

From our well equipped studio close to Derby city centre we provide signs to be installed in house or on site.

Our professional approach, free site surveys, quotes and design service are some of the attributes towards a good working relationship with you the customer.

Our qualified staff are at hand to help with any queries you may have. So call us today or email your enquiry to the address on our contact page.
I Wilkinson and Son Limited Coachbuilder est. In 1904.

Wilkinson and Son limited is a coachbuilder based around a highly talented and experienced group of craftsmen.

We have a long tradition of restoration work and have developed unequalled knowledge, experience and skills across a wide range of vintage and classic cars.

Our dedicated team of craftsmen, with meticulous precision, authentic and up to date methods, can restore your cherished car to.
MOT Motorsport provide a range of high performance tyre solutions including the Nankang NS-2R, Dmack Trackday and Federal FZ201 tyres as well as shaving . See their website or give them a ring.
Workwear & PPE in Derby
Our aim is quite simple – to increase your purchasing efficiency through delivery of a true single source solution

Workwear
Personal Protection Equipment
Safety Footwear
School wear
Corporate wear
Facilities Services & Supplies
Promotional Merchandise

Through collaboration and consultation, we assess your needs and requirements, before creating a bespoke solution that we know will work for you and your organisation.

With our unrivalled Online Ordering System we demonstrate our commitment further by offering complete purchasing control, ease of ordering – plus cost and time savings.
 Sign Design Derby
About Sign Design…

Sign Design have been providing businesses in & around the Derbyshire area with a comprehensive sign service since 1999. With over 26 years of experience within the industry, our ability to interpret clients requirements, produce quality signage & fit to a high standard, is second to none.
If you need a company you can trust for drainage, pest control, plumbing, or building maintenance, contact Fast Away Services by clicking on the link above. We offer free quotes, advice and assessments on all services for your benefit.